This post may contain affiliate links. Read my disclosure policy here.
We were compensated to share this post with you, however all opinions remain our own.
Arm & Hammer has been around for a very long time. I can remember as a little girl, my mom pulling out that little yellow box to use for everything. She scoured and cleaned her sinks with it. She always left an open box in the refrigerator to take away any onion or fish smells that might try to linger. Growing up, the little yellow box was all I knew. It was until I was a grown woman that I learned that Arm & Hammer is so much more than that little yellow box.
For more than 165 years, people have chosen pure, versatile, effective, environmentally safe and economical ARM & HAMMER™ Baking Soda for baking and countless household & personal care uses. ARM & HAMMER™ products are simple, versatile, and effective – and always a great value!
Want to get more coupons for Arm & Hammer Products? Sign up for the ARM & HAMMER Savings Center. Here you will get coupons, product information, and helpful household uses.
Visit ARM & HAMMER's website to explore products, tips and hints, FAQs, and consumer reviews.
Not sure where to buy Arm & Hammer products? Click here to find the nearest retailer.
Be sure to connect with Arm & Hammer on Facebook.
Enter to win
We are giving away a prize pack with all kinds of goodies inside!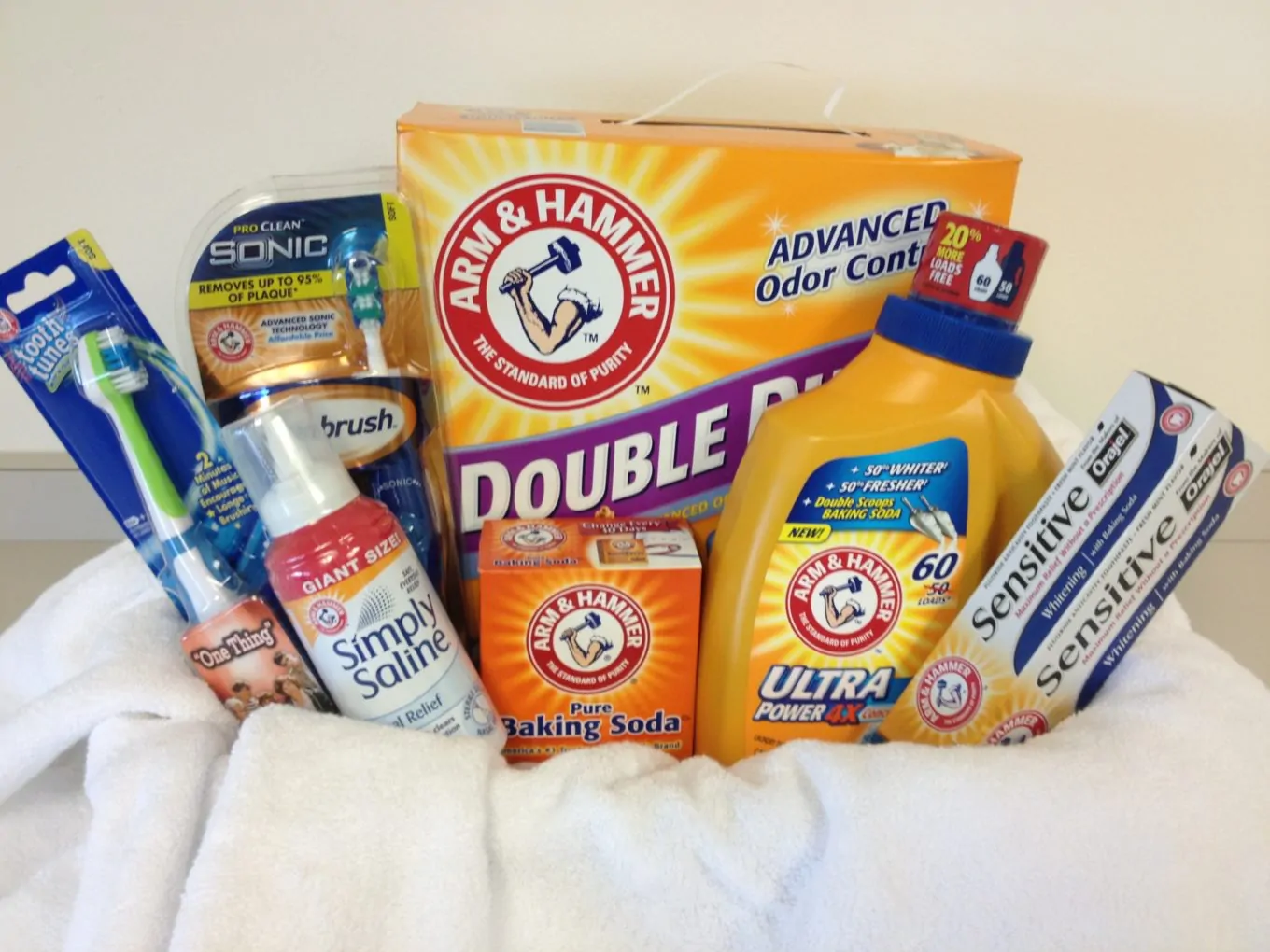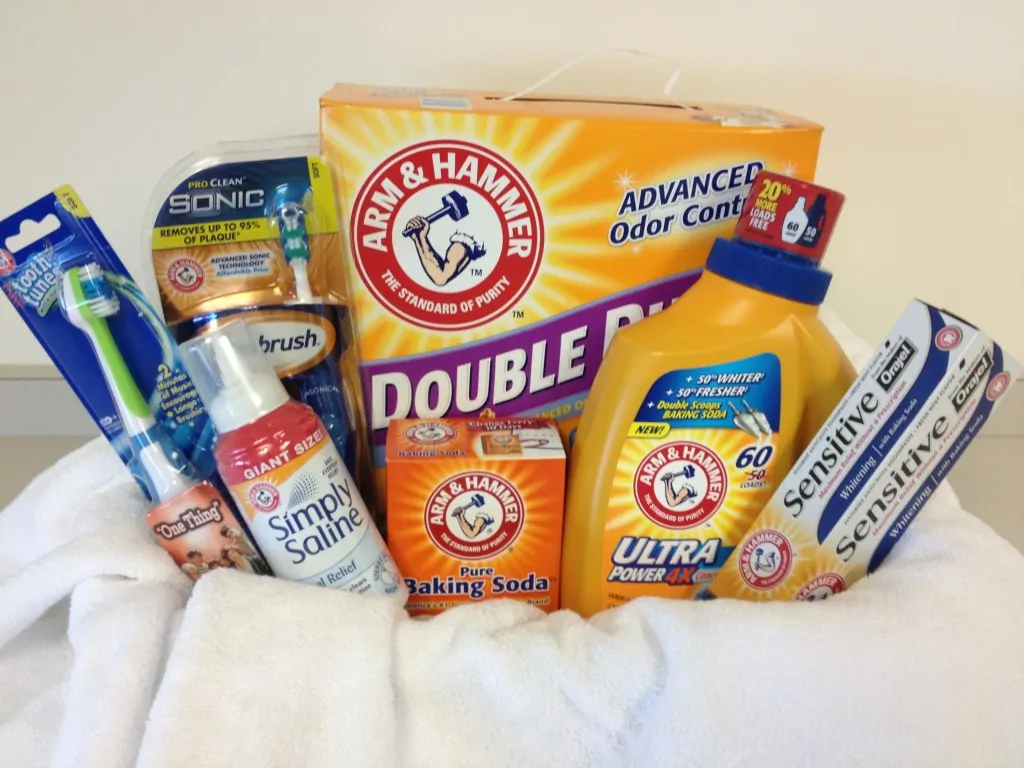 One reader is going to win a prize pack filled with tons of Arm&Hammer products. This prize pack includes the following:
Two-Three (2-3) ARM & HAMMER products ** 2-3 products featured in the giveaway picture will be provided to winner based on product availability. Featured products include: ARM & HAMMER™ Sensitive toothpaste, from the makers of Orajel™, Spinbrush: ProClean Sonic, Tooth Tunes™, ARM & HAMMER™ Ultra Power 4X Liquid Laundry Detergent, ARM & HAMMER™ Baking Soda, ARM & HAMMER™ Simply Saline™ Nasal Relief, ARM & HAMMER™ Double Duty Clumping Litter

One (1) $100 Visa Gift Card for purchasing more ARM & HAMMER products
To enter this giveaway, simply put your name and email address in the Giveaway Tools form below.