This post may contain affiliate links. Read my disclosure policy here.
Ah, the taste of fall!  Pumpkin, apple, sweet potato, caramel, cranberry, and more!  To celebrate the changing season, we've collected six favorite fall recipes.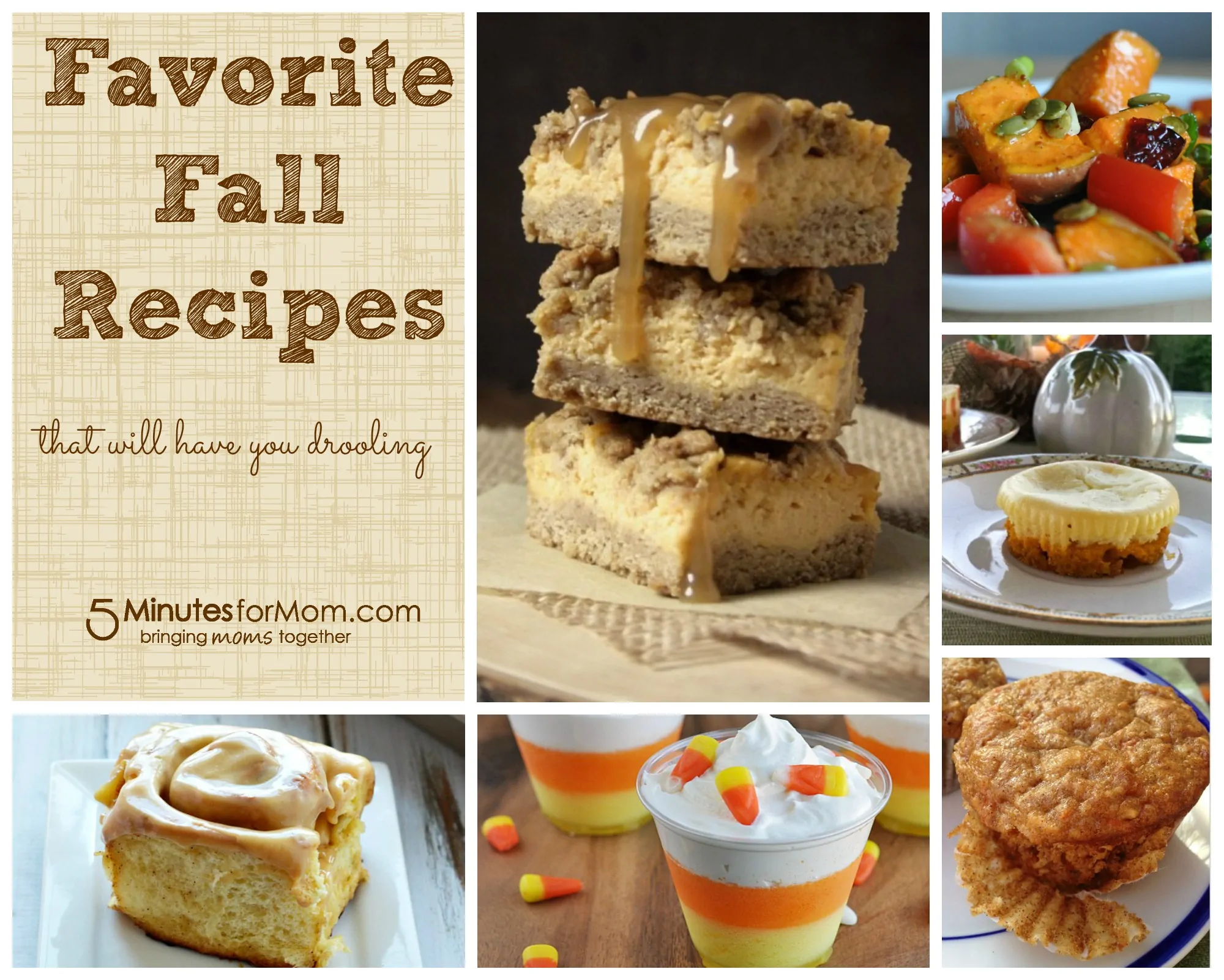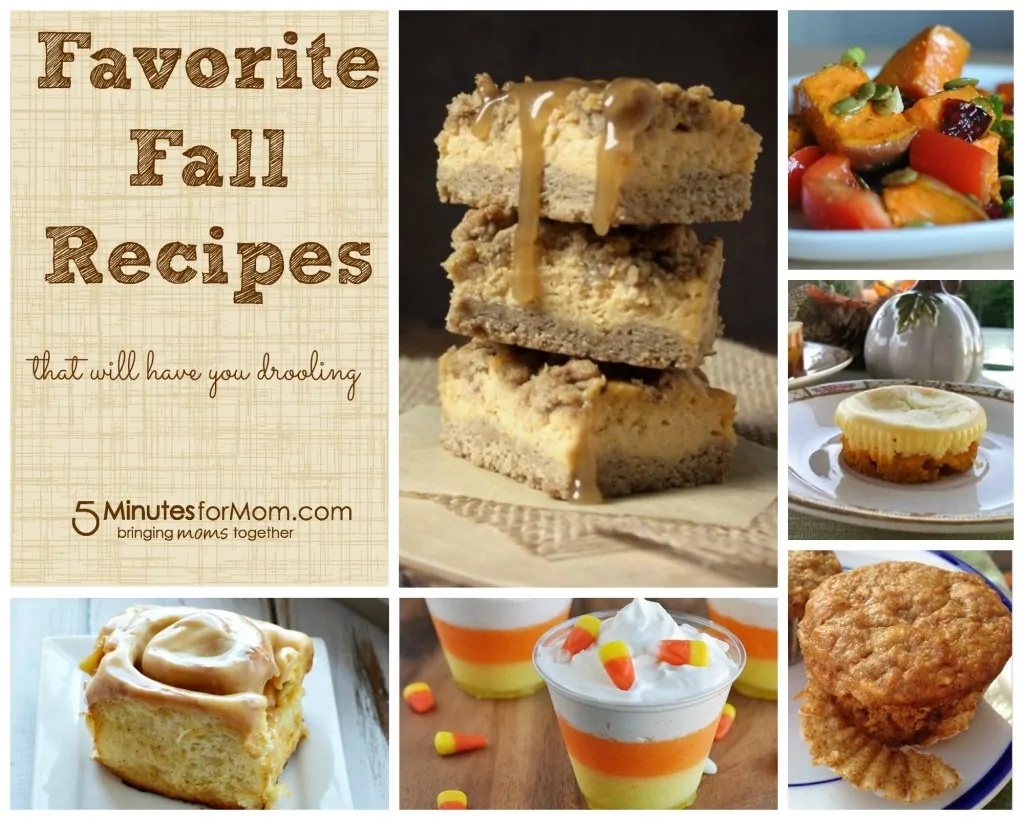 6 Favorite Fall Recipes
Pumpkin Spice Crumb Bars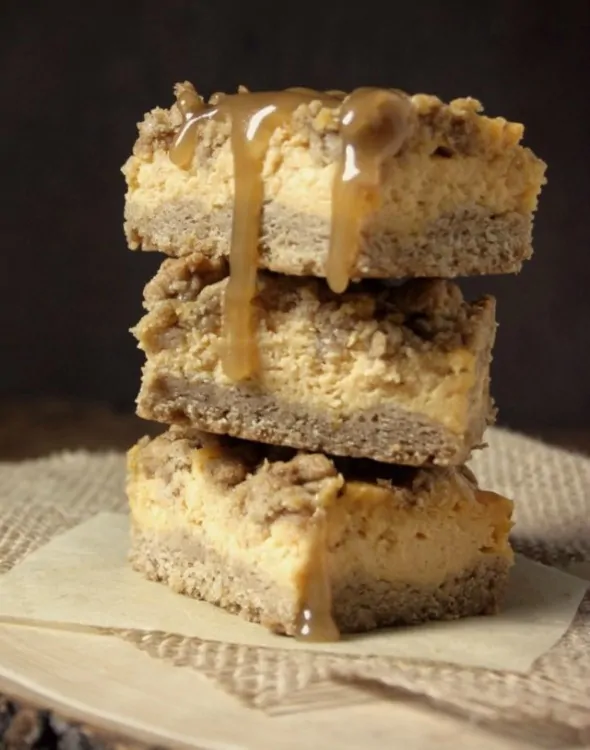 Nothing says "fall" like pumpkin.  Anna says, "The crust is sturdy enough to hold the other two layers, yet it melts in your mouth. The pumpkin yogurt filling is so creamy and tastes like light pumpkin pie. The crumb topping bakes into crunchy mounds of cinnamon and brown sugar goodness."  Get the recipe!
Creamy Candy Corn Jello Cups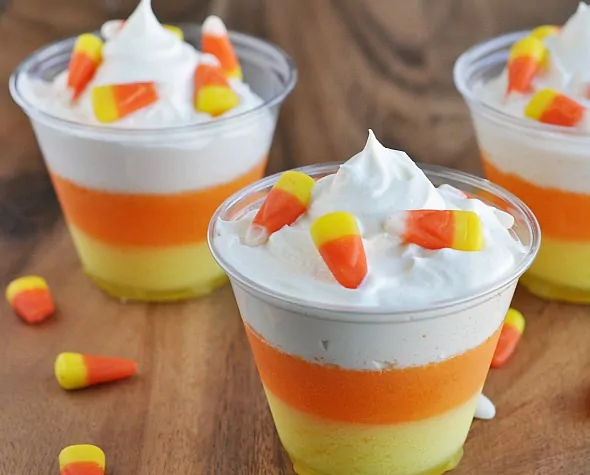 Orange and yellow are the colours of fall, and these jello cups not only look pretty, they taste great too.  Get the recipe!
Morning Glory Muffins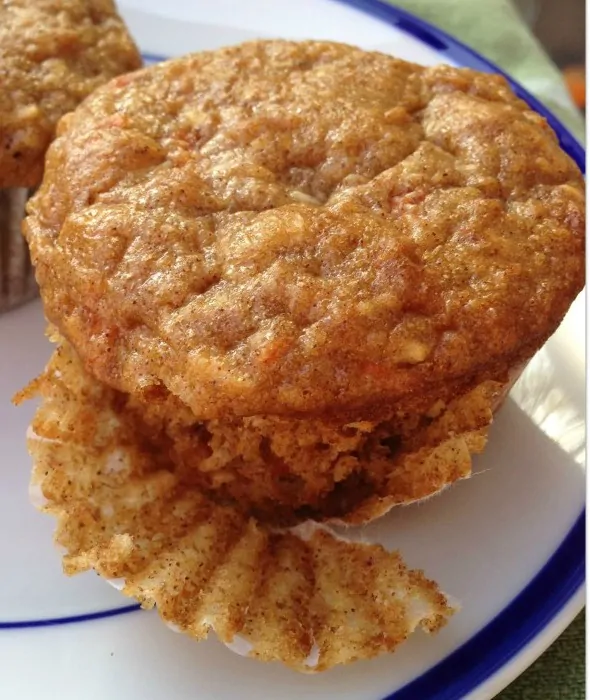 Sometimes chilly fall mornings require a special breakfast—like these Morning Glory Muffins.  With apples and Greek yogurt, these are a delicious, healthy breakfast or snack.  Merry says she whipped them up for coffee with a friend and everyone loved them.  Get the recipe!
Roasted Sweet Potato and Cranberry Salad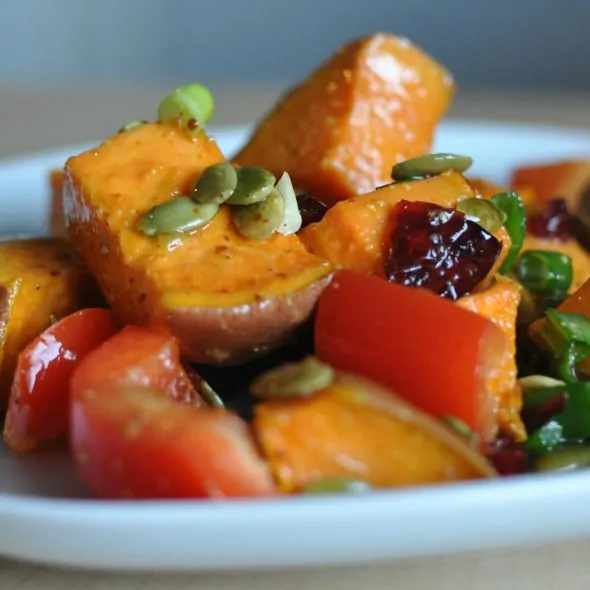 Dana used seasonally available vegetables to make this colourful, delicious salad.  She says, "I adore this salad. Aside from having to roast the sweet potatoes it's super easy to throw together too."  This could be a perfect solution to leftover roasted sweet potatoes.  Get the recipe!
Caramel Apple Cinnamon Rolls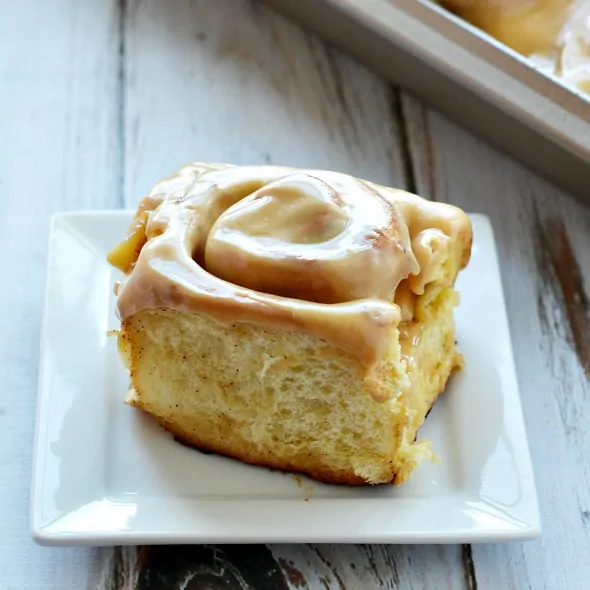 Catherine uses her bread machine to make this delicious cinnamon roll recipe, which she says was inspired by apple pies.  She includes great tips for rolling out the dough and enough pictures to make your mouth water.  Get the recipe!
Pumpkin Cheesecakes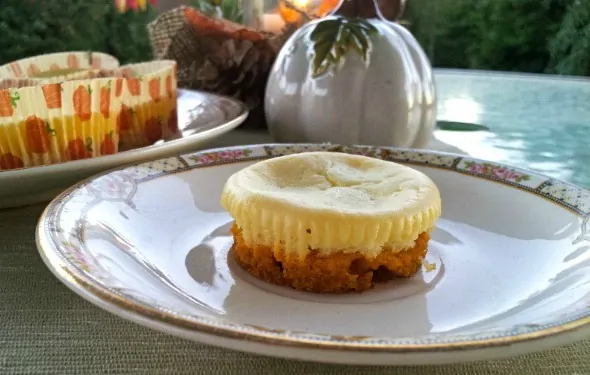 These mini cheesecakes are made with a pumpkin cookie dough crust (which you can either purchase or make yourself with the recipe provided) and a cheesecake topping—scrumptious!  Get the recipe!
Each of these submissions has been provided with permission from the original bloggers. We encourage you to visit their blogs and follow them on their social media channels.