This post may contain affiliate links. Read my disclosure policy here.
This post has been written by 5 Minutes for Mom contributor, Teresa. We were compensated to write this post, however all opinions listed are my own.
For a busy mom like myself with some business travel on her agenda, a family on-the-go, and a husband road warrior,  AT&T Unite mobile hotspot helps us save time, money and hassles.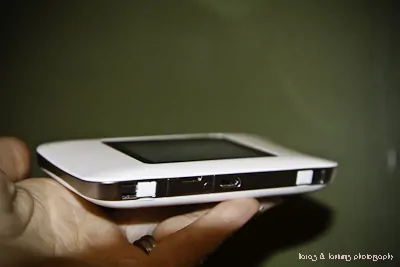 When I travel for business, I am particularly surprised when I do not have "Free Internet Access". I recently returned from a business trip where I found myself sitting in my hotel room needing to access the internet , but was shocked to see that I needed to pay $15 a day. I guess I could have rationalized that it would have been okay as I could have been connecting my laptop, my tablet, my cell phone and my camera. But I discovered that it was $15 per day – per device. I decided that my cost of productivity was a bit too high.
Fortunately, I had a better way to solve my productivity issue.
My AT&T Unite mobile hotspot answered my dilemma. I was able to access the web with my own secure Wifi hotspot quite inexpensively. I was met with an ultra fast, responsive and seamless internet experience in my hotel room that did not cost me $60.00 a day!
I was able to remain connected, work and stream a movie onto my laptop in high definition. I ran full multimedia remote desktop apps, downloaded files in a few seconds and chatted with my children over the internet – at the same time.
The Benefits of the AT&T Unite Mobile Hotspot
Connectivity – The AT&T Unite mobile hotspot works with any device that is WiFi enabled. There is not need for any configuration on connected devices, simply browse for the name of your wireless network, enter the password and connect.
Secure and Private – The AT&T Unite mobile hotspot supports the industry's strongest encryption methods. I am secure and safe and not at risk on an open network.
Easy to use – The AT&T Unite mobile hotspot contains everything I need to get online in one tiny device. All the technical aspects are encapsulated in an all-in-one device. I simply press the power button and am good to go.
Cost effective – Given that up to ten devices can simultaneously share my AT&T Unite mobile hotspot, the cost is divided among all of the members of my family and is extremely reasonable. With three children, I do not have the need for three wireless smart-phone date carrier plans with the AT&T Unite (more on that later).
Portability – The AT&T Unite mobile hotspot is no larger than a small cellular phone. I do not need to carry around any extra wires. Additionally, I have up to 10 hours of uninterrupted use wherever my wireless signal is available. I can use it anywhere!
There is truly no better time than now to jump in and join the party with a new 4G-enabled AT&T Unite mobile hotspot.
For more information, visit att.com/Unite or connect with WiFi Family on Facebook.
Teresa is a family lifestyle photographer who is happy homeschooling her three children in the Christian Classical education theory in the suburbs of Chicago. You can find her on her blog Tiaras & Tantrums or on Twitter as @tiarastantrums.