This post may contain affiliate links. Read my disclosure policy here.
Jennifer here to share with you about the new VTech Dual Handset Cordless Answering System. We were compensated to write this review, however all opinions remain my own.
For the longest time I have been one of those people that did away with my landline in my home. It wasn't until recently that we decided to get it back because of my husband's business. He needed a way to fax his orders into the company when his clients needed product. We also wanted to get a new phone for the house, so I am glad that we were recently introduced to the new VTech Dual Handset Cordless Answering System which is available at Wal Mart.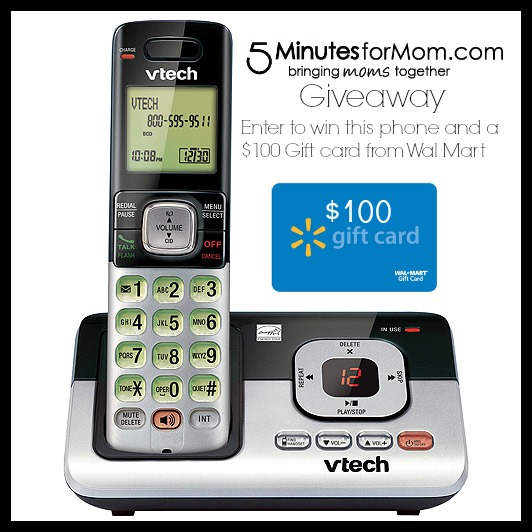 Enjoy a speakerphone that can keep up with your calls. Increase participation by allowing both ends to speak — and be heard — at the same time for conversations that are more true to life. Know who's calling with Caller ID/Call Waiting. Handset displays the name, number, time and date of incoming calls. The entire keypad illuminates along with the LCD screen, allowing for easier viewing in dim light.
Favorite Features of this phone
Here are all the things I love about this phone.
It has called ID and Call waiting (I screen my calls and I am not ashamed!)
I can add more handsets if I want (since my family all likes to keep the phone in their room)
Intercom system (I now no longer have to yell for my kids)
I can hang it on the wall for extra space on my counter
I have 14 minutes of digital recording time (which comes in handy for those business calls that I need to remember important aspects for the client)
THE PRICE — at only $24-$25, you get a great cordless phone.
V Tech is a brand I have always trusted and this phone did not disappoint at all.
Enter to win
We are giving away one of these phones and $100 Wal Mart Gift Card to one lucky reader. To get started, just enter your name and email address in the Giveaway Tools below: