This post may contain affiliate links. Read my disclosure policy here.
Jennifer here to share with you about a product that will literally have you drooling. We were provided an item for review and one to give away, however all opinions remain my own. This post includes an Amazon affiliate link.
As someone who is doing her best to watch her weight, I have had to trade in many of my favorite foods for other items. One of those things was french fries. I haven't eaten many fries since I started losing weight because I am trying to stay away from fried foods. Yes — I can bake them, but that takes way too long for my impatient stomach.
So speaking of french fries, what if I told you that you can go back to having fried french fries – the super crispy ones, without all the guilt of regular french fries?
Read on to learn more about the Philips Air Fryer.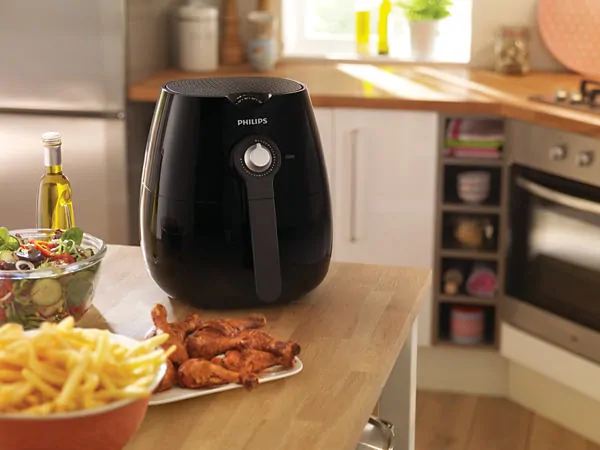 The Philips Airfryer provides a healthy way to fry your favorite foods, giving me and my family the taste we love – without the guilt – using just ½ tbsp. of olive oil.
It uses Rapid Air Technology, which combines fast circulating hot air and a grill element, and has a removable and dishwasher safe drawer so there's no mess left behind.
I was given a challenge of using the Air Fryer to fix usual unhealthy foods for my family like — french fries, chicken nuggets, pizza rolls and more. I never back down from a challenge.
The Results
My husband has been using this thing non-stop. He has made porkchops (which we would usually do in a skillet on the stove), steak, hamburgers, and baked potatoes.
My daughter has been using it to make her favorite snack in the world — pizza rolls and french fries. Normally, she would fix her pizza rolls in an oven, but with the Air Fryer, it takes less time and they taste SO amazing, and pizza rolls can be fried with no oil.
The one thing though that my family and I were pleasantly pleased with is the way french fries turn out.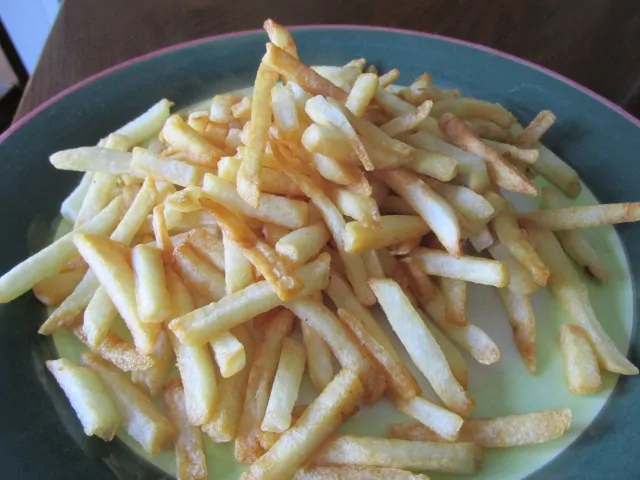 They look fried, but they are not grease fried. With these — I didn't even use any oil at all.
This fryer is definitely becoming my best friend when it comes to food. This is a healthy way to fry!
Get your Airfryer here on Amazon and enjoy!