This post may contain affiliate links. Read my disclosure policy here.
It's happened to all of us.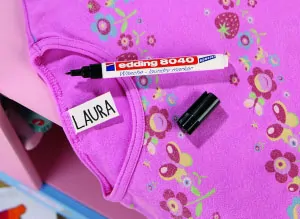 You send your child into school with just the right outfit, bag, and lunchbox. The water bottle is his favorite one, and that change of clothes you sent in happens to be one of your favorite outfits.
And then, without a doubt, something will happen. Another child will mistake the favorite water bottle as their own. The teacher will accidentally use your change of clothes for someone else.
Or you will be a really "on top of it" mom and remember to label EVERYTHING, except now you've ruined that oh-so-special shirt with a Sharpie.
End the drama with labels from Bright Star Kids.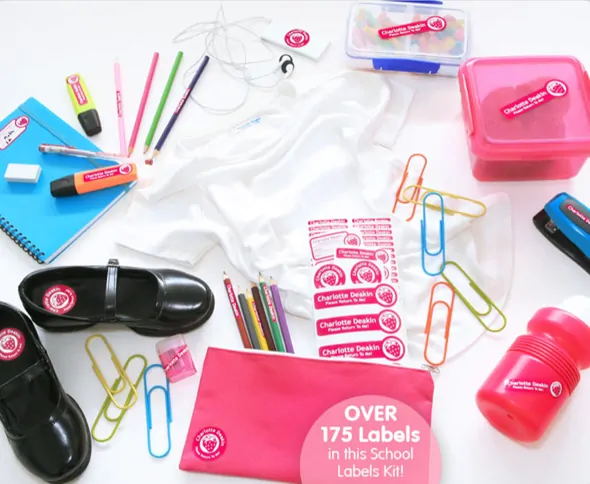 Perfect for labeling bottles, clothes, food containers, pencils, and shoes, Bright Star Kids has thought of everything and has you covered. Make your personalized labels even more memorable by selecting your own font, color, and icon.
Labels are personalized, printed and shipped within two days, so the only thing you are waiting for is peace of mind.
Not just practical, Bright Star Kids makes labels stylish and fun.
Not only will the teachers know what items belong to you, but your child will be able to recognize their labels making classroom life easier for everyone.
These labels don't just have to be for kids. Consider getting the school year off to a great start with personalized labels from Bright Star Kids for your child's teacher! They will appreciate the organization and love how thoughtful you are.
The best part is, Bright Star Kids labels are durable and will hold up no matter how many messes and washes they get put through. The reviews for these labels are outstanding and you can rest assured that you are getting a quality product with the 30 day 100% money back guarantee.
Still a bit on the fence about why these are a back to school must have?
Look how adorable these labels are!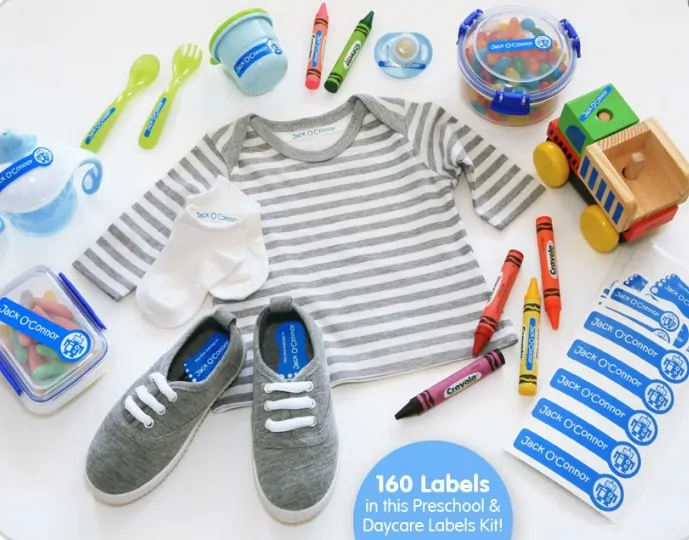 Enter to win
One lucky reader is going to get the chance to win the Back to School Labels Set that includes over 175 labels. To get started, just enter your email address in the giveaway tools below.
If you want to learn even more about Bright Star Kids and how their labels can make your life easier, you can connect with them through social media here:
What are you waiting for? Head over to Bright Star Kids and start making your back to school worry free today!
Julia is a full time mommy and part time writer who thrives on Starbucks, chocolate, and toddler kisses. When she is not chasing a toddler around, you can find her at her personal blog, http://www.elatedexhaustion.com, or playing on Twitter @juliahembree.