This post may contain affiliate links. Read my disclosure policy here.
This is a sponsored post for the EPIC Blue-ray Combo Pack/DVD written by 5M4M Contributor Jennifer Donovan.  While Jennifer was compensated for this promotional post, her opinions and views are her own.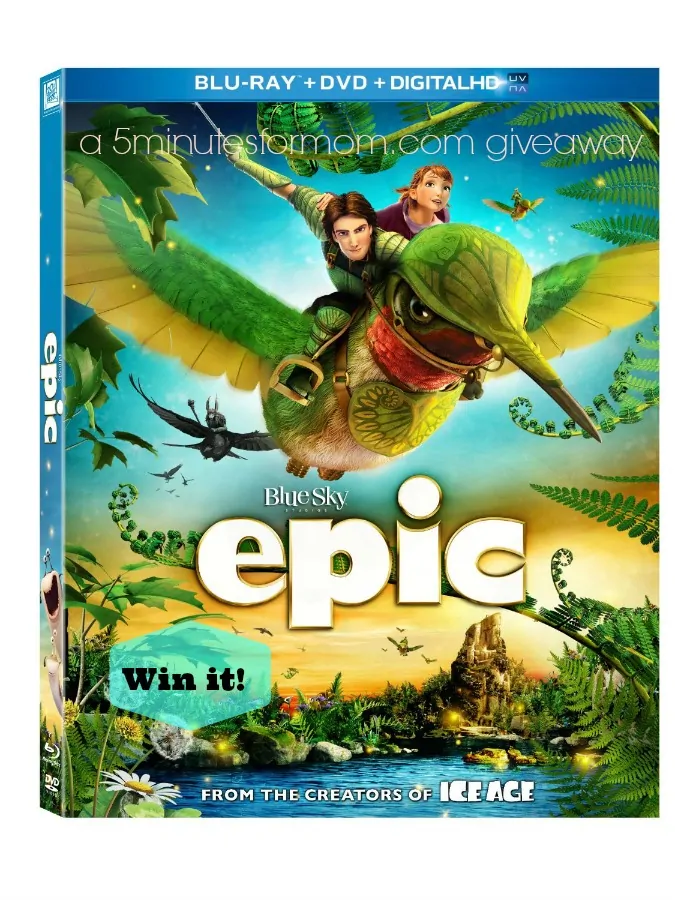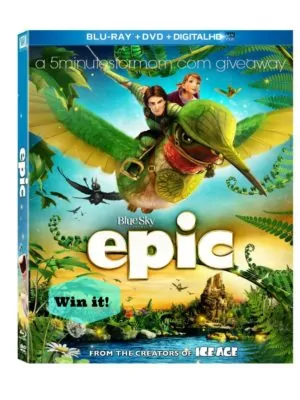 EPIC was showing on the airplane when we were on the way to our vacation earlier this month. My son (okay, and me too) was excited, because we hadn't been able to catch it when it was in theaters. We both started watching it, but I noticed my 9-year-old son had stopped watching after 15 minutes or so.
"What's wrong?" I asked. "You don't like it?"
"No, I DO like it, but I want to watch it when I can really SEE it," he explained. Unfortunately, it was an older plane with only the drop-down screens, and the angle wasn't right, reducing the quality substantially. So now that it's out on DVD, guess who will be buying it or renting it so that he can give it his full attention?
Synopsis:
From the creators of Ice Age comes the year's funniest, most exhilarating animated adventure. Transported to a magical world, a teenager (Amanda Seyfried) is recruited by a nature spirit, Queen Tara (Beyoncé Knowles), to help the "Leafmen" save their existence – and ours – from evil warriors. The whole family will love this fast-paced thrill-ride, with its astonishing animation and an all-star voice cast that includes Colin Farrell, Oscar® Winner Christoph Waltz and Steven Tyler! Available on Blu-ray & DVD August 20.
Win it!
One of you will win a copy of the DVD. Use the Giveaway Tools form to enter this giveaway.