This post may contain affiliate links. Read my disclosure policy here.
Jennifer here to share with you about how you can create a wonderful backyard party using ALDI. We were compensated to share this post with you, however all opinions are our own.
I love throwing parties, especially during the summer. I don't like asking my friends to bring things. I am a foodie, and love making everything myself. The only part I don't like is the expense a big summer party costs. There is ONE place that I know that I can count on to help me keep my costs down and that is ALDI.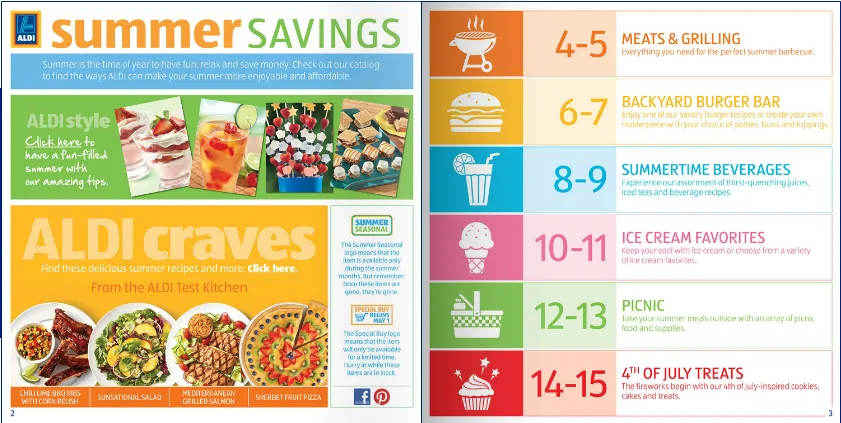 I had a very carefully planned menu and shopping list, and I managed to stick to my $100 party budget. We invited a few friends over for a summer bbq. With our summer bbq, we decided to have a macked out Smore's party. I'm talking HUGE marshmallows, hazlenut spread, and graham crackers.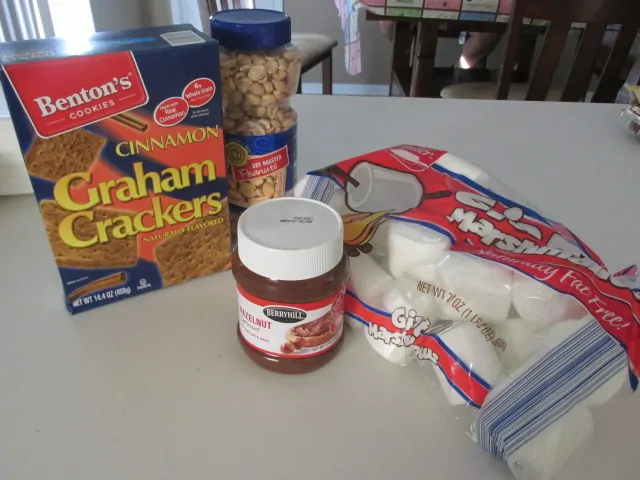 We were bummed that it kept raining the day of our party, but my husband and his cousin were bound and determined to get the cooking done. We had ribs, burgers, hot dogs, steaks, chicken, and I made 4 homemade banana puddings over the course of 3 days.
By the time we were ready for our Smore's party, it was pouring down rain. No fear though, because ALDI hooked me up with a recipe to make indoor Smore's, which is what we did.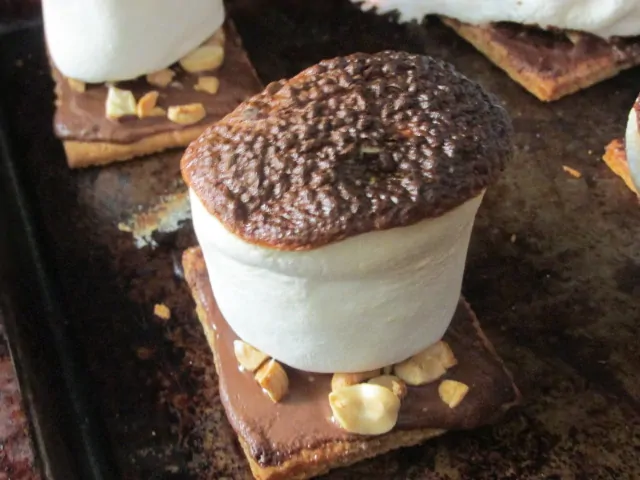 Simply prepare your graham cracker, spread it with hazlenut spread, sprinkle on some peanuts. Place your huge marshmallow on top and place under the broiler to brown the top and then place hazlenut spread on a top graham cracker and press down. This is just like a fire roasted Smore's.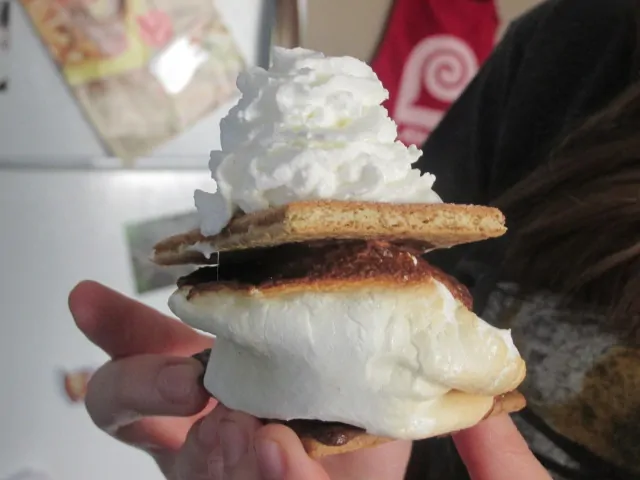 My daughter topped hers with whipped cream.
ALDI is my hero.
Does shopping at ALDI really save you money?
Before shopping at ALDI I compared prices at the other grocery stores and I was not surprised at the results. If I had bought the same store-brand groceries at the superstore, I would have had to pay around $50 more than at ALDI. You can see a complete list of the ALDI foods, which we bought to host our summer party by visiting the site.
I always look forward to the ALDI Summer Catalog, because the quality of the products is superb, and the variety gives my family a lot of options. ALDI always helps me save money on my grocery bill, every week.
Where do you shop? Do you have an ALDI?