This post may contain affiliate links. Read my disclosure policy here.
This is a sponsored post, written by 5M4M Contributor Geri Chase on behalf of Lunchbox.  While Geri was compensated for writing the post, all opinions and views expressed here are the writer's own.
When I was in high school, I counted myself lucky that I did not struggle with skin problems that some of my other friends experienced.  Having clear, healthy skin while others fought acne, rosacea and other sensitive skin issues meant I didn't spend a lot of time establishing a good skincare regimen.
My, how things have changed! Age, child birth and hormonal changes have wreaked havoc on my skin and now I can relate to the frustrations felt by my teenage friends back in the day. Learning about healthy foods and Simple® Skincare products from Safeway is part of what I am doing now to create a beauty regimen that will help restore my healthy glow.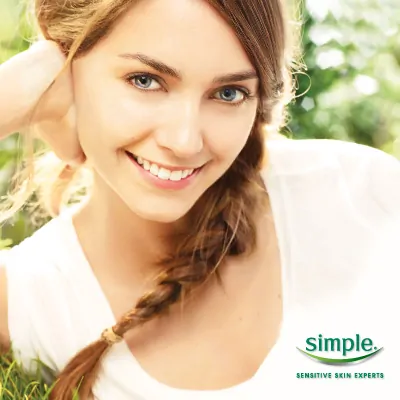 Identifying your particular skin issues will be important, so you can ensure you are getting the right product to address the problem.  Otherwise you may end causing further damage to your already stressed out skin.  Simple® Skincare offers a variety of moisturizers, cleansers and toners that target specific areas to help you achieve beautiful results.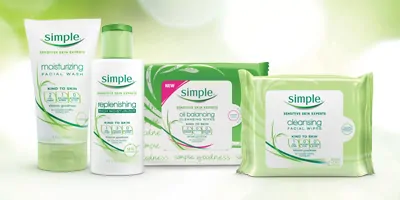 CLEANSE: Simple® Cleansers remove impurities and keeps skin feeling cleansed and moisturized.
TREAT: Treat your sensitive skin with the entire range of Simple® Skincare products –no dyes, no harsh irritants, and no artificial perfumes.
POLISH: Simple® Facial Toner helps restore, soften, and smooth skin.
PROTECT: Simple® Moisturizers nourish and protect skin.
All of these Simple® Skincare products are available at Safeway and when used together they can restore life to dull, weary skin.  But if you really want to regain healthy glow, don't forget the important role that food plays in your beauty routine!  Here are a few healthy food options to help combat the negative effects the environment and aging have on your skin: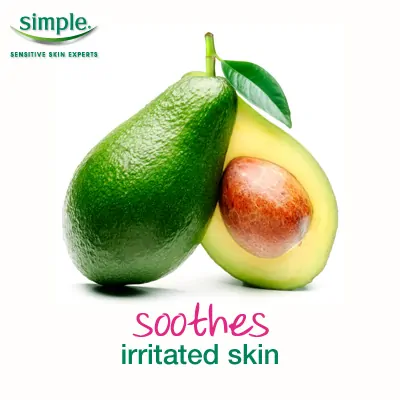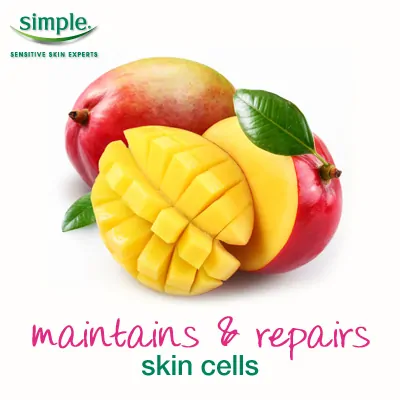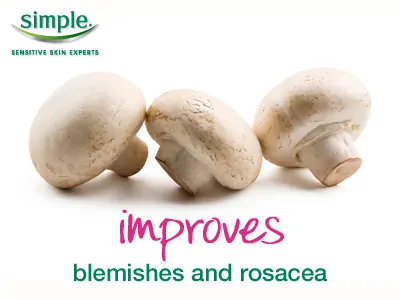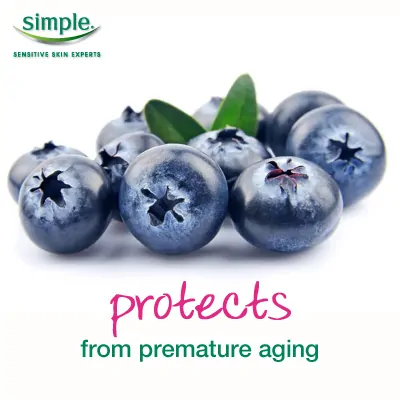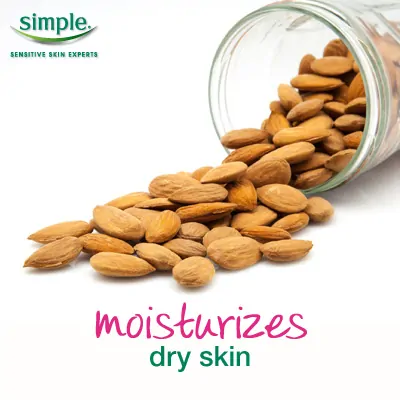 Avocados– Soothes irritated skin; they're full of essential oils and B-complex vitamins. They also contains Niacin which is an anti-inflammatory.
Mangoes– Maintains and Repairs skin cells; contains 80% of your daily Vitamin A. This helps repair skin cells and fight free radical damage that can prematurely age skin.
Mushrooms– Improves blemishes and rosacea; rich in riboflavin which is involved in tissue maintenance and repair.
Blueberries– Protects from premature aging because they are full of antioxidants.
Almonds– Moisturizes dry skin; Almonds contains Vitamin E, a rich oil that moisturize dry skin.  Also, its antioxidants protect against skin damage and premature aging.
Did you have any idea that mangoes and mushrooms could be a part of a skin restoration routine?  I am envisioning lots of really interesting meals built around these food items!  And how great is it that a person can get everything she need, from moisturizers to mushrooms, in one place?
So which of these Simple® Skincare items and produce will you pick up next time you are at Safeway?  Cleansers and Mangos or Toners and Blueberries?
Remember, it's not just about the products you use, but also the food you eat!
Geri Chase is mom to 2 hilarious boys and wife to an insanely funny husband, all of whom like to remind her that the fact that she is a girl does not give her immunity from their testosterone induced humor. While she pretends not to be amused, she secretly laughs herself silly over their antics and frequently blogs about life and family friendly products over at I Am Boymom.