This post may contain affiliate links. Read my disclosure policy here.
Krissy Sherman Bonning, 5 Minutes for Mom contributor, is here to share her insights into SimpliSafe through this review and giveaway. While we were compensated to write this post, our writer's views and opinions remain her own.

As moms we're always worrying about our kids. Worrying about whether we are playing with them enough, teaching them enough, nurturing them enough. But what is really our biggest worry for our kids? Keeping them safe (so that we CAN play, teach and nurture them), right? Well SimpliSafe can help ease that worry at home with their simple and secure home security system.
SimpliSafe is Easy & Affordable!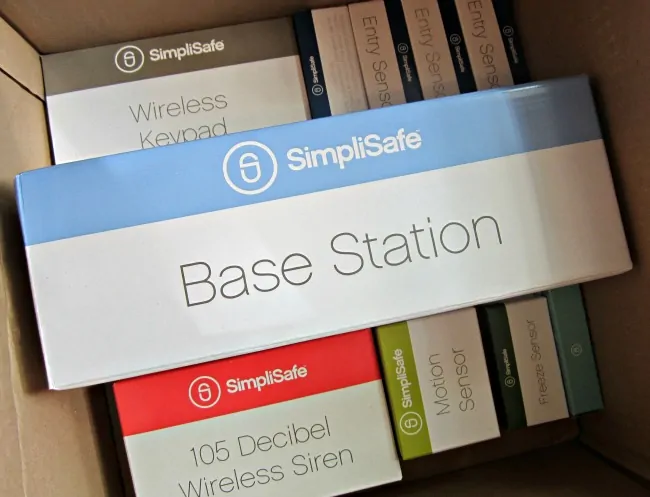 Regardless of the neighborhood or area in which you live, you still want to feel that your kids and family are as safe as can be. SimpliSafe makes home security in any area and for anyone simple. I have to be honest and admit that when my SimpliSafe Deluxe Home Security System arrived in it's little box I was intimidated. I was sure that it must be too complicated for me to install alone. It sat for days while I waited for my busy fiance to help install it. Finally I gave up; he wasn't going to have the time. I had to tackle this myself; mama-style. I was ready to dig out the tools and get my hands dirty. THEN I watched the 5 minute installation video… and I couldn't believe I had waited for help. This was EASY-PEASY! No tools required. Wireless and simple.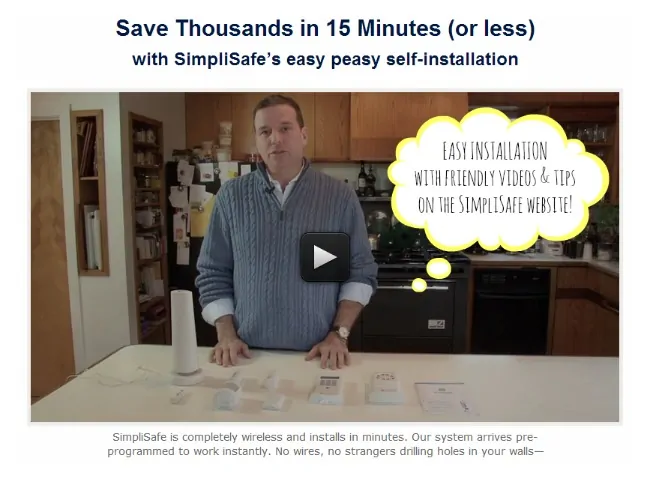 I honestly never thought I would be a person that could afford my own home security system. But the best thing about the SimpleSafe Home Security System is that it's affordable enough for any mom to make home safety a priority. Unlike other home security systems that charge high monthly fees and require an expensive landline phone, SimpliSafe is only $14.99 per month for 24/7 LIVE monitoring through a cellular connection.
"No extra charges, no activation fees, no installation fees, NO PHONELINE needed."


So if you want to set aside the worry of keeping your home safe and intruder free so that you can focus on the playing and teaching and nurturing, try out SimpliSafe. In fact, you can enter for a chance to win your very own 8 Piece Plus Home Security System today!
Enter to Win Your Own SimpliSafe Home Security System!
One lucky reader is going to get their chance to win an 8 Piece SimpliSafe Plus Home Security System. Use the Rafflecopter form to enter this giveaway. New to Rafflecopter? Watch this 45-second video on how to enter!
a Rafflecopter giveaway
Krissy is a former art teacher turned full time mama of 3. She blogs at B-InspiredMama.com to connect moms with kids crafts, easy recipes, learning fun, and creative parenting tips.