This post may contain affiliate links. Read my disclosure policy here.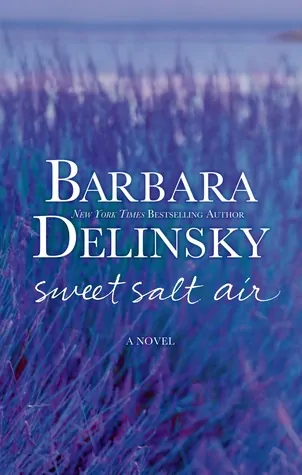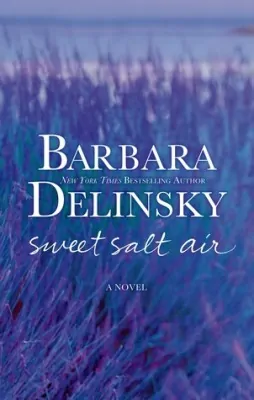 Ten years is a long time for best friends to not see each other face to face as they do in Sweet Salt Air by Barbara Delinsky. Charlotte and Nicole have been leading very different lives since Nicole's marriage 10 years previously. After the wedding, Charlotte was simply to busy with life and her job as a journalist telling people's stories all around the world. Nicole's successful blog has turned into a cookbook deal, and she entices Charlotte to return to Quinnipeague, the island off Maine where Nicole's family has a summer house.
Nicole can cook and create the table settings, but she's looking for Charlotte's writing expertise to pull the cook book together. Charlotte jumps at the chance, and Nicole's husband is too busy working to spend the summer on the island with them, so it's just the two girls working together to capture the magic of Quinnipeague for Nicole's cookbook.
The tension is there between them, though Nicole seems oblivious to it. Charlotte's secret takes awhile to come out to the reader and it creates a delicious anticipation as you try to determine why such good friends stayed apart and yet remain in constant contact via phone and email. It isn't the only focus of the book, as several subplots help carry the book along and delve into additional characters.
Charlotte pushes Nicole to explore the end of the island where Cecily Cole lived, a woman shrouded in mystery on the island but also the owner of a beautiful garden that supplies most of the children herbs throughout the island. Cecily has passed on, but her son Leo now lives there. He was a bad boy when Charlotte and Nicole were teens summering on the island, and the stories about him as an adult aren't an improvement. Nicole urges Charlotte to stay away to avoid a curse Cecily might throw on them, but Nicole can't resist. And you know there's a budding romance with Charlotte coming, as well as mystery about the truth of Leo Cole, as well.
The main emotional hook in the book is Nicole's husband Julian. He was diagnosed with MS four years earlier but is telling no one, as he's a leading surgeon who lectures and teaches all over the world and can't afford to lose his career or reputation. The stress of keeping the secret from everyone – including her parents – is torture for Nicole, as Julian pushes her away. The MS is getting worse, and Nicole and Julian search for a way to halt the disease's progress. Nicole finally breaks down and tells Charlotte about Julian's MS, and Charlotte discovers she has a dilemma.
All the secrets threaten to come out surrounding all the characters in the novel, and there's no way to tell exactly where the cards will fall. That's the beauty of the book. It isn't predictable, and the multiple plots keep you occupied and entertained throughout the novel. Each character is richly drawn, with flaws but still someone you want to root for. Whether it's the stereotypical island native Dorey who runs the Qunnie Cafe and makes the best chowder anywhere or Rose Mayes, a 75 year old grandmother with slaw to die for, each person is distinct and personable and someone you want to sit down and observe for awhile.
Sweet Salt Air lasts for almost 400 pages, but it doesn't feel nearly that long. It's unusual to say that a novel this long is a quick read, but it is. I didn't want to put it down and finished it in under two days. And yes, I cried in it. A book that can bring you to tears is definitely one to share with friends.
Win It!
One of you will win a copy of this book. Use the Rafflecopter form to enter this giveaway. New to Rafflecopter? Watch this 45-second video on how to enter!
Written by Michelle who is mildly jealous of the fictional Nicole's blogging success. She also blogs about food and other topics on her own blog Honest & Truly! or you can find her on Twitter where she is also @HonestAndTruly.