This post may contain affiliate links. Read my disclosure policy here.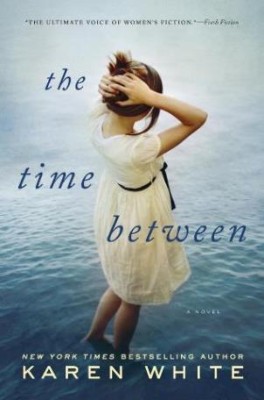 Nancy is a staff reviewer at 5 Minutes for Books. She received a copy of the book to facilitate her review.
Eleanor Murray lives with her aging mother, wheelchair-bound sister, Eve, and Eve's husband, Glen.  She also lives with the guilt of causing the accident that paralyzed Eve, and the knowledge that it is Eve who Glen loves. She spends her days working at an investment firm, taking Eve to various doctor's appointments and cooking and cleaning for her family. To say her life is not her own would be an understatement.
When Eleanor's boss, Finn, discovers her playing piano at a dive bar late one evening, he offers her a part-time job sitting with his elderly aunt who's just suffered the terrible loss of her own sister.  Aunt Helena lives on Edisto Island, which is also where Eleanor grew up and considers home.  She decides that the break from her demanding family is just what she needs, welcoming the chance to return to her beloved Edisto.
It turns out that not only is Eleanor just what the feisty old woman needs, but Helena is also good for Eleanor.  As the two form an unlikely bond over their shared love of the piano, as well as Finn's daughter Gigi, Eleanor learns more about Helena's native Hungary and its role during World War II, and Helena opens up about her relationship with her sister and the secrets behind the poorly framed artwork lining her walls.  Spending time with not only Helena, but also Finn and Gigi, a precocious girl who is in remission from leukemia and obsessed with the color pink, causes Eleanor to finally face her feelings about her father's death years before and start acting like her old self, before her sister's accident, which helps repair their relationship and allows both to move on with their lives.
The Time Between is a wonderful book about forgiveness, both to oneself and to loved ones. The characters are flawed but redeemable; they're not always likable but their actions are understandable.  Eleanor's relationship with Helena is often quite amusing as the two women fire verbal jabs at each other, and their mutual respect becomes apparent, if not necessarily to themselves.  Eleanor's guilt over her sister's accident and her need to take care of her family at the expense of her own happiness is easy to believe.
Enter to win
I greatly enjoyed The Time Between and am happy to offer 1 copy to a winner in the U.S. Use the Rafflecopter form to enter this giveaway. New to Rafflecopter? Watch this 45-second video on how to enter!