This post may contain affiliate links. Read my disclosure policy here.
Jennifer here, to share with you about a great product that makes your shower time that much more enjoyable. We were provided a Waterpik shower head to review and one to give away, however all opinions remain our own.
We are in the process of redoing our bathroom. I will be honest with you — it was a HOT mess! Was, because my husband has already scraped down the ugly wallpaper and fixed the walls. He has also repainted the walls and is now working on the shower portion of it.
While the walls were horrible, the shower was SO much worse. It had a baby shower head at the top. Seriously. I hated that shower.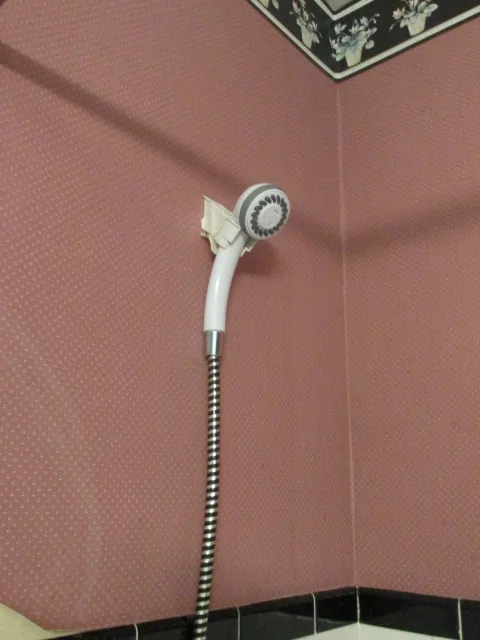 As you can see — it was horrible. I am so glad we had two bathrooms with two showers, because I really and truly hated this shower — that was until I got the Waterpik Rainfall Shower head to place in our bathroom.
Since May was home improvement month, we decided to tackle this project together. That is one of the things I love about the Waterpik Rainfall shower head. It literally installs within 5 minutes — no plumber needed!
Summer is a popular time for all sorts of do-it-yourself projects. It's the perfect time to make simple changes for a stylish impact at home. Whether you are ready for a major renovation or just switching out the curtains, style always plays an important role in sprucing up your home.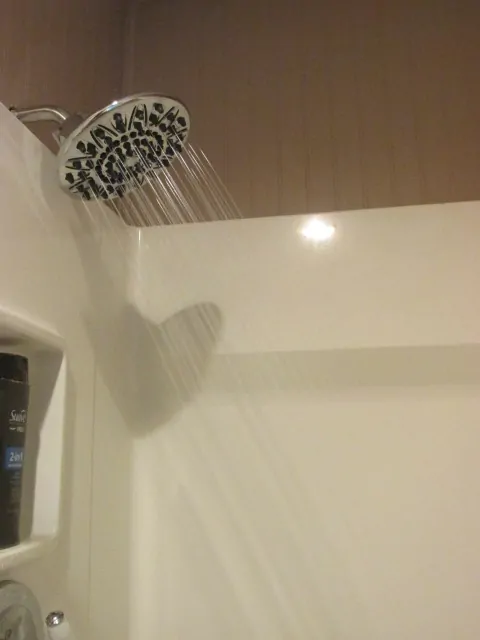 About the Waterpik Rainfall+ Shower head
Bathroom improvements are simple ways to make a big impact on your home and updating your shower head is one of the best ways to get started. Change out your current shower head for a new Waterpik RainFall+ shower head to give it a relaxing, luxury spa experience in an instant. Installation is simple and takes about 5 minutes – no plumber or special tools needed.
Even at low water pressures, Waterpik shower heads with OptiFLOW® technology can improve water force up to 30% by more efficiently channeling the water – giving you a more powerful shower experience.
Stylish Remodeling Tips
We got to speak with Cassandra Lavelle and she shared some other remodeling tips that we can use for our easy DIY projects. Watch this video for some great tips!
Enter to win
One lucky reader is going to get their chance to win a Waterpik Rainfall shower head. Use the Rafflecopter form to enter this giveaway. New to Rafflecopter? Watch this 45-second video on how to enter!
a Rafflecopter giveaway
What is your favorite thing about shower time?