This post may contain affiliate links. Read my disclosure policy here.
This post was written by Jenny.
There are many different baby blankets available these days: blankets for swaddling, blankets for warmth, blankets for comfort, blankets for bath, and more. Not to mention the many fabric options available: Chenille, cashmere, muslin, fleece, bamboo.  The possibilities are nearly endless.
However, what is a mother to do when her baby is a baby no longer yet all of the blankets remain? Not only are they still useable, but they contain such special memories that passing them on to someone else or tossing them seems harsh. Thus, a blanket modification becomes necessary.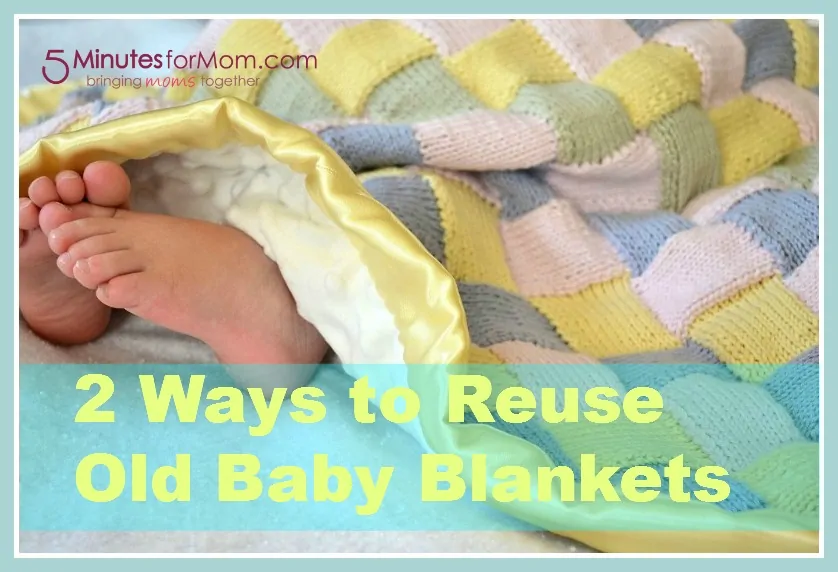 Baby Blanket Quilt
Making a baby blanket quilt is the perfect solution for what to do with all those old blankets.
Simply cut out large, equal-sized squares from your favorite blankets.  Sew them together.  Attach a backing, such as the elegantly soft minky fabric, which can be found at any local fabric store.
Yet another blanket fabrication that is helpful for life with babies and toddlers, is the easy-to-clean beach blanket.  Many of the blankets I have retain sand from the beach no matter hard hard they are shaken.
Make a Beach Blanket
Simply take a few of your child's older baby blankets and an outdoor tablecloth that is vinyl and sew them back-to-back. Then flip them right side out and finish the seam.  Now you have an easy to clean, large blanket that is perfect for picnics or days in the sand.
Making your own blankets or creating new ones from treasured pieces can be rewarding and resourceful, but it is also nice to know where to purchase blankets. Check out babyblankets.com today to peruse their wide selection and find the perfect blanket for your little one.
How would you repurpose and old baby blanket?