This post may contain affiliate links. Read my disclosure policy here.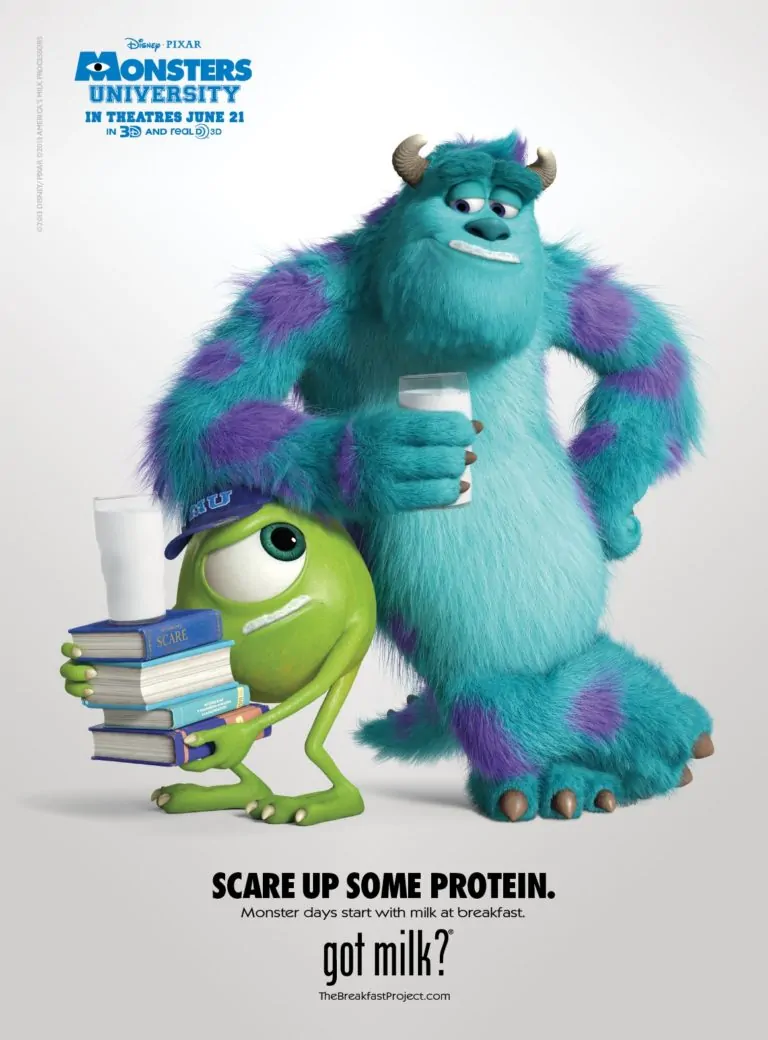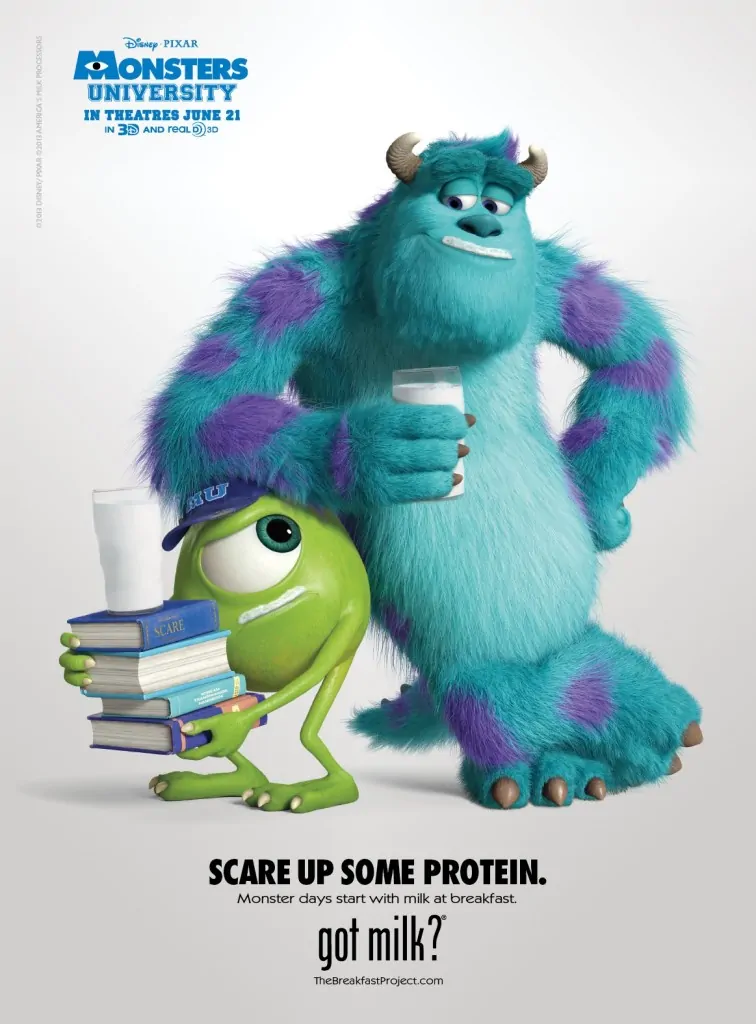 At MONSTERS UNIVERSITY, it takes a lot to fuel a day of scaring and nothing scares up successful days more than a breakfast with milk. A glass of milk – with 8 grams of high-quality protein in each 8 oz serving – can help power your monster days!
 Connect with the Milk Mustache community for tips, tools and activities including tasty morning recipes for all the little "monsters" in your family.
Facebook: /MilkMustache
Twitter: @MilkMustache
Instagram: @MilkMustachePinterest: /MyMilkMustacheWebsite: TheBreakfastProject.com
About Monsters University
Ever since college-bound Mike Wazowski (voice of Billy Crystal) was a little monster, he has dreamed of becoming a Scarer—and he knows better than anyone that the best Scarers come from Monsters University (MU). But during his first semester at MU, Mike's plans are derailed when he crosses paths with hotshot James P. Sullivan, "Sulley" (voice of John Goodman), a natural-born Scarer.  The pair's out-of-control competitive spirit gets them both kicked out of the University's elite Scare Program. To make matters worse, they realize they will have to work together, along with an odd bunch of misfit monsters, if they ever hope to make things right.
Screaming with laughter and oozing with heart, Disney•Pixar's "Monsters University" is directed by Dan Scanlon ("Cars," "Mater and the Ghostlight," "Tracy"), produced by Kori Rae ("Up," "The Incredibles," "Monsters, Inc.") and features music from Rock and Roll Hall of Fame inductee and award-winning composer Randy Newman  ("Monsters, Inc.," "Toy Story 3").
"Like" MONSTERS UNIVERSITY on Facebook: http://facebook.com/PixarMonstersUniversity
 "Follow" Disney/Pixar on Twitter: http://www.twitter.com/DisneyPixar
 Visit the website: http://www.Disney.com/MonstersU
MONSTERS UNIVERSITY releases in theaters on June 21st!