This post may contain affiliate links. Read my disclosure policy here.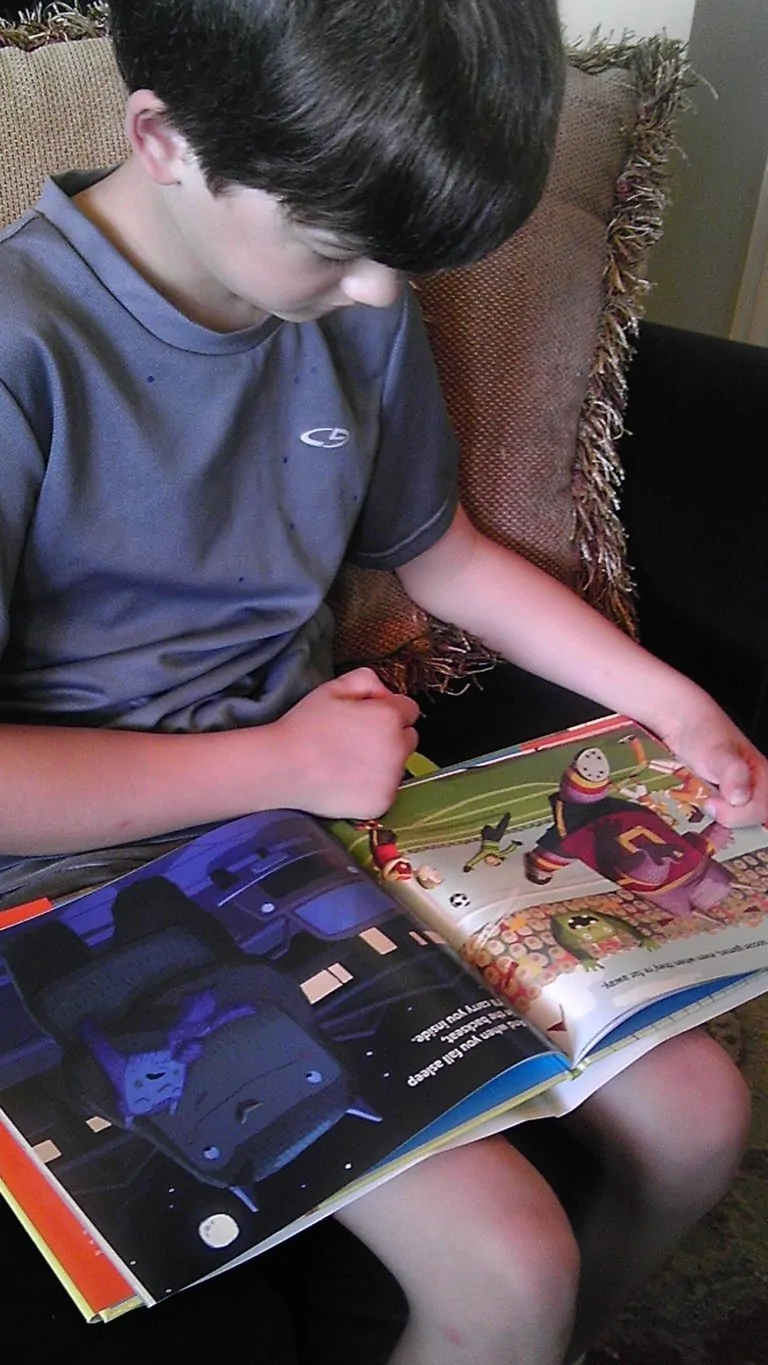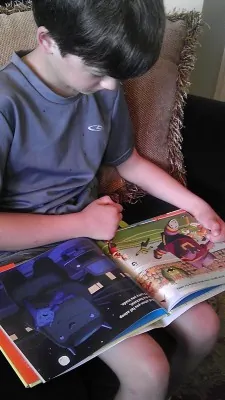 Jennifer received a copy of the book for review, as well as a fee for writing the post. Additional compensation was received in exchange for administering the giveaway.
I'm not one of those moms who has picture books all over the place. I think I sort of missed out on that. Don't get me wrong — we have books. We have some picture books, and early "I Can Read" books, and chapter books. But I know that many parents, teachers, and librarians love picture books for children from preschoolers through all the elementary school years. Even though I don't buy picture books often, whenever they come into my house for review (as Because I'm Your Dad did), I find that my third-grader always picks them up and enjoys them.
With a teenage daughter who is interested in possibly pursuing a career in art, I find that I'm looking at illustrations a bit more closely, and so is she. The ones in this book are by Dan Santat, whose work is colorful and whimsical, fun and distinctive.
Check out some of it in this book trailer below:
About the book
Because I'm your dad, you can have spaghetti for breakfast, French toast for dinner, and rocky road ice cream in the bathtub.
In a text that's both playful and loving, a father expresses his hopes and dreams for a one-of-a-kind relationship with his child. Whimsical monster characters bring the silly and sweet scenes to life and keep the book universal. The book's ending, a moving tribute to the author's father, guarantees intergenerational appeal.

Because I'm your dad, I will do all of these things for you and more . . .
because that's what my dad did for me.
About the author
Ahmet Zappa is the son of late rock musician/composer Frank Zappa and, as he puts it, "My awesome mother, Gail." Because I'm Your Dad is both a tribute to his happy childhood and a promise to his daughter, Halo. Ahmet grew up with a learning disability and now writes books to help children discover how wonderful reading can be. Through his production company, Monsterfoot Productions, Ahmet has developed several television shows and movies, including "The Odd Life of Timothy Green."
Free for everyone
Check out the free Fun Time with Dad coupon printables
See more fun artwork from the book at the website.
Enter to win
Two of you will win a copy of Because I'm Your Dad and a cute Monster Bowling Game for fun time with Dad. Just use the rafflecopter below to enter.