This post may contain affiliate links. Read my disclosure policy here.
Are you looking for ways to green up your cleaning routine? Our blogging friend Pam Howard.
One way to help the environment as well as keep your house clean (and save money too!) is to make your own cleaners.
Sound scary and difficult?  Luckily, it's not at all.  In fact, each of these cleaners takes less than five minutes to make, and uses a few simple ingredients.  You'll quickly discover that it takes you more time to actually CLEAN than to create your arsenal!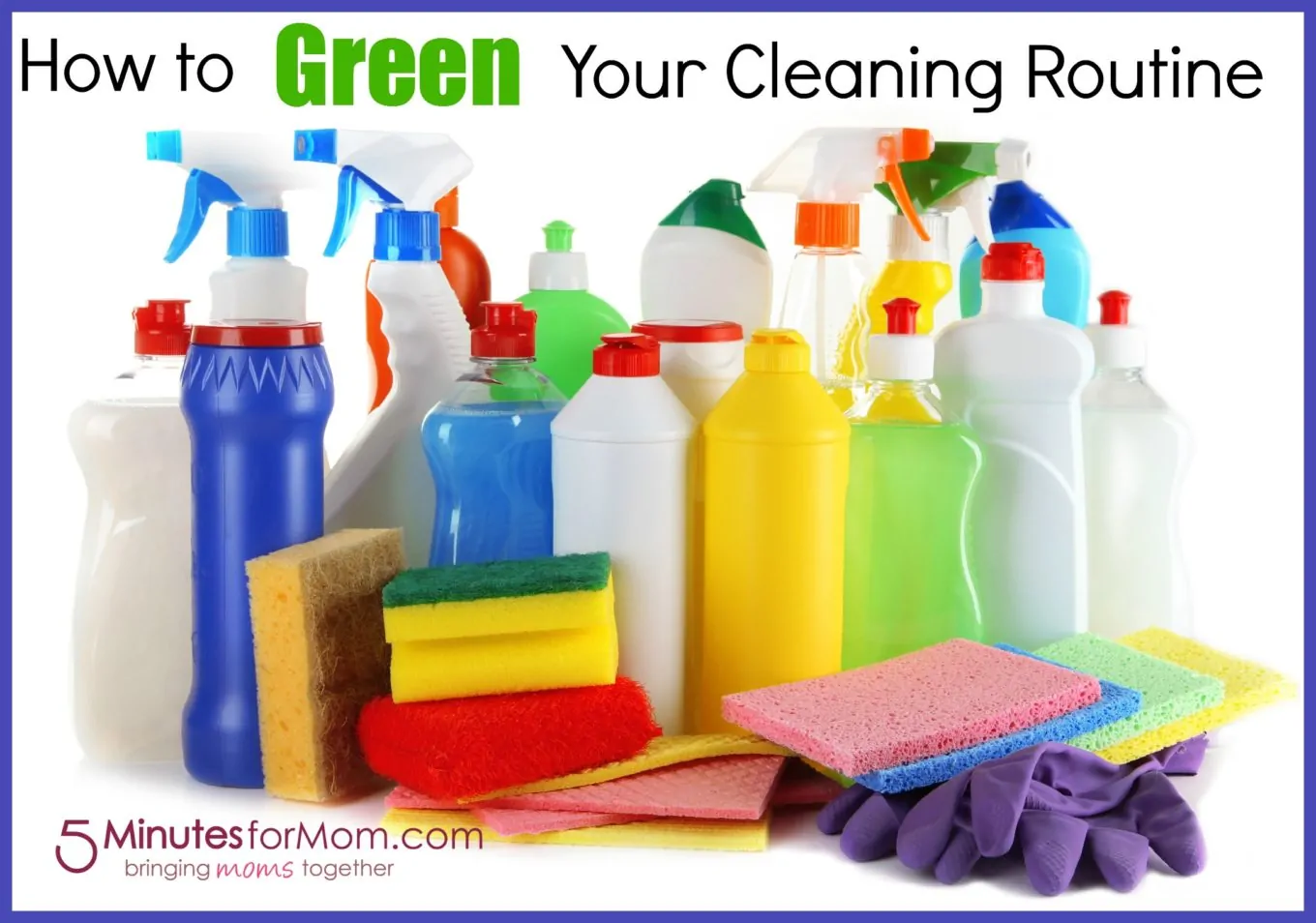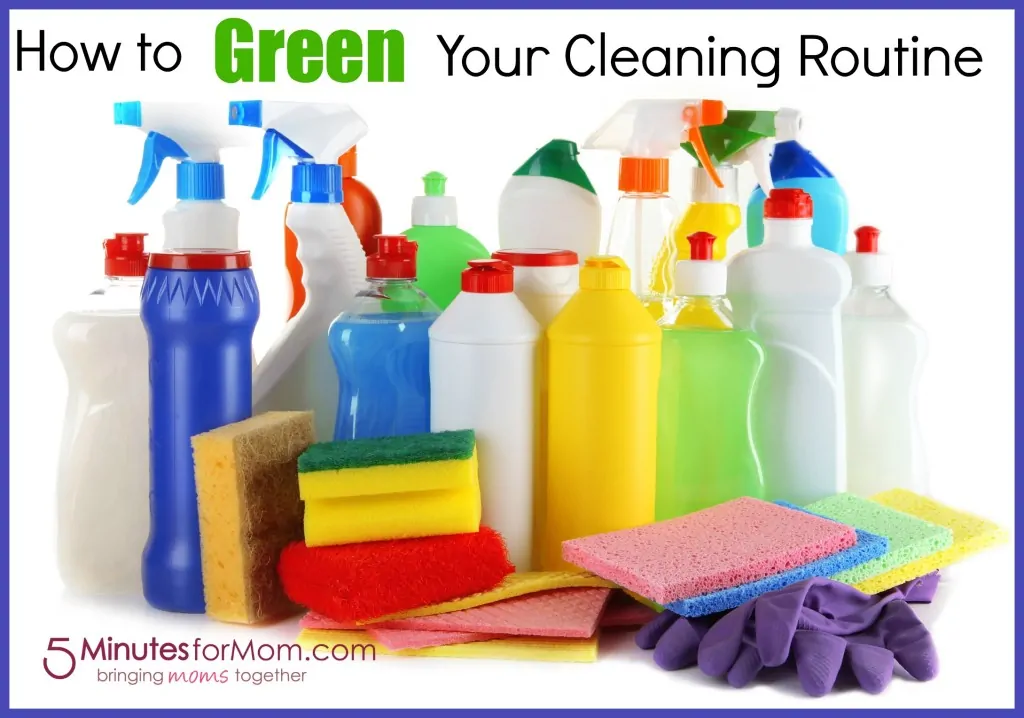 Toilet Bowl Cleaner
This is an especially fun one for kids.  It provides a satisfying show every time you clean the toilet!
¼ cup baking soda
8 – 10 drops tea tree oil
¼ cup white vinegar
Simply drop the ingredients into the toilet bowl in the order listed.  There will be a crazy fizz as soon as the vinegar hits the baking soda.  Let it bubble for a few minutes and then scrub with a toilet brush.  The tea tree oil is a natural mold and mildew killer, so don't leave it out!
Furniture and Stainless Steel Polish
¾ cup olive oil
Juice of ½ a lemon
1 tablespoon of apple cider vinegar
3-4 drops lemon essential oil
Mix your ingredients together in a little bowl or jar.  Use a microfiber (or cotton) cloth, and rub into the wood or stainless steel.   You may need to wipe it off if it doesn't all absorb quickly, but it will still leave your wood clean and shiny.
Floor Cleaner
¼ cup white vinegar in a gallon bucket of water
5-10 drops lavender, lemon and tea tree oil
Mix ingredients well and use to mop floor.  The lemon is antibacterial and the tea tree fights mold and mildew.  The lavender adds a lovely smell.
And finally, no list of homemade cleaners would be complete without my favorite window cleaner:
Window and Mirror Cleaner
1 cup white vinegar
1 cup distilled water
8 drops lemon essential oil
Mix all ingredients well in a spray bottle.
Hopefully you feel encouraged to give some of these a try. Don't feel overwhelmed –how about starting with just ONE this week and see how it goes?  Just imagine down the road getting rid of your closet full of chemical-laden cleaners and using a few natural products instead.  A wonderful vision, isn't it?
Pam Howard is a Certified Holistic Health Coach who loves helping busy women create the vibrant, happy and healthy life they desire!  She also enjoys sharing her passion for Young Living Therapeutic Grade Essential Oils with her Oil of the Month club and frequent oil education sessions.  Pam can be found at BeHealthyBeHappyWellness.com