This post may contain affiliate links. Read my disclosure policy here.
I try to be active, but in all I do, I'm mindful of my back.  I am careful with how I use it, but I'm always disappointed that so few classes and exercises target my back to stretch and strengthen it.  Add to the fact that I have no core muscles (but oh so want them)! I was introduced to a new product that can help me with that. The Body Archer seems like exactly what I needed. It allows you to stretch your back comfortably while relaxing into the stretch.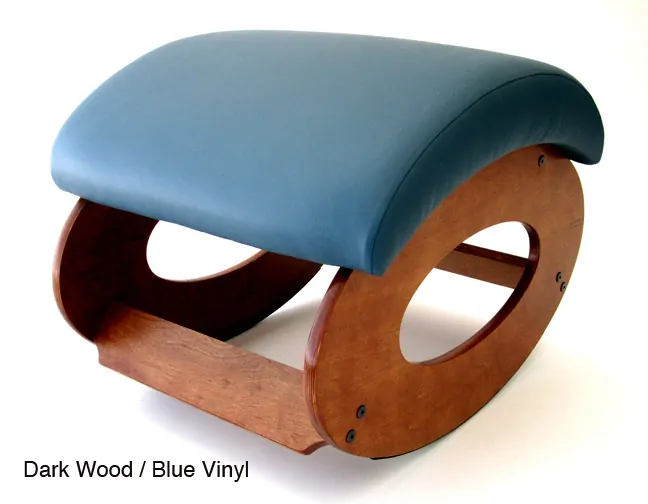 When my Body Archer arrived, I was pleasantly surprised to discover that it looks more like a piece of furniture than exercise equipment, a plus in my book.  After reading through the manual for the $399 Body Archer, I was ready to do some spine stretching.  As I lay on it, I had to wiggle around a little to find the sweet spot for me, which is part of its design – the shape and height means that it can provide a good body arch for most heights (some stretches suggest that you be 5'5″ or taller, but the majority work for anyone).  And once I found that sweet spot, I could relax into it.
The Stretches
The stretches are all contained within the manual for the Body Archer, making it easy to reference the seven different stretches suggested.  Granted, many of these stretches could be done on an exercise ball, but they don't have the same stability that the Body Archer does.  Other stretches are ones I typically do standing, like a full body side stretch.  Again, doing the stretch while seated on the Body Archer gave me more control as I used only the parts of my body that should be stretching rather than compensating with other body parts.
The Body Archer is also designed for core strengthening exercises and exercises for back strengthening.  And here's my nitpick.  For $399, which is not a cheap item, the strengthening exercises should be in the manual, as well.  Instead, you're directed to the Body Archer website where you have to find the single text link at the bottom of the page that leads you to the strengthening exercises.  Like the stretches, the exercises are separated into beginner, intermediate, and advanced options so you can start where you feel comfortable.
The beginner options are definitely ones that anyone can do, but the intermediate and advanced exercises get more challenging – and for me more fun.  Again, most of these exercises are ones that I have done on exercise balls in the past or ones I could potentially do on an exercise ball, but the Body Archer has an additional stability factor that makes me more confident to try them and less likely to fall off and be unable to accomplish them because I don't have sufficient balance and core strength to maintain the positions.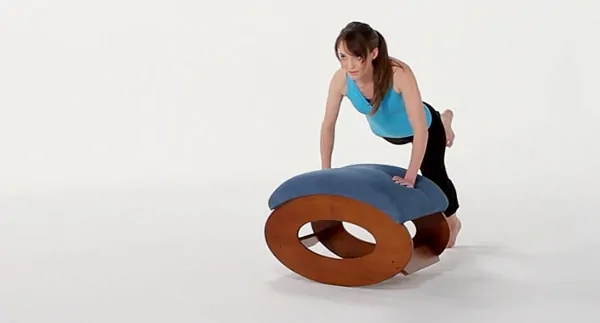 My final thoughts
I would hesitate to spend $399 for the Body Archer solely as a back and core strengthener, even as it does relieve some of my low back pain. With that being said, as a friend pointed out, this makes a great office chair.  I tried it out, and it is perfect as a desk chair.  I could totally see me replacing my current office chair with a Body Archer and using it to sit on daily.  The Body Archer really forces you into excellent posture when you sit on it, and it gives you a core workout while sitting which is just an added benefit.  I could then take advantage of the other stretches and exercises throughout the day as my breaks to keep me moving and loosen my back after sitting too long.  That would easily be worth the cost to me.
Because it is so like a piece of furniture rather than exercise equipment, it has the added benefit of being customizable.  You can choose the color wood for the base, either light or dark wood, as well as the color.  The vinyl cushion comes in four different colors ranging from sage to buff to black, as well as the blue pictured.  And best of all, shipping is included to the lower 48 states.
Enter to win
One reader is going to get the chance to win a body archer in the wood and fabric of their choice. Use the Rafflecopter form to enter this giveaway. New to Rafflecopter? Watch this 45-second video on how to enter!
a Rafflecopter giveaway
Michelle is grateful to have an on hand solution to help stretch and strengthen her back and her core, two of her goals for the new year as she works towards being more fit.  See what else she's working on by reading her blog Honest & Truly! and following along with her on Twitter where she is also @HonestAndTruly.