This post may contain affiliate links. Read my disclosure policy here.
Okay– I am getting ready to show my real age here. I have been a lover of Bon Jovi since they recorded the album Slippery When Wet. The band became real popular about the time I started showing an interest in boys and rock music. I can remember buying his cassette tape and listening non stop on my Walkman (see told you I was going to show you my age!). In fact, I believe that I had to purchase 2 more copies of that album during that time because I kept wearing it out. They were indeed my favorite band during my teenage years.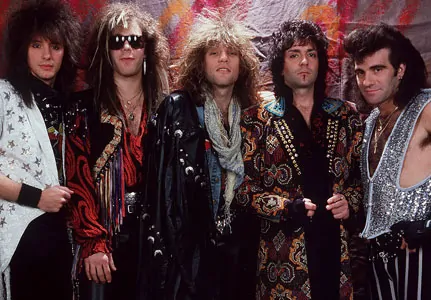 Bon Jovi is celebrating the release of their twelfth album, "What About Now" with Walmart Soundcheck. With over 130 million records sold worldwide, the band reflects on how they continue to stay relevant in a rapidly evolving industry. Watch their exclusive 7-song set and interview here and pick up "What About Now" online and in Walmart stores nationwide!
Soundcheck is an original performance series where you get up close and personal with your favorite artists. Check out live performances and behind-the-scenes footage from original in-studio sets – all filmed exclusively in HD.
Log on to Soundcheck for headlining acts, noteworthy new artists and all the latest music releases.
Enter to win!
We are giving away 2 "Because We Can" tour packs to two lucky readers here. To enter this contest, all you need to do is visit the Wal-Mart Soundcheck site and let us know what your favorite part of Bon Jovi's soundcheck concert is. Come back here and leave that comment for a chance to win one of the concert prize packs.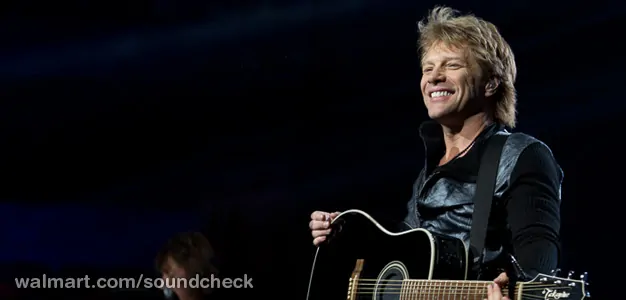 What's included?
Each kit contains:
1 signed Bon Jovi 2013 tour t-shirt
1 deluxe edition of Bon Jovi's new album "What About Now"
1 Bon Jovi 2013 tour tote bag
$25 Walmart gift card
The total value of each pack is over $100.
So what is your favorite part?
This giveaway will remain open until April 6th.
This post is sponsored by Lunchbox. All opinions listed are our own.