This post may contain affiliate links. Read my disclosure policy here.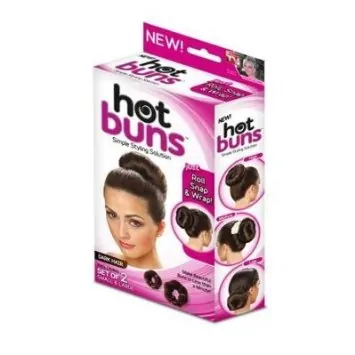 A few weeks ago, I got a PR pitch asking if I wanted to try a "DIY tool for the perfect bun."
I like wearing my hair back or up, so I thought I might like to try it. In addition to that, I have a daughter in high school who has very long hair and is always experimenting with her hair, and yes, has turned to YouTube for hair style suggestions.
After my first time to try it, I was hooked! I wore a stylish high top knot bun — WITH my teen daughter's endorsement, which honestly surprised me, since she usually wants me to look semi-stylish, but not like a teenager! It took no time at all, and I got tons of compliments.
I didn't get a picture of that look, but I tried again for our Go Texan Rodeo day at church, with a mid-height smaller bun: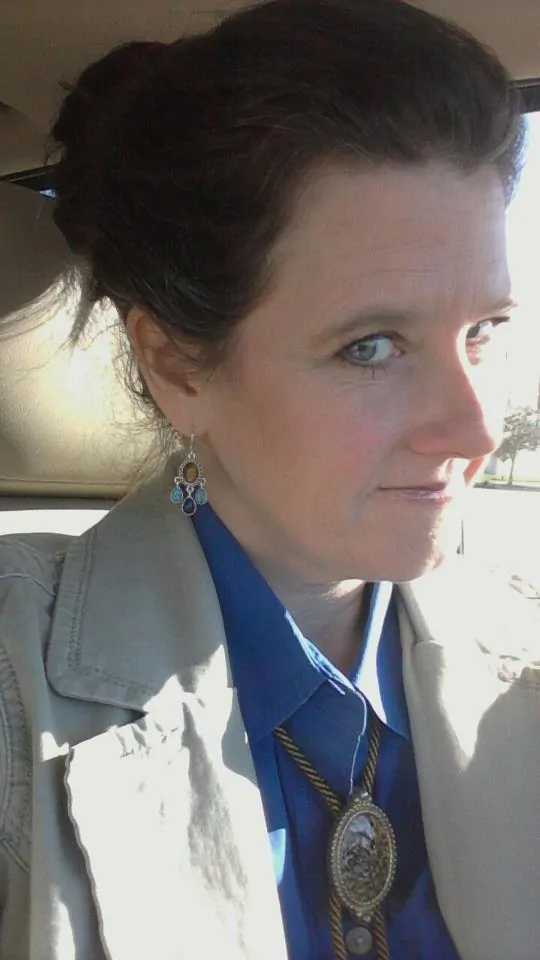 My hair has a lot of natural wave, so just pulling my hair back when I go out to the bus stop often results in flyaways and weird pieces of hair sticking up everywhere. It's not a big deal, as the other moms and I are meeting up to take the dogs on a quick walk around the neighborhood, not to turn heads, but I still don't want to look like I just rolled out of bed. This is my new go-to style: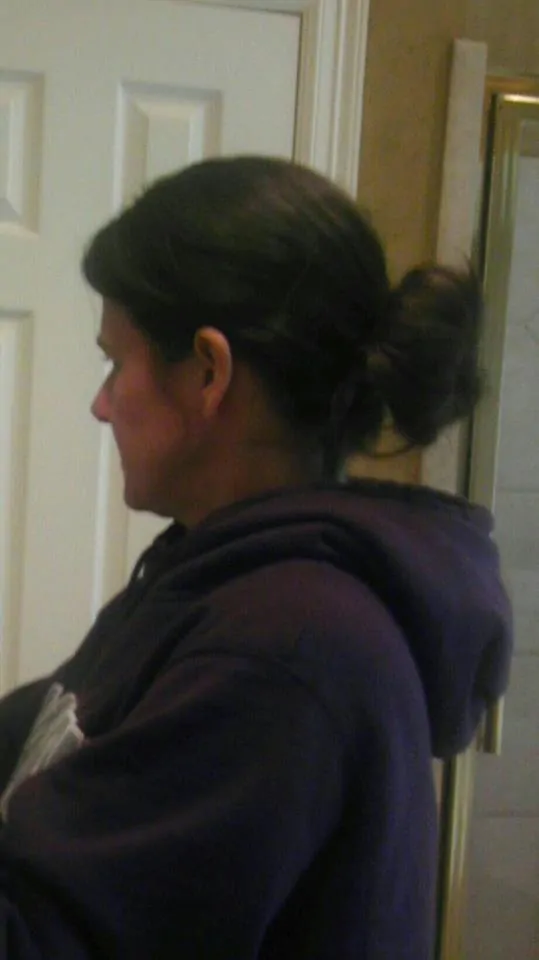 That lovely teen daughter of mine wanted to get in on the action as well. We tried several times on her very long, thick hair, but she kept feeling like it was "too floppy." We started by getting the ponytail as high as we could, but she still had so much hair to wrap around. The instructions said that for best results hair should be slightly dirty (works for me!!) or wet. So one Sunday she showered in the morning instead of at night, so after drying her bangs and letting her hair air dry a bit, we went to work, and she LOVED the results.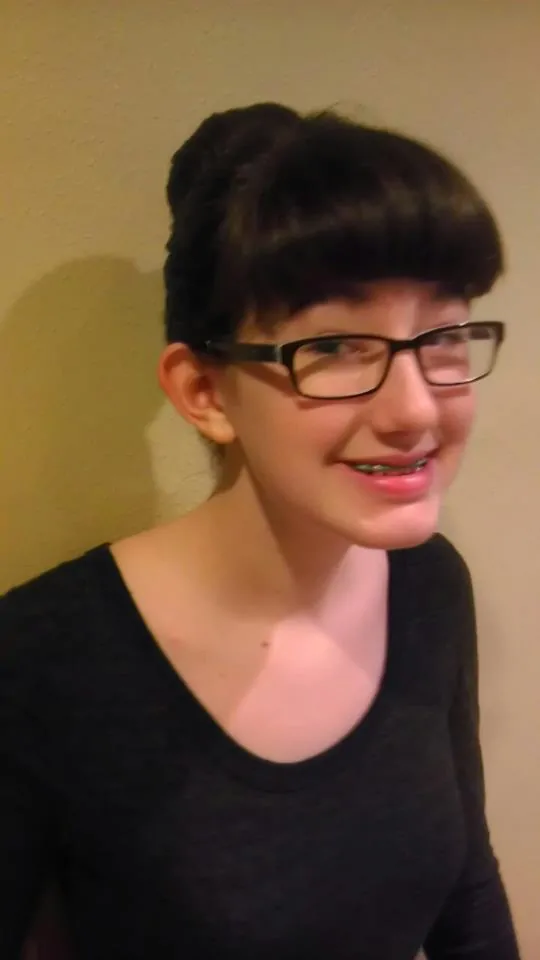 Not only did it not feel "floppy," but it stayed up comfortably all day long.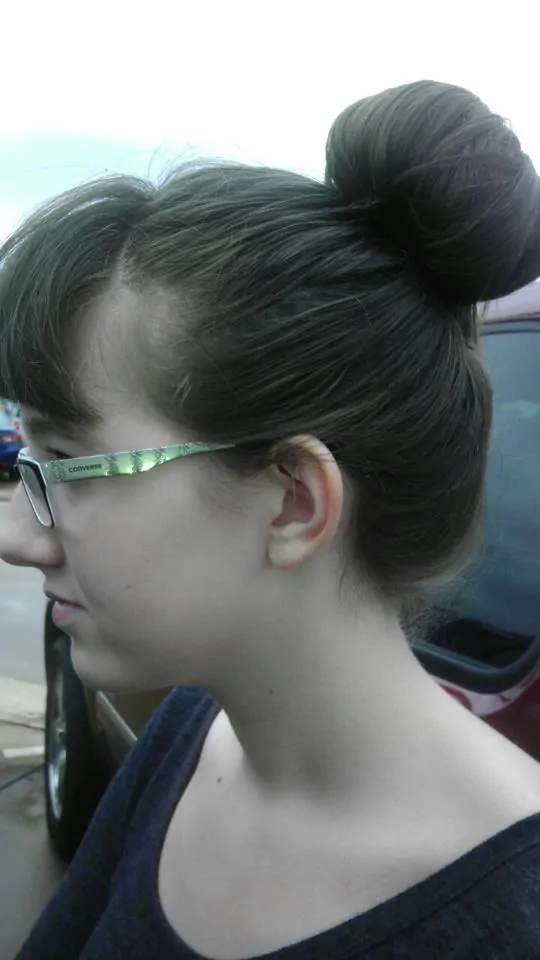 What's your go-to style for ease and style?
I'd love to know if you experiment with your hair or are looking for tips for your daughters' hair or if you've tried out Hot Buns for yourself.
I also want to tell you about the opportunity to not only win your own Hot Buns set (which you can honestly go out and buy online or at CVS or Walgreens), but to also get $250 American Express Gift card! All you have to do is like Hot Buns Hair on Facebook and then enter to win.
Disclosure: I am a paid ambassador for Hot Buns but have not been told what to say, only to post my experiences with the product. I didn't agree to be an ambassador until I knew I liked it, so my enthusiasm is genuine.