This post may contain affiliate links. Read my disclosure policy here.
I'm a big fan of online shopping, especially with gas prices being so high these days. I don't want to blow my weekly gas budget in one weekend driving to 7 different stores to try to find a particular item. While I am a huge fan of shopping the sales, so many stores offer great online pricing too. The key to getting really great deals online is to maximize the savings. Comparing prices and finding the latest sales and coupons to get a better deal can be time-consuming, right? Not anymore!
Pennyful.com
is a wonderful website that combines fantastic cash back offers, the latest coupons and  flexible payout options, to help you "shop your money's worth."


Pennyful.com works with over 1500 merchant stores that sell anything from groceries to computers. Shoppers have access to about 40 million products. It's really hard not to find something you need or want through this site.  We have been looking for an inexpensive twin bed frame, so this was a good opportunity to put Pennyful.com to the test to see what I could save.
The sign-up process was pretty quick and easy.  Once I was logged in, all I had to do was click on a store or a coupon that I liked and start shopping!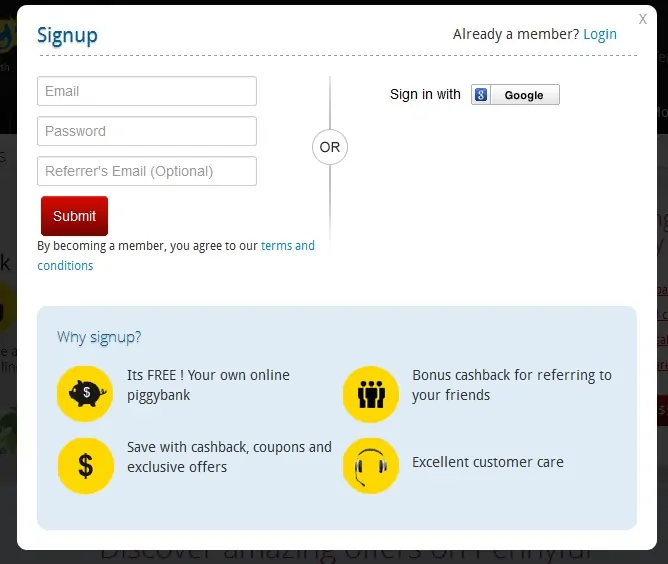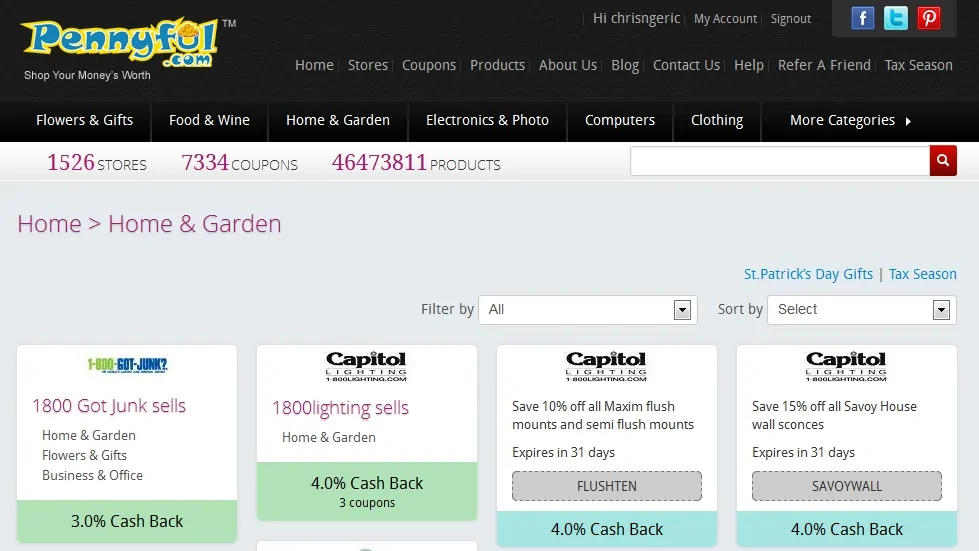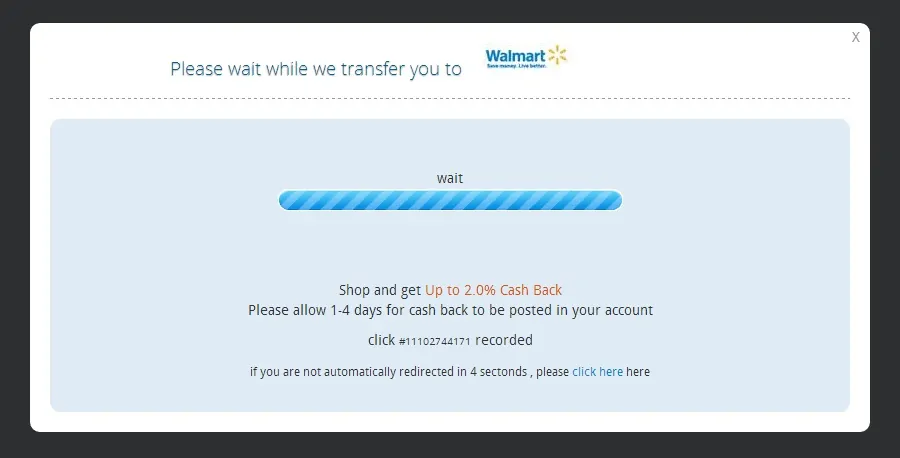 After 30 minutes of price comparisons I found a frame that will work well for us at for around $73, including shipping.  That is about $22 less than the price I would have paid if I had purchased it at the first site I looked at! 
Pennyful.com
's price comparison features saved me some decent money right off the top. I could have chosen to pick the bed frame up from the store to save $10, but since we don't have a truck and I don't know how big of a box the frame will come in, I opted for the convenience of delivery.  The 2% cash back rebate I got from Pennyful.com will help offset the shipping costs.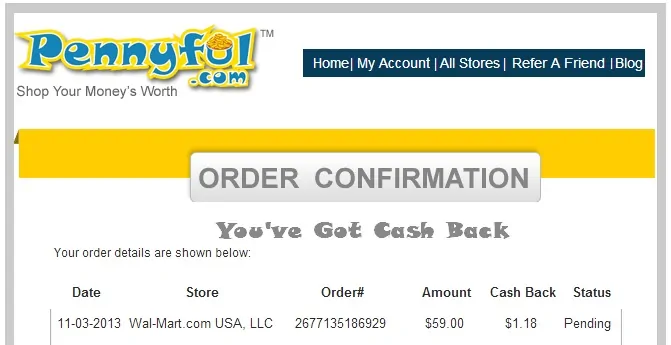 .
I truly feel like I got a great deal on the bed frame and the cash back rebate is an excellent reward for using the site to do my shopping.  I could have opted to purchase the frame from a store with a higher percentage cash back rebate, but the frame was about $22 higher through that merchant, so you definitely need to compare prices on the items you purchase and not just make your purchases based on the cash back rebate percentage, which varies from merchant to merchant.There is a great
Help and FAQ
section on the Pennyful.com website that will answer your questions about payouts, etc., but here are a few of the highlights:
Two different payout options: Fast Payout ( no minimum payout) and Smart Payout (includes any referral bonuses, but requires $10 "Available Cash Back" balance
Cash Back can be deposited to your Paypal account or mailed to you in the form of a check
You can request your check 30-60 days after shopping, depending on the store
 Earn Extra Cash
In addition to helping my budget, another thing I appreciate about Pennyful.com is that they like to share the wealth.  Besides earning cash back for your purchases, Pennyful.com will also pay you to refer new members.  All you have to do is invite friends and family to join using your unique "Refer a Friend" code.  Every time someone becomes a member of Pennyful.com through your unique referral link, Pennyful.com will pay you $5 cash back bonus after your referral signs up and makes a purchase on Pennyful.com !  At no cost to your referral, of course.  If you feel like passing your earnings on to a charity, just let Pennyful.com know and they will donate the portion you dictate to the charity of your choice on your behalf.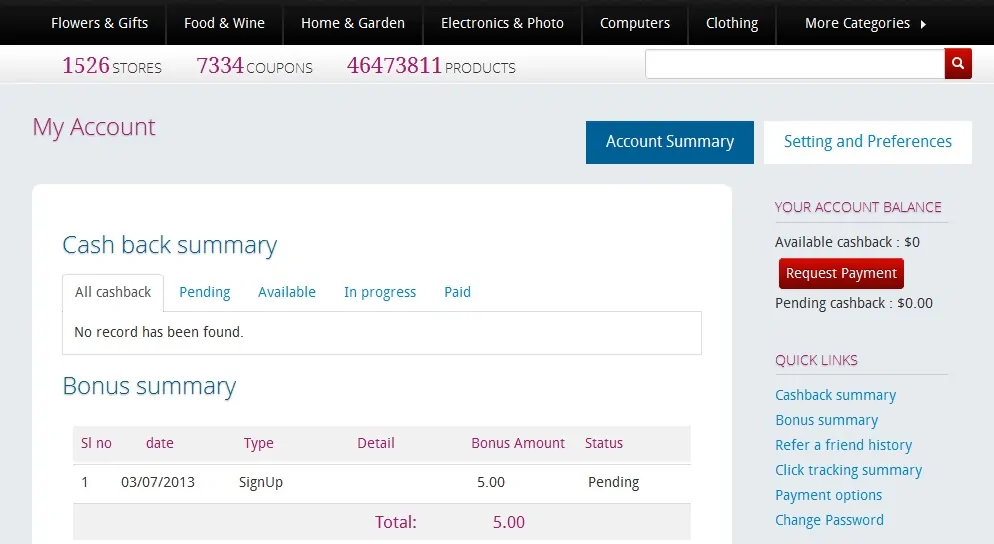 2 More Reasons to Shop Using Pennyful
Reason #1: For every new member that signs up using the following referral code, Pennyful.com will donate $1 to the Girl Scouts of America.  Just click this link when you sign up make sure the Girl Scouts get your $1 contribution: http://www.pennyful.com?idref=9555.
Reason #2: One lucky reader is going to win a $100 shopping spree from Pennyful.com!!
Enter to win
To enter this
giveaway
,  sign up at Pennyful.com using the same referral link — it's totally free and doesn't cost anything to sign up (
http://www.pennyful.com?idref=9555
), then come back to this post comment with the username that you used to sign up with. Good luck and happy shopping!! This giveaway will end on March 28th.

Disclosure:  I received a $100 shopping spree from Pennyful.com in order to facilitate this review. The views expressed in this post are my own.
Geri Chase is mom to 2 hilarious boys and wife to an insanely funny husband, all of whom like to remind her that the fact that she is a girl does not give her immunity from their testosterone induced humor. While she pretends not to be amused, she secretly laughs herself silly over their antics and frequently blogs about life and family friendly products over at I Am Boymom.