This post may contain affiliate links. Read my disclosure policy here.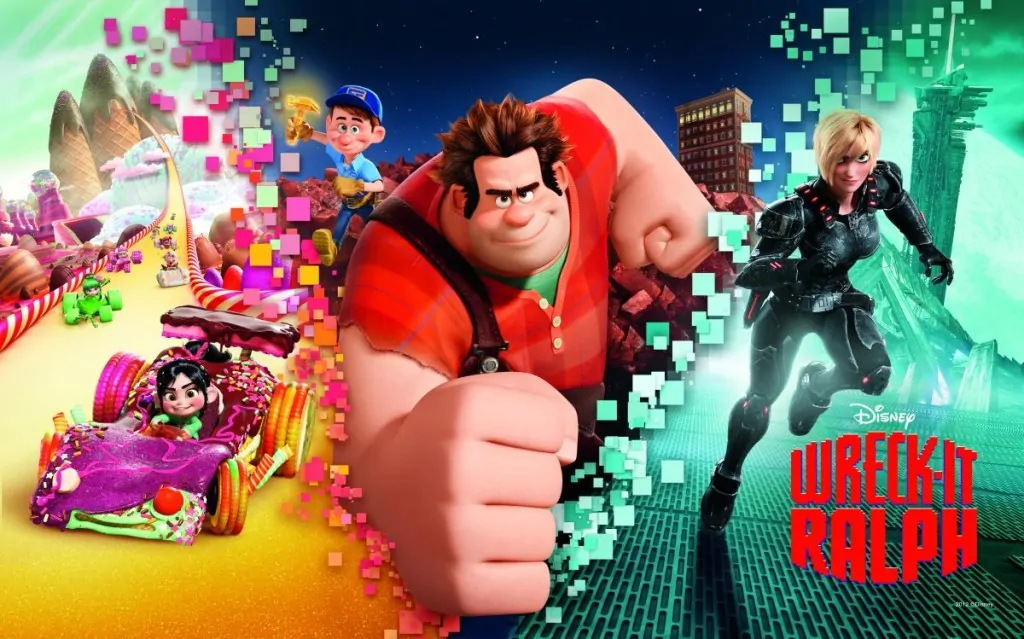 When I watch a movie, I am always looking for a bigger picture than what is really there. I am trying to get a feel for what the writer is trying to tell me. It's in the Disney movies that I have always tried my hardest to do that.
For example. . .
In The Incredibles, I took away that family is one of the most important things in the world. Regardless of what's going on — you stick together.
When I sat down with my family a couple of weeks ago to see Wreck-It-Ralph, I received so much more than anything I had ever expected. This movie resonated with me in a way that no other Disney movie ever has. You see, I am a people pleaser.
I connected with Ralph because at the very beginning, you learn that Ralph has always done what everyone wanted him to do, even when he did not want to be that. He wanted more for his life, so he set out on an adventure to find it. Once he does, he has bumps along the way, but then runs into a sweet but annoying little girl named Vanellope. Ralph loves her spirit, even though he won't tell her. Vanellope is the exact opposite of Ralph.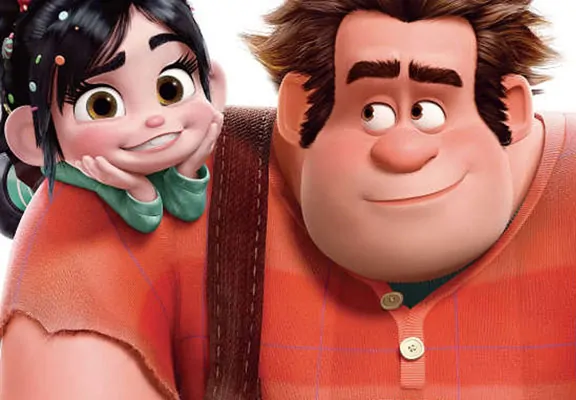 Ralph is like me — the people pleaser, but Vanellope? She could care less what people think. She loves who she is and is not afraid to be different and stand out when others try to take you down with their words and actions.
As I sat there watching, I could feel myself saying, "Oh how I wish I could be like Vanellope and love ME and not care what others think." To me, this movie teaches our kids –MY KIDS — to learn to love their uniqueness and not worry so much about the views and opinions of others.
If you want a great family movie — one with positive and encouragement oozing from every hidden angle, Wreck-It-Ralph is the one you need to get. My daughter has watched it now about 3 times and has told me that we have to celebrate this week with a party of some sort. We're gonna wreck it!
What about you? Is Ralph and Vanellope on your movie buying list?
Wreck-It Ralph will release on both 2D and 3D Blu-Ray (as well as DVD) on March 5th.  With the 3D edition, you will also get digital copy as well.
Other extras include a Disney Intermission: The Guide To Wreck-It Ralph, where host Chris Hardwick breaks down the video game references and other bonus features in the film; Bit by Bit, a making of as to how the game world was put together; deleted and alternate scenes; video game commercials for Fix It Felix Jr. and other games in the film; and the animated short Paperman.
I was provided an all expense paid trip to the Disney Animation Studios where I spent an entire day learning about Wreck-It-Ralph. All opinions listed are my own.