This post may contain affiliate links. Read my disclosure policy here.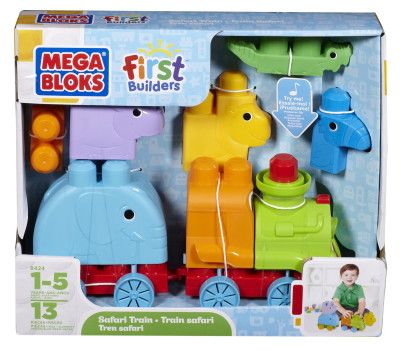 Do you have toddlers who like building? Any fans of Mega Bloks® out there? If so you, you'll be happy to hear that Mega Bloks® has recently released a new line-up of creative options for play with their First Builders™ collection. This new line-up is designed with ages one and up in mind and are fully compatible with the rest of the Mega Bloks® systems.
I was recently sent samples of two of the items in Mega Bloks® First Builders set: the Mega Bloks® Safari Train and Whirl 'n Twirl™ Race Car. When the package arrived my kids (ages 1, 4 and 6) were all atwitter with excitement. My middle child is a big train lover and so he was most excited to see the Safari Train set. My oldest is our resident animal lover and he was excited about the alligator block which is included with the train. Other animal blocks include: an elephant, hippo, lion and parrot. Also it should be duly noted (as it was quickly discovered by my children) that the train's features a whistle that gives a toot when you push down on the button. This is a very cute toy and properly geared for younger ages who are fascinated by trains and animals.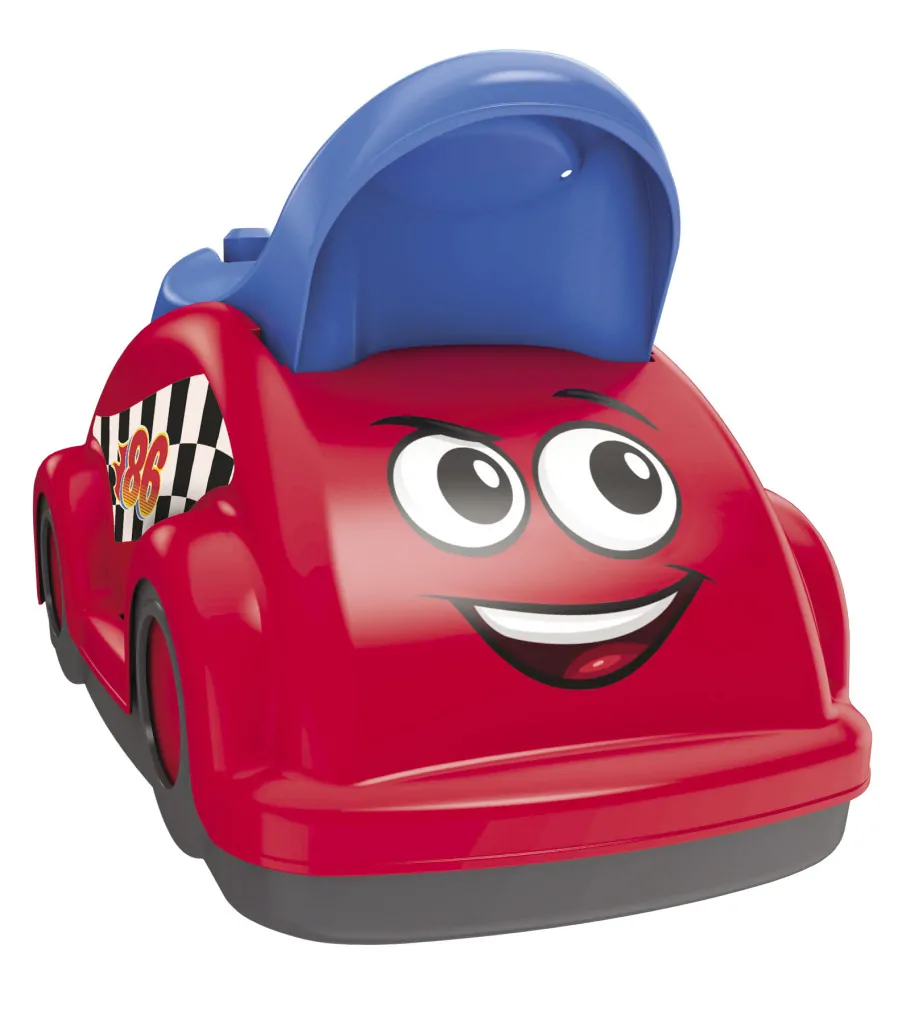 My one year old daughter was most excited by the Whirl 'n Twirl™ Race Car. She took possession of it immediately upon it's arrival. What makes this ride-on car so fantastic is that is features caster wheels which makes it incredibly easy to turn around on. It is extremely easy to maneuver and fun to ride on. In fact, it was so fun that my daughter, who normally loves her naps and is eager to take them (yeah. I know.) was distressed because she didn't want to get off her car and go to bed! (That makes the toy a winner in my book.) My only regret (if you can call it that) is that the car is not a little bit bigger. My children run on the tall side and even at one, I felt my daughter was a little bit too tall to fit on the car properly. There is no raised handle bar for her to hold on to (what there is to hold on to is lower and close to the seat) so that caused her some complications at first. However, she quickly conquered the vehicle and enjoys it immensely.
We have really had fun with the First Builders series and feel safe and happy in recommending them to others.

New toys are fun – and even better if won! We are very pleased to say that Mega Bloks® has offered up a prize package of the following items to one of our readers here at 5 Minutes for Mom. Just follow the instructions in the Rafflecopter below to win (U.S. residents only).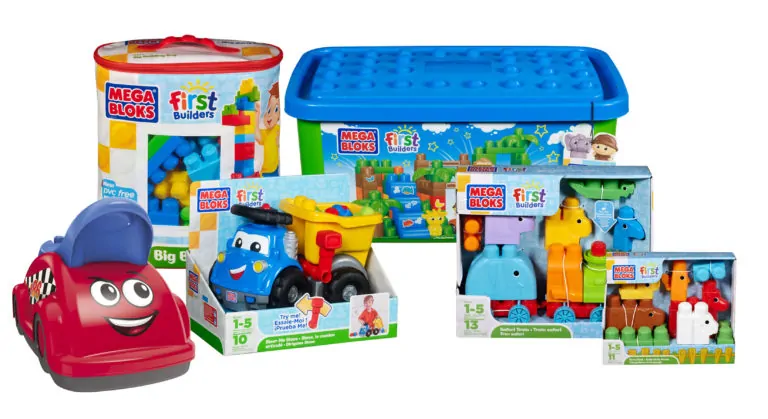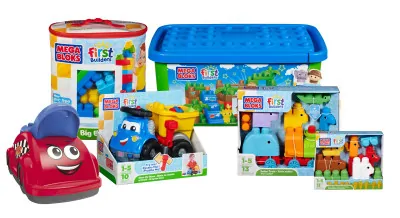 Enter to win the following items:
· Whirl 'n Twirl™ Race Car
· Safari Train
· Big Building Bag
· Safari Tub Town
· Farm Pals
· Steer-me Steve

That's a prize package worth $150 and plenty of playtime for the special little one(s) in your life!
Carrie blogs primarily about books at Reading to Know and 5 Minutes for Books. But her children don't mind talk of toys every now and again.