This post may contain affiliate links. Read my disclosure policy here.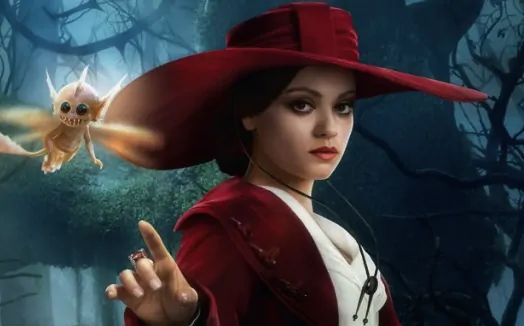 Have you ever been torn between making a decision? You know the right answer that you should choose, and yet the other answer seems just as enticing — and in the end because you cannot make a decision on either one you just don't decide. Theodora the Witch, played by Mila Kunis, is exactly in this predicament. She lives in the shadow of her evil sister Evanora, but finds Glinda's world enticing too.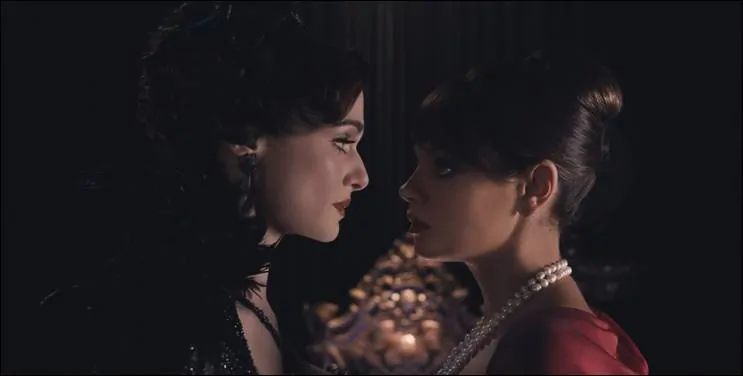 On screen, Mila seems very humble and sweet, almost as if she is the middle child, caught between good and evil, however when she enters the interview room, I am taken in by her laughter which clearly says the opposite. She is poised, confident, and beautiful — and immediately I am drawn in and waiting on pins and needles with excitement to start asking her questions.
Mila was shocked to find a room full of moms waiting to interview her. In fact, she said this was the first time she had ever done a non rated R movie. Oz the Great and Powerful was her very first family film, one she truly loved being a part of.
Because of this being her first family film, all of us moms were curious if she felt any difference in the audience than in her other films. She said, "The truth is oddly enough here's what I realized.  I thought the questions would be a little bit more demure–not from you guys, but from others, and they're not. They're just as obnoxious and awful as when you do an R rated film so I learned nothing changes.  You can do a movie for Disney or not.  People will still ask you inappropriate questions.  So in order to answer it, do I feel like there's a difference in promoting it?  Apparently not.  They still put you in a room with these people that apparently have no difference whether you're making a family driven show or otherwise.  But I do realize it's very sad to me.  This is the first film that I've done that's not R rated."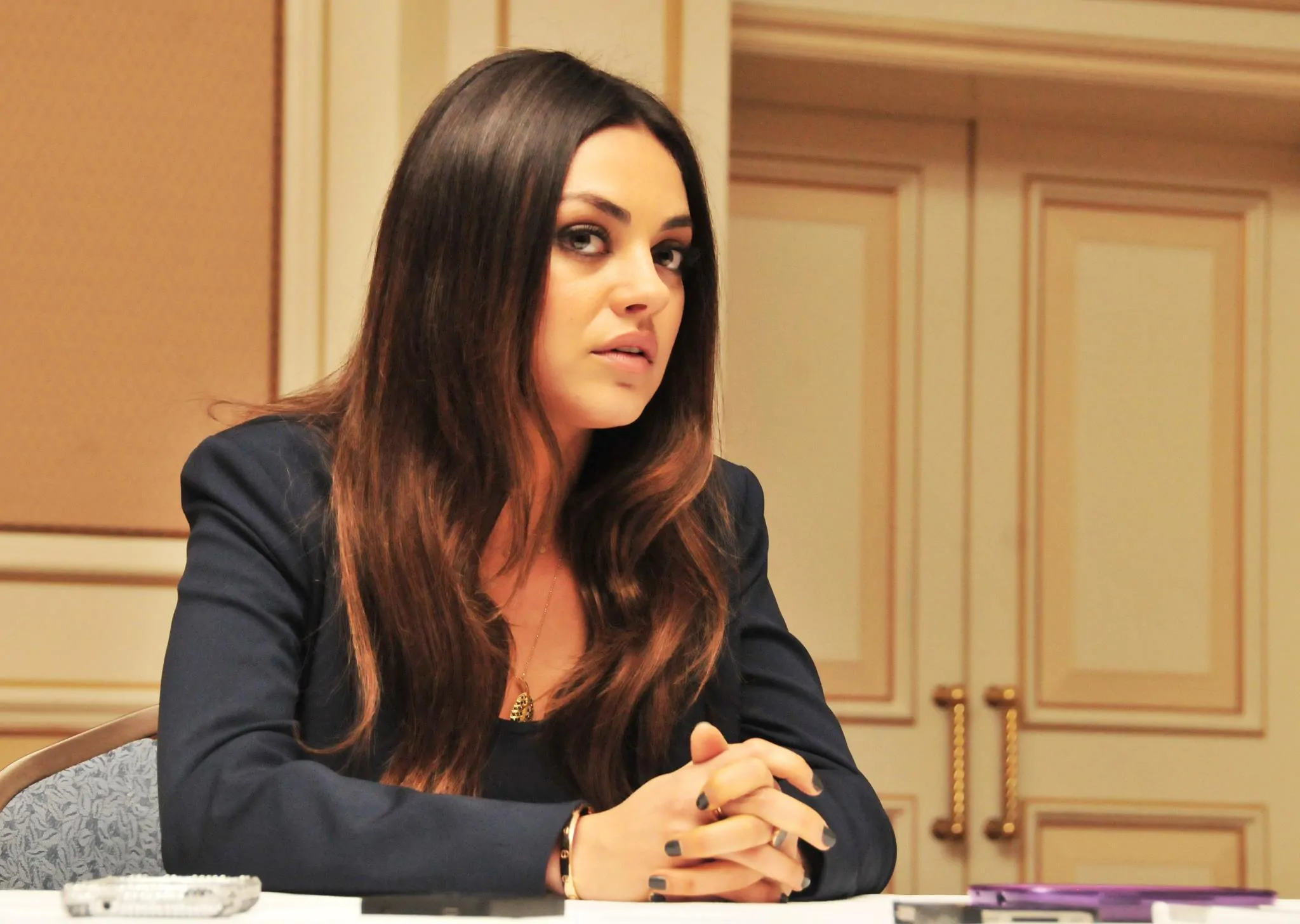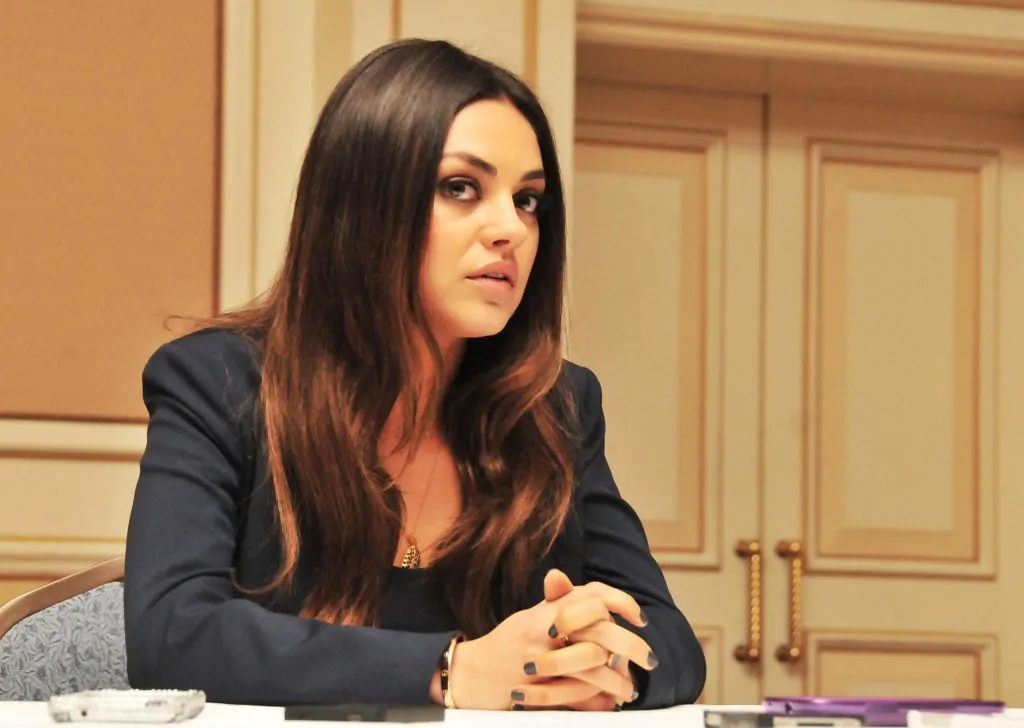 Photo Credit: Jeanne Sager from Insideoutmotherhood.com
With all the new Oz Disney merchandise available, Mila was excited to tell us about showing off her doll that she had just gotten two days ago. " I just got it two days ago. It's still in the box. I've shown it to everybody that walks into my house. It's not just a doll, it's a Disney doll.   I'm like "Hey you guys, have you seen this? Check this out!  See this."  We all laughed with her, because honestly –nothing is as good as a Disney doll, right?
Mila really enjoyed working with all the cast on Oz the Great and Powerful. She told us that this was the 8th film that her and James had worked on together. They are basically like a married couple — they are stuck together when it comes to acting. I think that is because the chemistry between the two of them on screen is simply amazing. You can see it when they look at each other and you feel it all during the movie.
Could it be true love between Theodora and Oscar Diggs?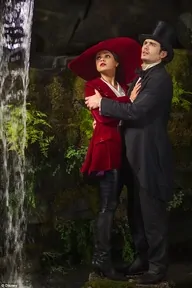 Like any woman who feels like she's falling in love, Theodora does her best to fight for Oscar and plead his case to her evil sister Evanora. Watch this new trailer and see for yourself why you will fall in love with Mila's character.
I really enjoyed talking to  Mila and getting to know her and the character that she plays. She really hopes the fans love her in this role. Will she do more family friendly movies? Only time and feedback from you the viewers will tell! Make plans to go see her on the big screen, along with all the other actors on March 8th!
"Like" OZ THE GREAT & POWERFUL on Facebook
"Follow" OZ THE GREAT & POWERFUL on Twitter
Visit the website OZ THE GREAT AND POWERFUL
OZ THE GREAT AND POWERFUL lands in theaters on March 8, 2013!
Disclosure: I received a trip to the Oz The Great and Powerful premiere to share my experiences with you.