This post may contain affiliate links. Read my disclosure policy here.
On Friday I was on Cloud 9. Some of my all time favorite celebrities were sharing 15 minutes of their very busy day with 25 mom bloggers so that we could pick their brain about the new Oz the Great and Powerful movie. Out of all the interviews we did, there were two that stood out to me– Michelle Williams and Zach Braff. Not because they were my favorite actors or actresses growing up. Not because they are popular. Not so I can say that I interviewed them.
These interviews were my favorite because as I sat and listened to them both talk, all I could think of is "Wow — Michelle is just a down to earth mom like me." (I'll tell you more about Zach's next week!)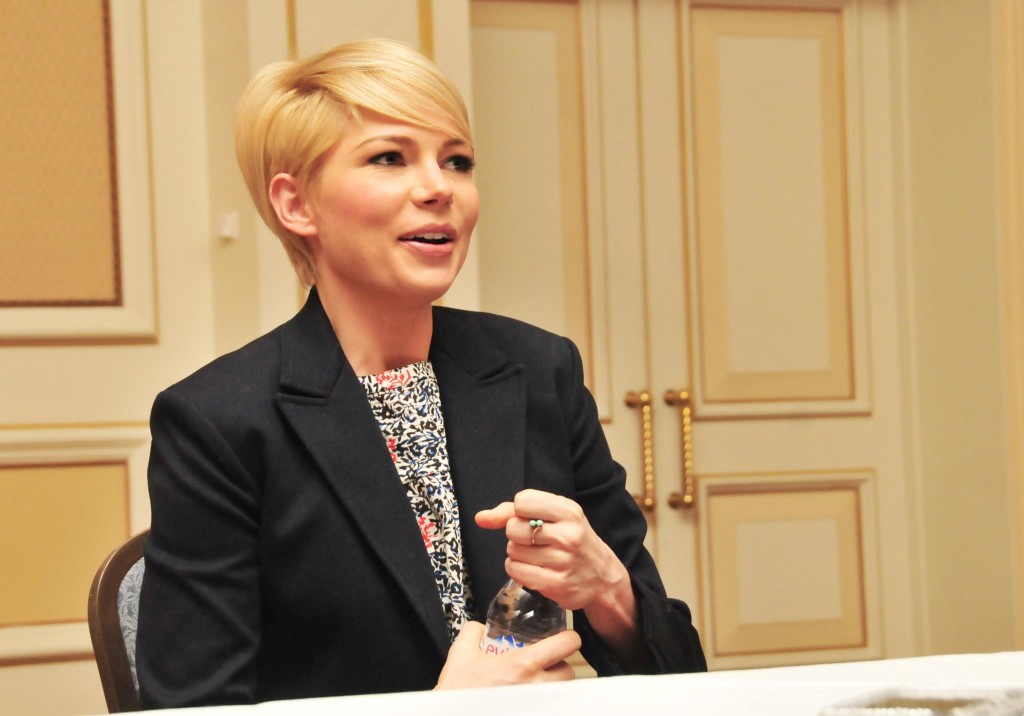 Photo credit: Jeanne Sager from InsideOut Motherhood
Michelle is the most absolute down to earth woman I have ever met. She is very quiet and reserved, and as I watched her walk in I was just overcome with the feeling that such a wonderful and graceful lady has just entered. She held herself with grace and humility and to me– that spoke more words than anything she could have said.
As she started chatting with us, I was completely swept away by how personable she was. She didn't act like she was above us because she was an actress — but she was interested in our lives as moms.
One of the mom bloggers asked her how she was preparing for all the young girls that would be flocking around her since her character was Glinda the good witch. Michelle laughed and replied, "All the little extra girls that are around the set would "ooh" and "ahh" everytime I walked out in full costume. They would smile and wave and it just dawned on me that I get to make little kids smile. Nothing in the world is greater than that — you know? Nothing in this world feels better so that is totally fine with me."
After that we began to talk about motherhood and how hard it is to balance both working and being a mom (whew! glad to know that we all struggle with that) and Michelle definitely hit it on the head when she called it an Olympian Undertaking. She said that as moms, we are the hardest on ourselves, especially when we have to divide our time between family and work. Something is always going to feel like we did not give our best, but we have to learn to be at peace with our decisions and not be so hard on ourselves.
We started laughing when Michelle started talking about her big epiphany of pre-washing dishes for the dishwasher. She stated — "Who wants to spend 15 minutes of their precious time doing just that? She realized that you can just stick them in the dishwasher and run it anyway. Time is too precious for her to have to spend prewashing dishes. I have to say that I totally agree with her.
One of the things that Michelle said is her tip and advice for us moms and something that she practices is that she buys back time anywhere she can. Someone once told her that people think you should spend your time making money, but really you should spend your money making time.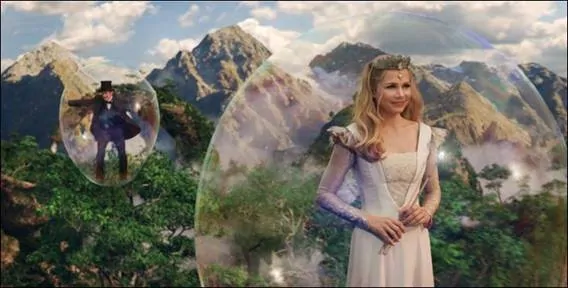 Michelle's character Glinda goes through some trials in the film, and Michelle said that Sam Raimi, the director shared some insight with her on how to make Glinda more relatable during the movie. For those of us who know Glinda from the original Wizard of Oz, we know that she is a good witch and is basically perfect with no troubles at all. Michelle took Sam's direction and really made Glinda be a character we can all relate to. ( I am not a film spoiler so if you want to know what I am talking about — you will just have to make plans to watch the movie at the theater on March 8th)
Michelle's character looks for the best in people and honestly, I think that is how I want to look at life as well. I want to see the best in people and be inspiring to others.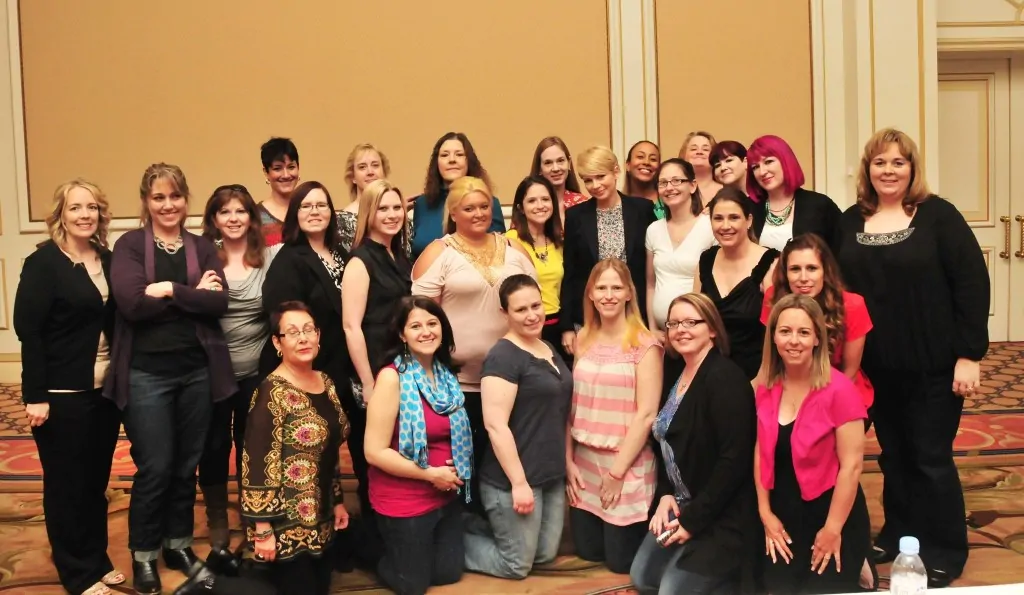 Photo credit: Jeanne Sager from InsideOut Motherhood
"Like" OZ THE GREAT & POWERFUL on Facebook: http://www.facebook.com/ozthegreatandpowerful
"Follow" OZ THE GREAT & POWERFUL on Twitter: https://twitter.com/disneyozmovie
Visit the website: http://www.disney.com/thewizard
OZ THE GREAT AND POWERFUL lands in theaters on March 8th!
I am being provided an all expenses paid trip by Disney for the #DisneyOzEvent Press Junket. All opinions listed are my own.