This post may contain affiliate links. Read my disclosure policy here.
One of the challenges of parenting a toddler is getting your child to eat healthy snacks. My son is three, and if it was up to him, he would live on cereal. While that's not the worst thing, it would be nice if there was another go-to snack that kids loved.
The good news is, there is!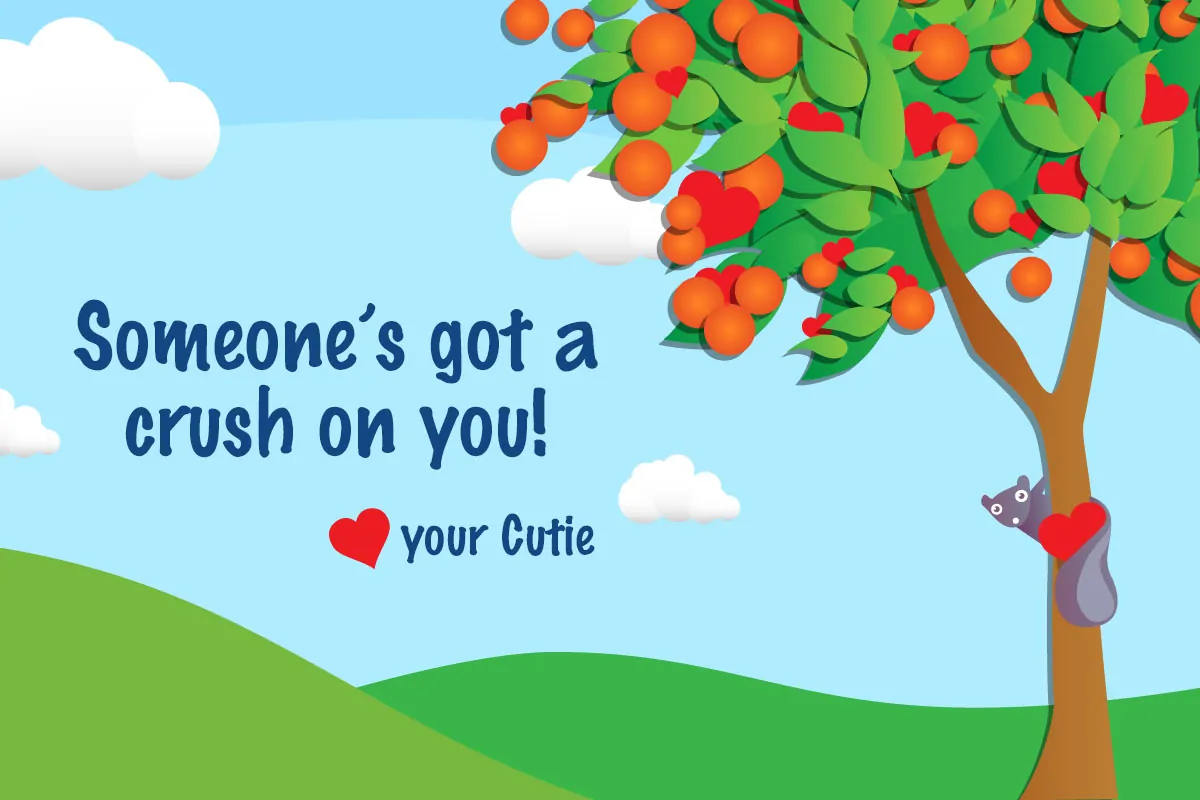 After seeing a very cute grocery store display of Cuties, I had to bring some home for my son to try. He loves them, which is perfect, because cuties are made for kids! Cuties are California mandarins, and they are the perfect snack food for little ones. Cuties are kid sized, very easy to peel, seedless, and have a wonderful sweet flavor. What's better than a delicious snack kids can fix for themselves? This tempting treat is the perfect child snack, and it's become an adult favorite in our house, too. Read more about them at Cutieskids.com.
Cuties are the perfect snack for play dates and preschool. I don't have to worry about preparing a treat every night, which makes getting out of the house a lot easier in the morning. His teachers love that he can peel them himself, and my son LOVES the sweet taste of these mandarins. They are sweet, portable, and just plain cute! We love them, and these adorable little snacks love you right back.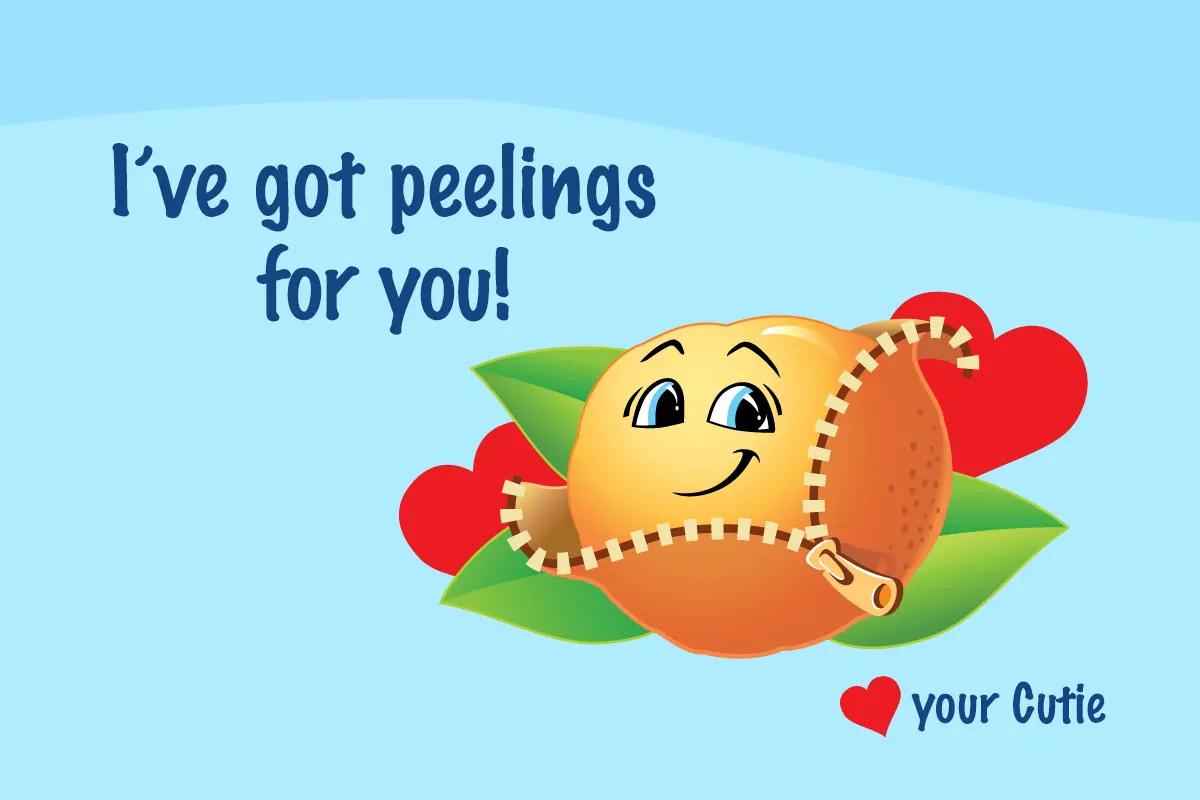 Valentine's Day is here and I can't think of a better gift than an adorable snack you are sure to love! Cuties is offering a gift basket filled with 4 free coupons (valid for a 5 lb box or 2-3 lb bag), a Cuties plush toy, a Vintage Cuties lunch box, Cuties sunglasses, and Cuties flavored chapstick.
Enter to win
Two lucky winners will receive these goodies valued at over $50. This would be a wonderful treat for new and long time Cuties fans alike.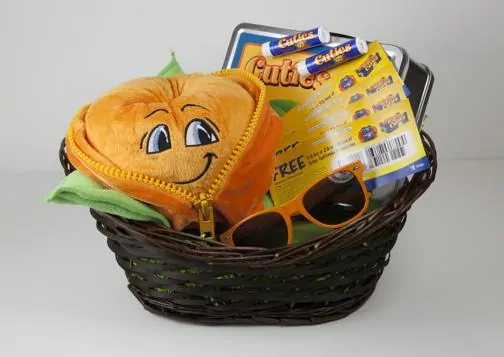 How adorable is that? You, (yes, YOU) might be one of the lucky winners! I know we would be thrilled to have this gift basket at our house. Cuties have become a staple at our household, and I know that if they aren't at yours, they will be soon!
Be sure to "like" the Cuties Facebook page and check out these adorable Cuties Valentine's cards. What better way to let your cutie know you love them than with a sweet treat?
Use the Rafflecopter form to enter this giveaway. New to Rafflecopter? Watch this 45-second video on how to enter!
a Rafflecopter giveaway
All this talk about Cuties has made me hungry, so I think I'll go eat one right now, while you head over to enter to win. Good luck and I'll see you there!