This post may contain affiliate links. Read my disclosure policy here.
I know it's cliche, but it's so true; a mom's job is never done.  It's 24/7.  Whether you're working or stay-at-home doesn't matter.  Even if your not with your kiddos all the time, your mind is running crazy with all of your mommy thoughts.  It's exhausting!  I know. This stay-at-home mama of 3 has been there. And I'm not ashamed to admit that anti-anxiety medication is just one tool that I use to manage it.
But another tool I've found helpful is simple positive thinking.  At New Years I resolved to take simple steps to "Be the Best Mom" I can be in 2013.  And in an effort to remind myself to stay positive, I made a list of what I love about being a mom.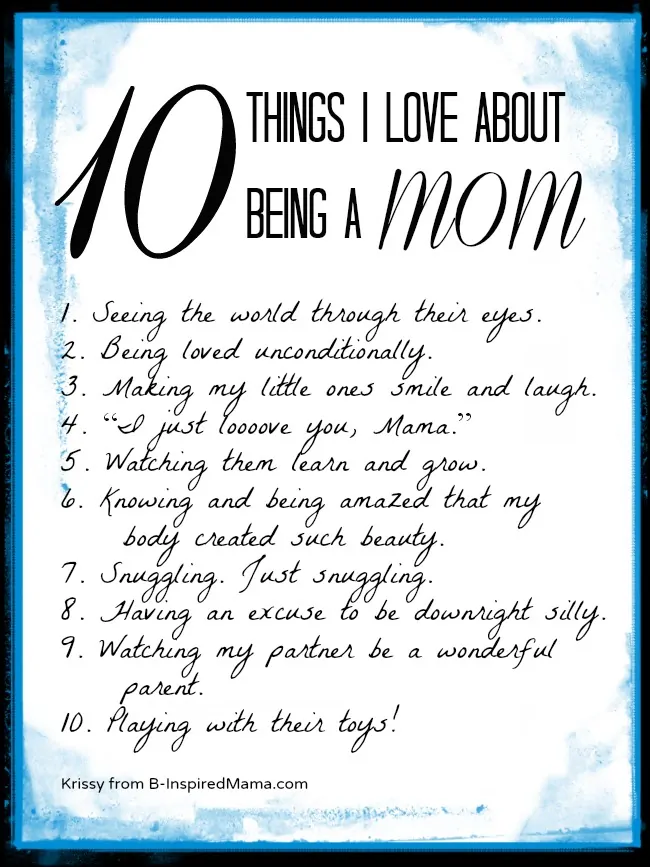 When my oldest two are fighting over toys, dinner's burning in the oven, the baby's teething, and this mama's had enough… I try to remember this list of mom joys.  This list that reminds me that it's all worth it in the end.
Another mom who finds joy in her everyday life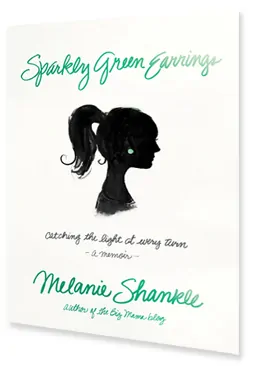 Melanie (aka Big Mama) from the Big Mama Blog has written her own memoir of the highs and lows of parenting.
About the book:
"There is really no better indicator you're a mother than acquiring the ability to catch throw-up in a plastic bag, disinfect your hands, and immediately ask your friend to pass the beef jerky as you put on another Taylor Swift song and act as if nothing has happened."
This is the type of insight Melanie Shankle offers in this quirky memoir of motherhood.
Written in the familiar, stream-of-consciousness style of her blog, Big Mama, Sparkly Green Earrings is a heartwarming and hilarious look at motherhood from someone who is still trying to figure it all out. Filled with personal stories—from the decision to become a mother to the heartbreak of miscarriage and ultimately, to the joy of raising a baby and living to tell about it—Sparkly Green Earrings will make you feel like you're sitting across the table from your best friend. A must-read for anyone who's ever had a child or even thought about it.
Order a copy of Melanie's book today.
Watch this video to learn more:
What is your favorite thing about being a mom?
This is part of a promotional campaign with Tyndale Publishers for Sparkly Green Earrings. All opinions listed are our own.
Krissy is a former art teacher turned full time mama of 3. She blogs at B-InspiredMama.com to connect moms with kids crafts, easy recipes, learning fun, and creative parenting tips.