This post may contain affiliate links. Read my disclosure policy here.
May 3rd cannot get here quick enough! I have loved Iron Man since the very first movie. I have seen the Avengers, Iron Man, Iron Man 2, and now on my list of "must see movies" this summer is of course Iron Man 3! Check out the newest poster image.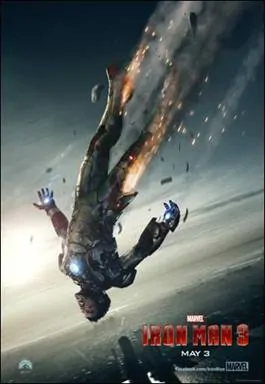 Are you going to see it when it hits the theaters?
To get your excitement up, here is a short teaser to this Sunday's trailer premiere.
"Like" IRON MAN 3 on Facebook: www.facebook.com/ironman
"Follow" IRON MAN 3 on Twitter: @Iron_Man
Visit the website: http://marvel.com/ironman3
IRON MAN 3 releases in theaters on May 3rd!