This post may contain affiliate links. Read my disclosure policy here.
If you are looking for a little inspiration, Grammy nominated artist Jeremy Camp has it for you. The title track single from his upcoming album Reckless is beautiful and inspirational. Camp will release his new album Reckless on February 12th. Reckless, the title track single, is already climbing the radio charts at AC, Hot AC and National Christian Audience chart.
Praising God, Camp sings, "The promise of your word is all I need. I want to be Reckless.  I will lose my life and just let go. Because I know this world is not my home. With fearless faith I won't be moved, unshakable inside your truth."  Jeremy Camp sings passionately about his love for God and his faith.  
Reckless is Camp's inspiring testament to his faith. This song will surely motivate you to think about your faith, your life and what you love recklessly.  The Lord, your children, your family – it doesn't matter.  Camp's music makes you feel and think deeply.  You can't help but be inspired listening to Jeremy Camp.
You can see the lyrics and hear Jeremy Camp sing Reckless on You Tube.
You can purchase Reckless on Google Play and on iTunes.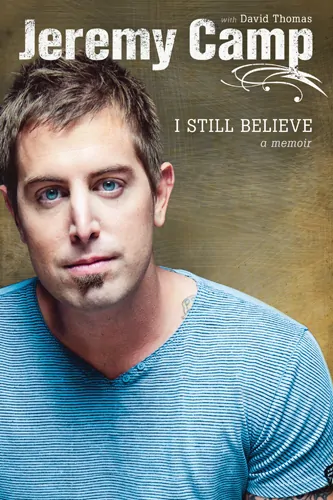 If you like Jeremy Camp's music, you are also going to love his book! I Still Believe is Jeremy Camp's candid memoir. I Still Believe tells the story behind the powerful lyrics in Camp's music.  Jeremy Camp's story isn't your usual one. From a difficult childhood, to his rebellious teenage years to his "spiritual awakening" in bible college, Camp's story unfolds in a way that makes you feel you are on the journey with him.  When he tragically loses his young first wife to cancer, your heart breaks for Camp as he struggles with his faith as he grieves.
Some of Camp's most powerful music came as a result of this heartbreak.  You will be thrilled for Camp when he finds his way to love again with his second wife, Adrienne. As author Karen Kingsbury says in the forward to I Still Believe, "We have choices when life hits us with tragedy or despair, crisis or loss. That's the message of Jeremy Camp's books, and it's the reason you will find hope and healing by journeying through the pages of this story."
You will love Jeremy Camp, and his powerful memoir.
To see a review of I Still Believe, visit goodreads.
You can purchase I Still Believe online at Barnes and Noble or Amazon.
Enter to Win
One reader is going to get the chance to win a copy of his new CD and the book! Use the Rafflecopter form to enter this giveaway. New to Rafflecopter? Watch this 45-second video on how to enter!