This post may contain affiliate links. Read my disclosure policy here.
I grew up eating pretty basic home cooked food. The only foods made in our kitchen that could even remotely be considered "ethnic" foods were spaghetti and enchiladas. It wasn't until I moved out on my own that I started trying to broaden my horizons when it came to what I would eat.
Because of my limited experiences with ethnic fare, my boys don't always get exposed to cuisines of other countries either.  I've tried to teach them to have an open mind about different foods and they will actually eat things that I refuse to eat (like sushi!).  But even with all of my efforts, there are still many types of flavors we have not tried, like Indian, Thai or Mediterranean.  That all changed this week though as my family was able to bring world cuisine home with Saffron Road Simmer Sauces.
Saffron Road Simmer Sauces are part of a whole line of Saffron Road products were created out of founder Adnan Durrani's desire to create food that unites people and cultures and at the same time to restore the sacredness of food and ethical consumerism.
There are four simmer sauces available: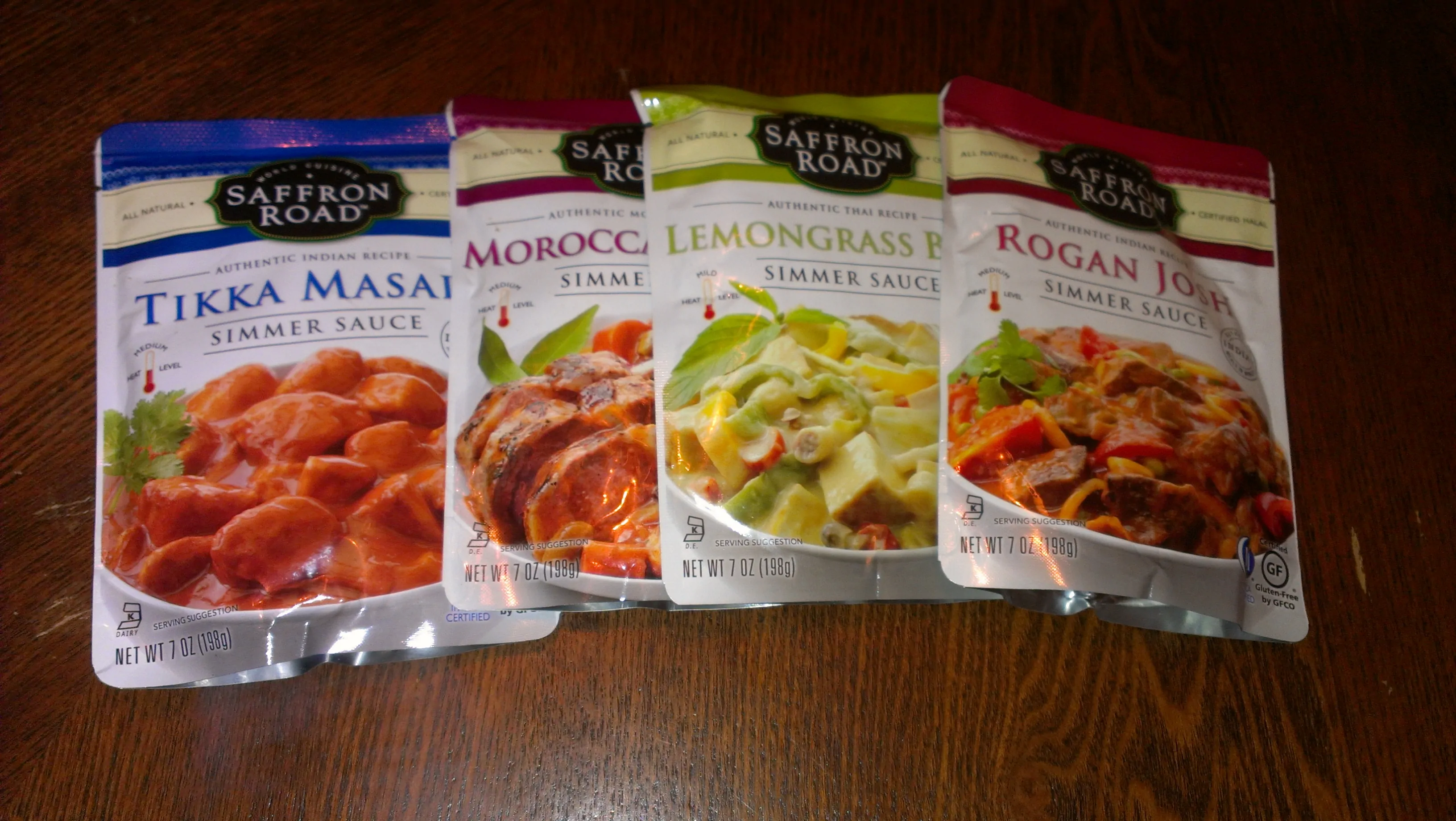 Tikka Masala (Indian Recipe)
Moroccan Tagine (Moraccan Recipe)
Lemongrass Basil (Thai Recipe)
Rogan Josh (Indian Recipe)
Being a little worried about the heat factor of the spices in the other three sauces, we decided to try the Lemongrass Basil sauce first.  I cooked it with chicken breasts and had a little trouble in the beginning because I did not follow the directions accurately.  I added the sauce too soon and it ended up separating, so it took me some time to get it to emulsify and become "saucy" again. It's supposed to be more "creamy" than it looks in the picture.
Once I kind of got it pulled back together, I served the simmered chicken breasts over rice. Next time I'll add lots of veggies to the mix.  I was a little disappointed with the Lemongrass Basil sauce and the boys didn't like it at all. It was too tangy for me and I usually like tangy and tart.  All of the sauces have very strong flavor profiles, but this one was just too overpowering to be be enjoyable.  Again, maybe it would be better with some other ingredients mixed in to help balance the flavors. After all, we aren't necessarily used to strong flavor profiles in our regular meal rotations. I did think it smelled wonderful while it was cooking though – herbaceous and spicy aromas wafted around my kitchen for a while after dinner was over.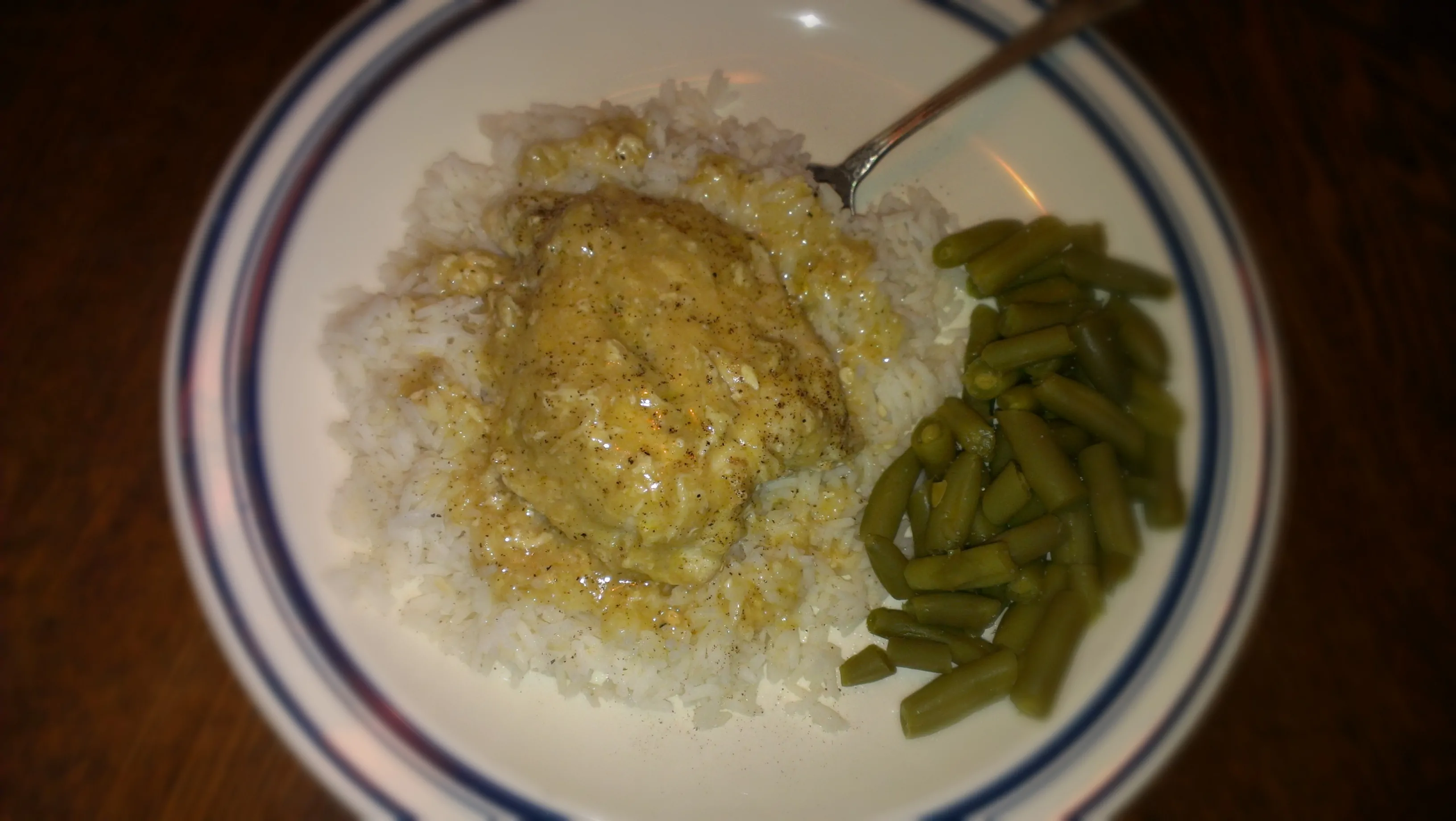 After the first sauce experiment, the boys were a little less enthusiastic about trying another sauce the next night. I opted for the Rogan Josh pouch. You could literally smell the different spices the minute the fiery colored red sauce hit the pan. I combined it with chicken, carrots and green peppers, it was actually quite delicious!  It definitely has some spicy heat, but it wasn't overbearing or intolerable (this coming from a person who does not have a high tolerance for "hot" stuff.  I tend toward the mild when it comes to spicy heat in my food.  I would consider this more toward the mild side than the medium on the heat scale).  I think next time I might throw some potato chunks or chick peas in with the meat and other vegetables to round it out and make it a more filling meal for my husband and growing boys. I'm sure this sauce would be really good with beef too.  And vegetarians could forgo the meat altogether and use all kinds of veggies, with tofu, eggplant or potatoes thrown in to give it more protein and substance.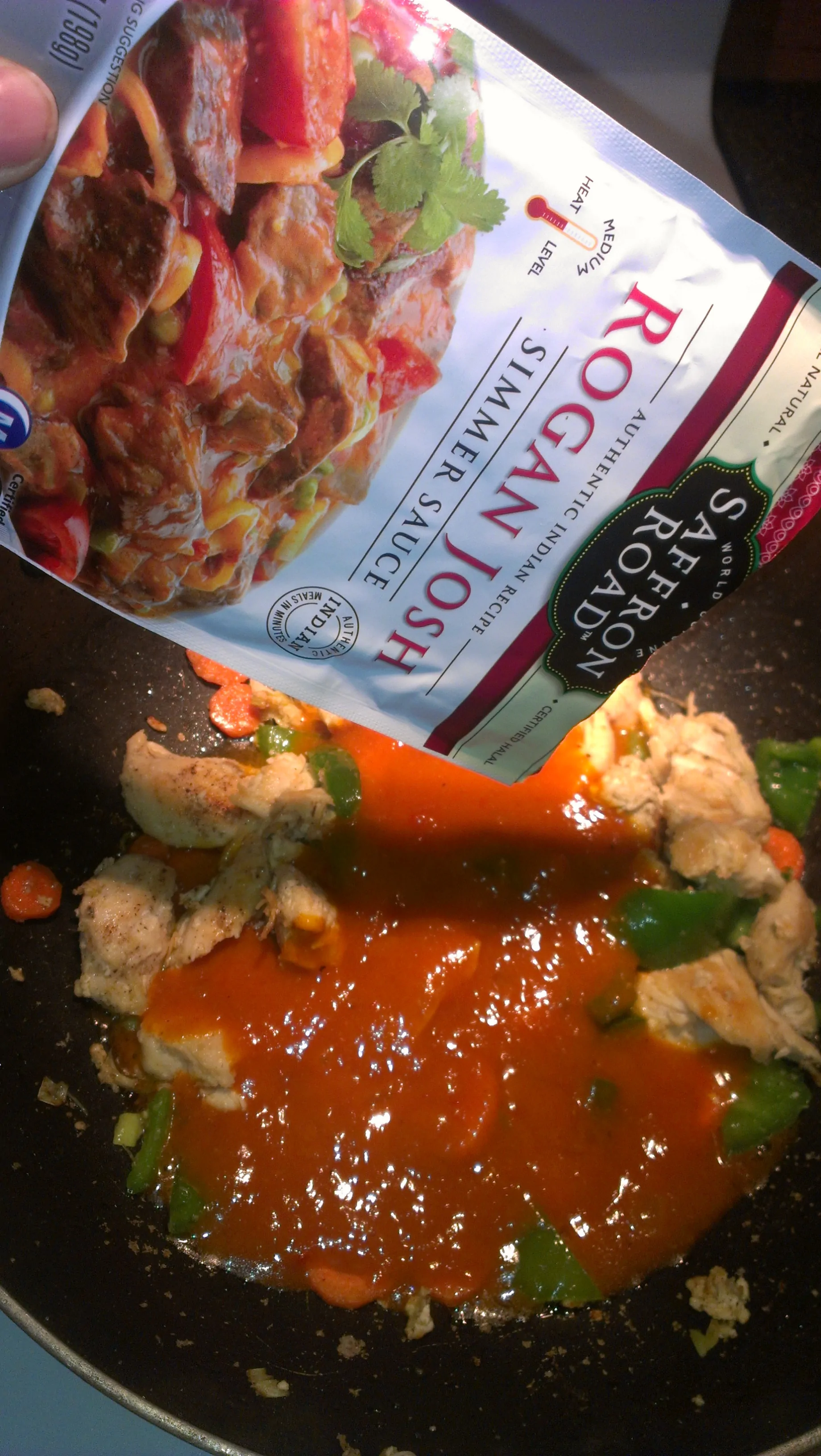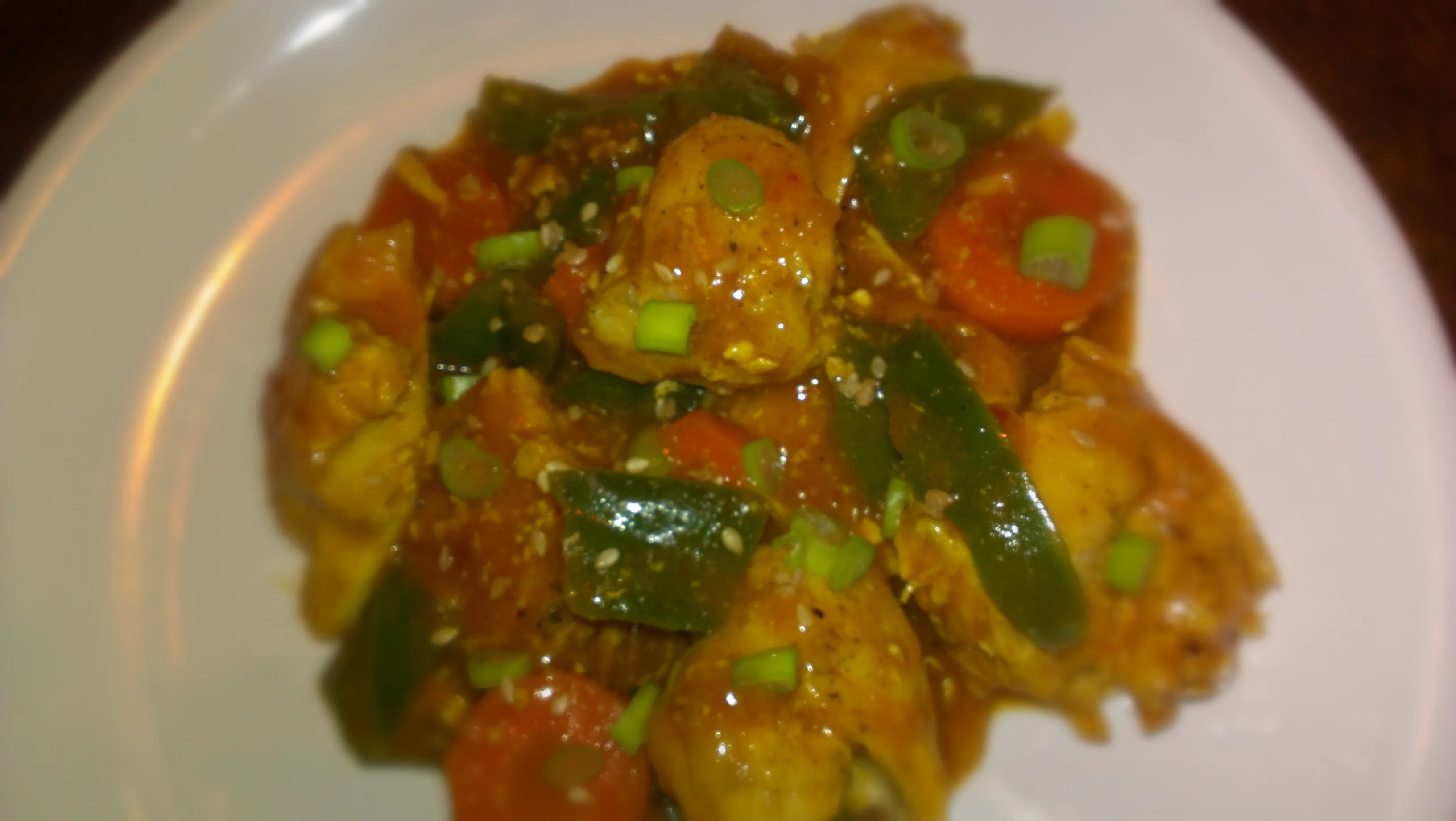 So while not every Saffron Simmer Sauce was a hit with our family, we were excited to find some new flavors to add to our menu and the boys feel like they are branching out more and more as far as food goes.  We had a wonderful opportunity to talk about different countries and cultures while we tasted new foods from around the globe.
Whether you are new to ethnic foods or a long time world cuisine consumer, Saffron Simmer Sauces are a quick and easy way add Indian, Moroccan or Thai recipes to your meal rotations. The premade sauces mean no guess work with seasonings or spices and no unhealthy ingredients for your family.
The sauce pouches are economical too. Saffron Road Simmer Sauces can be found at several different grocery stores for around $3.29 each, which is a lot less expensive than a night out!
Check out their website to see the entire Saffron Road product line and to find purchase locations in your neighborhood.
Enter to win
Enter to win a Saffron Road Simmer Sauces prize pack! Use the Rafflecopter form to enter this giveaway. New to Rafflecopter? Watch this 45-second video on how to enter!
a Rafflecopter giveaway


Disclosure:  I was compensated and received complimentary product in order to facilitate this review for Saffron Road Simmer Sauces. The views expressed in this post are my own.