This post may contain affiliate links. Read my disclosure policy here.
Are you looking for some delicious holiday gifts? Take a look at some of the mouth-watering possibilities.
Harvard Sweet Boutique is a gourmet all-natural dessert company that offers everything you need for sweet treats and tasty gifts. Featuring handmade sweets and treats for any occasion, Harvard Sweet Boutique features artisan brownies, decadent cookies and melt in your mouth toffee.
Featuring low carbohydrate and gluten free sweets, Harvard Sweet Boutique has something for everyone, even those with dietary restrictions. With darling packaging for every occasion, you'll want to return to this site again and again for your gift giving needs.
These cookies and brownies have the best taste of any gourmet baked goods I have ever tried. Is your mouth watering yet?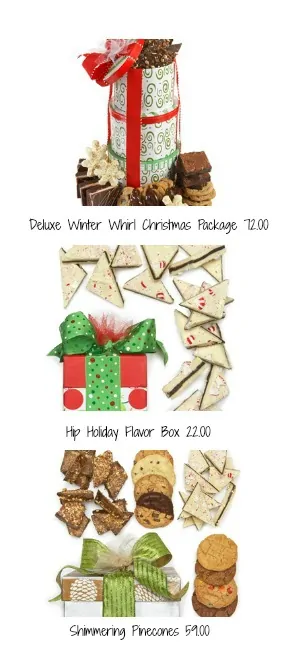 Do you have a special occasion coming up?  Maybe you have family in another state.  What better way to remember them on a special occasion than with a themed goodie package from Harvard Sweet Boutique?
Take a look at some of the Harvard Sweet Boutique birthday themed gifts.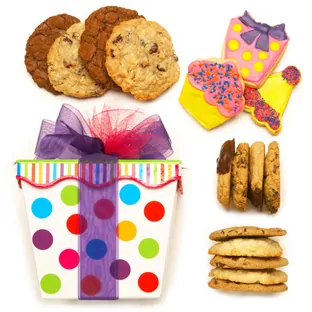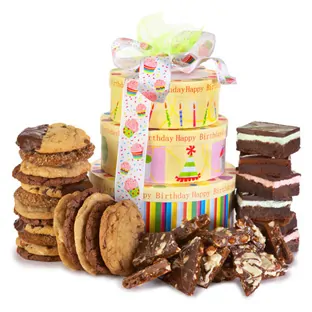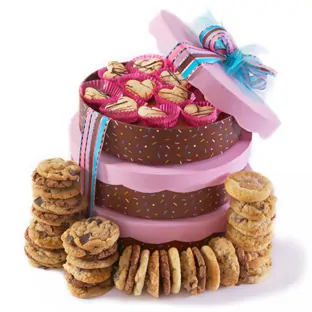 Birthday Party 38.00      Birthday Party Tower 70.00     Celebration Package 58.00
For the gift that keeps on giving try Harvard Sweet Boutique's monthly Sweet Treat Club.  You can send sweets to that special someone every month.  With the option for at three, six or twelve month subscription, you can thrill them for months at a time!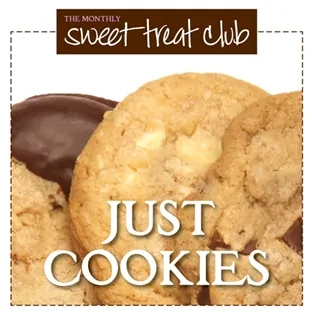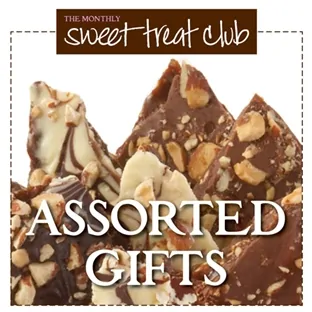 For just $20.00 a month (plus shipping and handling) you can choose from Just Brownies, Just Cookies or Assorted Gifts.  What better way to tell someone you love them each and every month than sending them Harvard Sweet Boutiques Sweet Treat of the Month Club.
Harvard Sweet Boutique is now offering five dollar flat rate ground shipping, for the holidays and beyond.  At that price, send some to yourself as well as everyone on your gift list.
You can find Harvard Sweet Boutique on Facebook, Twitter or visit their new retail location at 25 South Street if you're near Hudson, Massachusetts.