This post may contain affiliate links. Read my disclosure policy here.
The Holiday lights may be all aglow, but my skin? Not so much!
It's a problem I face every winter. Almost like clockwork, I can feel and see my face getting more and more blah starting in November. Which means it's time to switch up my skin routine!
Typically I would just switch up the moisturizer I was using and maybe do something a little different with my makeup, but this year I am hoping to make a change at the foundation. Actually help my skin. Then I learned about Actifirm.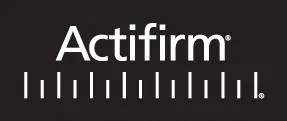 Actifirm is an innovative line of natural skin products that are "custom formulated to enhance the skin's ability to restore itself to a natural state of beauty." Sounds good, but does it actually work? I'm about to find out!
This winter I am using the Discovery Kit from Actifirm. It is a "starter" kit that includes four basic pieces to get you started at home — cleanser, exfoliator, nourishing serum, and hydrating moisturizer.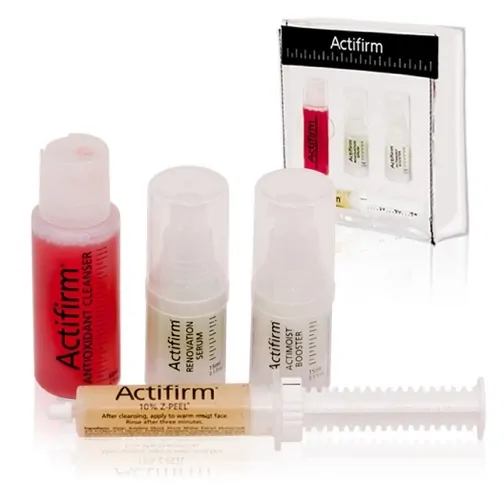 The kit, when used together with the Actifirm 10% Z Peel, is said to "give (skin) a brighter and smoother appearance". That's exactly what I'm needing during these winter months! It is also ideal for the first-time Actifirm user who might not quite know what skin care regimen they are ready for (also me).
So far, I am loving how easy the products are to use! No special tools or instructions. Just simple "apply and rinse" methods. Perfect for a busy mom! From start to finish, the entire process using the Discovery Kit products takes me less than five minutes. Five minutes and I am getting my own at-home facial!
I also love that Actifirm products use natural, environmentally friendly ingredients and are gentle enough for daily use.  Again, I love things that are simple and straightforward!

After a few days of use, my skin already feels smoother and softer. I'm excited to see how my skin continues to improve over the next few weeks!! I am also excited to pick up a few other Actifirm products to try as a little Merry Christmas to ME! gift!!!
You can find this Actifirm starter kit, other kits and skin care products right at Actifirm.com. Also, if you have any questions about their products or want to hear testimonials from actual users, check them out on Facebook or Twitter! Don't forget to check out the deals they offer though December, as these can make great gifts and stocking stuffers for the Holidays!
I'm curious to hear about your Winter skin care regimen! Do you change things up once the cold weather blows in?
Enter to Win
If you want to change up your Winter skin care routine, then take a minute and enter to win one of THREE Actifirm Starter Kits (valued at approximately $50 each). Use the Rafflecopter form to enter this giveaway. New to Rafflecopter? Watch this 45-second video on how to enter!
a Rafflecopter giveaway
I was provided a Starter Kit from Actifirm to help me bring you this review. All opinions stated here are my own. Blogging at StaceySays.com about life as a mother to 3 young kids, Stacey dreams big through her life list and is currently shopping two of her children's books to publishers.