This post may contain affiliate links. Read my disclosure policy here.
One of the responsibilities I take most seriously as a wife and mom is feeding my family well. I take it seriously, but that doesn't mean that I feel like I'm doing my very best. There's a lot to balance as I try to create budget-conscious and healthy meals with some variety. Melissa d'Arabian comes to the rescue with her Ten Dollar Dinners cookbook, which offers "140 Recipes and Tips to Elevate Simple, Fresh, Meals Any Night of the Week."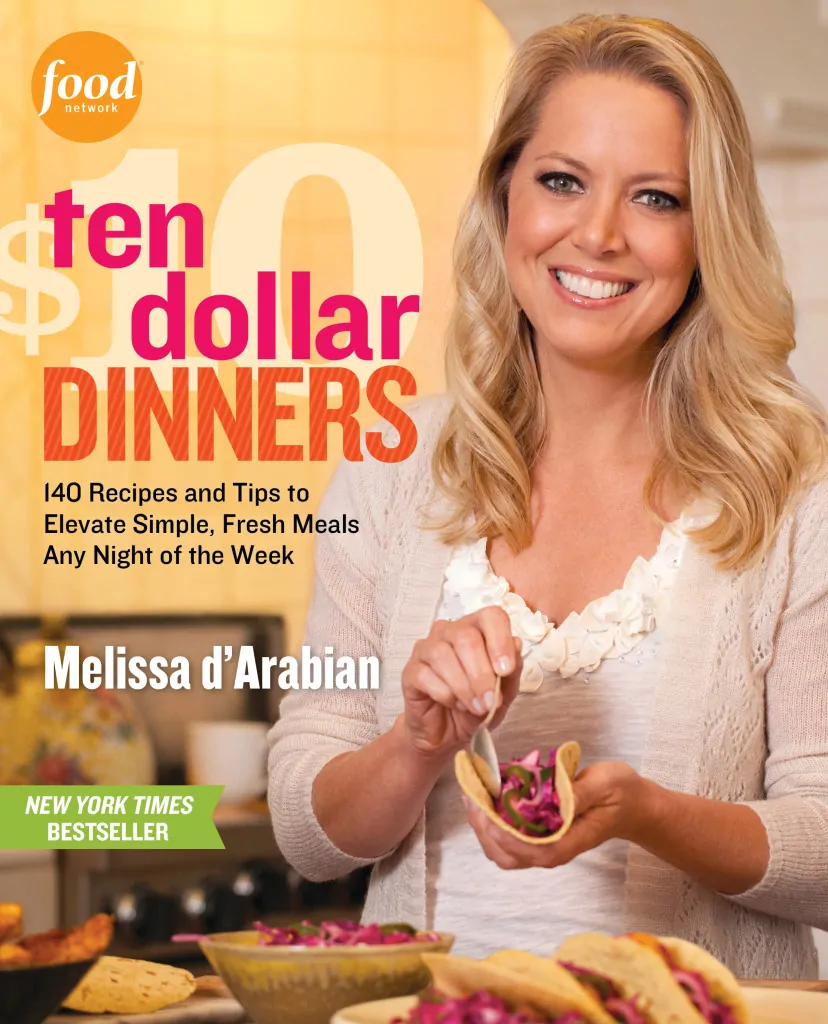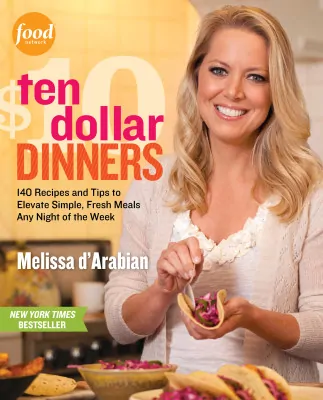 This is the kind of cookbook that is a joy to read, with its bright photos and chatty, informative feel. It would make a great holiday gift for a relative, or teacher or friend. You could sweeten the gift by including a gift card to their favorite grocery store for even more budget appeal!
Melissa gives interesting bits of info about how she was inspired for a particular recipe, or her own family's responses. There are also tips throughout the book that cover topics such as "Buy big now, save big later." We all know that it's cost-effective to stock up when meat goes on sale, but it ends up feeling like it's more trouble than it's worth when it comes time to use it. However, Melissa helps you by explaining exactly how to break up and save those ingredients for easy meal prep later.
These recipes are somewhat gourmet, but family and budget friendly at the same time. The recipes I've tried made for a nice change for us, were easy to follow and delicious. They were
Crispy Chicken a l'Orange, page 141
Four Step Chicken (with many variations), page 141
Kielbasa and Black-eyed Peas, page 177
I can't wait to try out the
Salmon Cakes, page 127
Lemon-Thyme Meatballs, page 190
Fried Brown Rice and Eggs with Garlicky Soy Vinaigrette, page 331
Does that sound good to you?
One of you (US and Canadian shipping addresses) can win a SIGNED copy of Ten Dollar Dinners. Use the Rafflecopter form to enter this giveaway starting with leaving a comment answering "Are simple meals or cost-effective meals more important to you?"
New to Rafflecopter? Watch this 45-second video on how to enter!
Melissa's a great social media sharer, so get more tips and tricks by following Melissa on Facebook and Twitter (@MelissadArabian) or visiting www.melissadarabian.net.