This post may contain affiliate links. Read my disclosure policy here.
There's nothing like the scent of baking gingerbread to put me in the Christmas spirit. If you want to get in the holiday mood, whip up a batch of these Gingerbread Cupcakes with Cinnamon Ginger Frosting.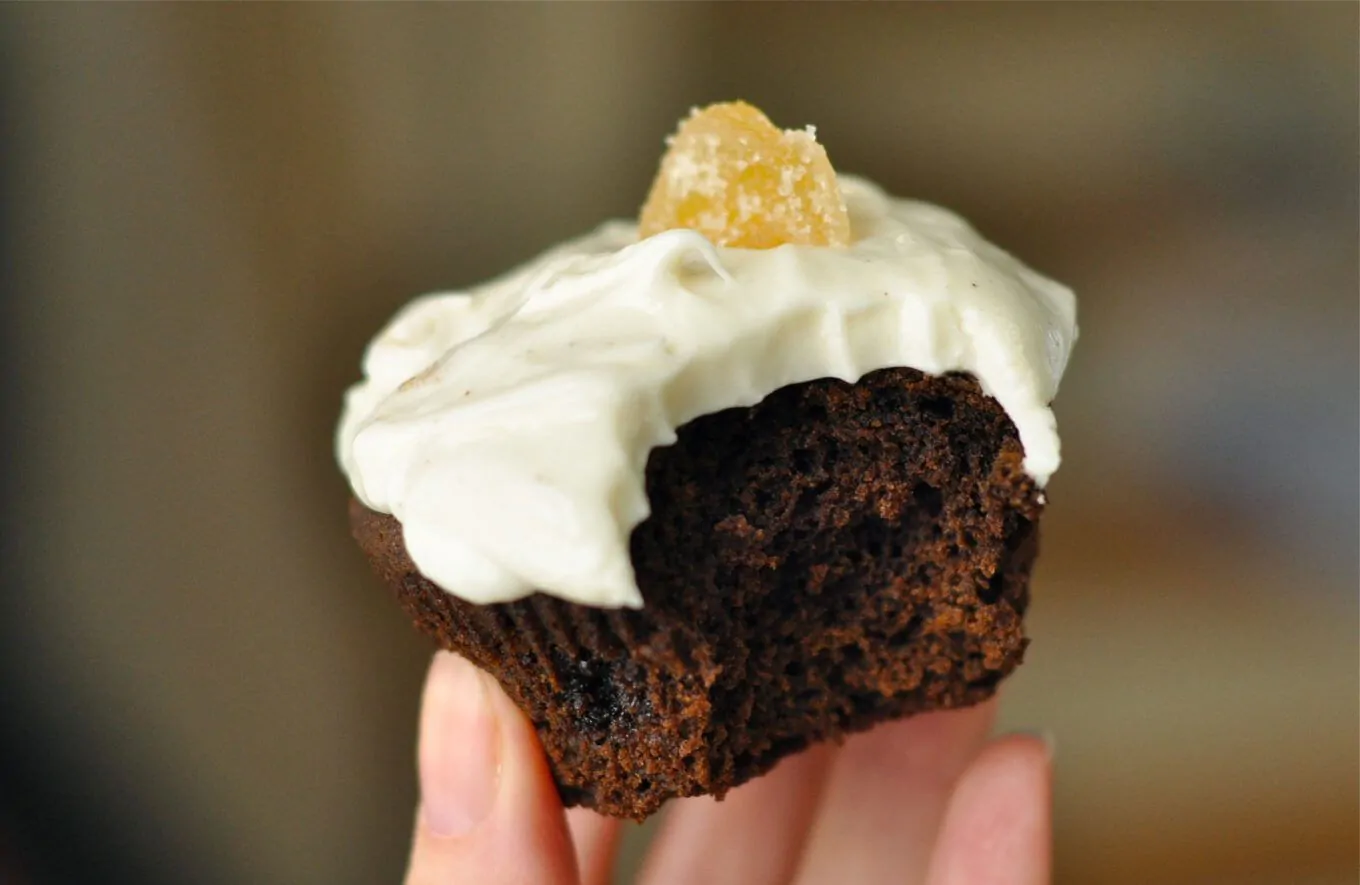 It took me all of a minute to decide to bake these Gingerbread Cupcakes I stumbled upon as I was perusing a catalog.
And what a good decision that was. Not only did I already have all the ingredients in my pantry, but I whipped the batter together and had those tasty cakes baking in the oven before all of my children left for school. The aroma prompted me to lock into Pandora's Christmas station, and as I hummed along to "It's Beginning to Look A Lot Like Christmas," it started to snow. For real.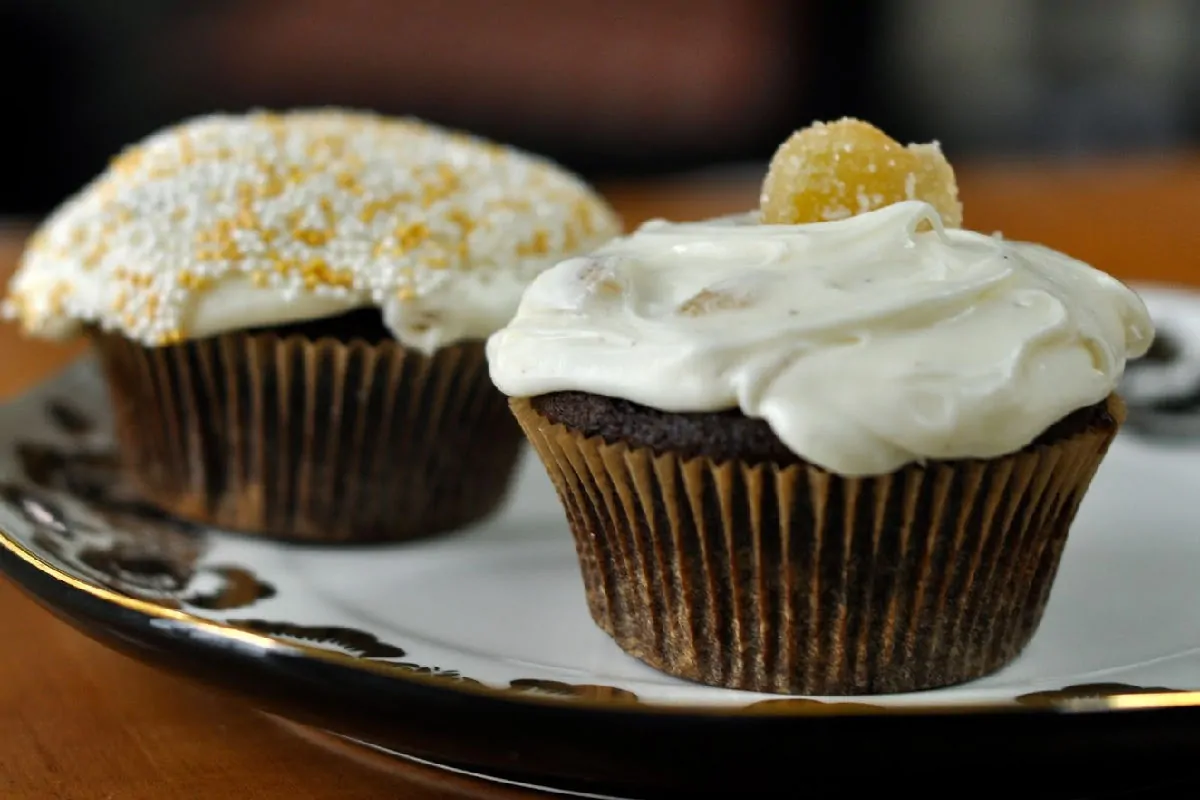 Now I'm not saying that if you make this recipe, all of the sudden your world will be transformed into a jolly winter wonderland. But if you've ever experienced the joy of Christmas baking while the snow silently falls outside, one whiff of these will take you right back to that time…even if just for a moment. And when you're jolted back to reality, at least something sweet will be waiting.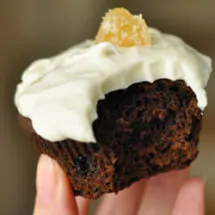 Ingredients
1 3/4 cups unbleached all-purpose flour
1 teaspoon baking soda
2 teaspoons ground cinnamon
2 teaspoons ground ginger
1/4 teaspoon ground cloves
1/4 teaspoon ground nutmeg
1/4 teaspoon salt
1/2 cup 8 tablespoons unsalted butter, melted and cooled
1/2 cup packed dark brown sugar
1/2 cup molasses
1 large egg
1/2 cup water
6 tablespoons unsalted butter at room temperature
8- ounce package cream cheese softened
4 cups 1-pound box confectioners' sugar
3/4 teaspoon ground cinnamon
2 tablespoons chopped crystalized ginger
if needed 1 to 2 tablespoons milk, enough to make a spreadable frosting
Instructions
Preheat the oven to 350°F. Insert cupcake liners into cupcake tin.

Combine the flour, baking soda, cinnamon, ginger, cloves, nutmeg and salt. Set aside.

Whisk together the melted butter, brown sugar, molasses and egg.

Add 1/4 cup of the water, then half the dry mixture, and stir. Add the remaining water and dry mixture, stirring until thoroughly combined.

Spoon the batter into the prepared cups.

Bake the cupcakes for 18 minutes, or until a toothpick inserted in the center of one comes out clean. Remove the cupcakes from the oven, and transfer them to a rack to cool for 30 minutes.

For the frosting: Beat together the butter and cream cheese until light and fluffy.

Add the sugar and cinnamon, beating well. Add the ginger and mix well.

If necessary, add the milk a little at a time, until the frosting is spreadable.

Spread frosting on cooled cupcakes and decorate.

Makes 12 cupcakes.
Notes
Check the cupcakes after 15 minutes so they don't overbake and dry out.
Use any decorations for the top, including decorative sugars or small pieces of crystalized ginger.