This post may contain affiliate links. Read my disclosure policy here.
My kids love telling me what they want to be when they grow-up. It is almost a daily conversation in our house. Granted, their career aspirations change almost daily as well. Regardless, my response is, "Of course, sweetie. You can be anything you want."
Now, with "ABC What I Can Be" we can continue to explore the future as we travel through the alphabet!

This creative new book from I See Me! Personalized Children's Books uses your child's name (and other information) to take them on an adventure from being an astronaut or an ice hockey player to Orthodontist or zoo keeper!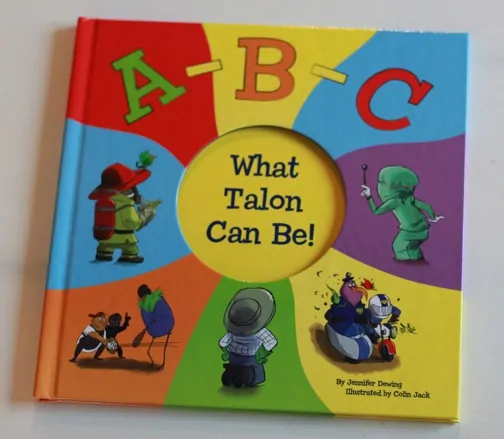 Not only are the illustrations and story adorable, but I loved how cleverly they add your child's name into the story! For example, see how they place your child's name on the door of the veterinary clinic? Cute!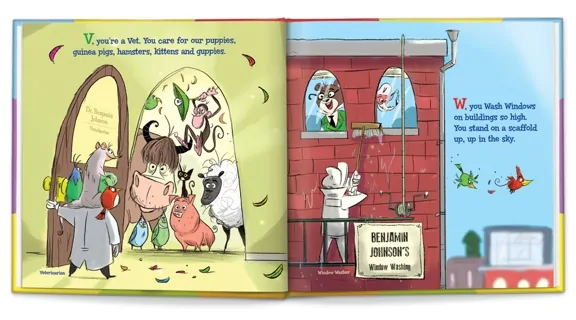 Each page throughout the book features your child, whether their name is on a jersey, sign, spaceship, or diploma. And each page is decorated in humorous scenes and characters that will draw your child into the story!
Of course I love that, as we go through the story, we are also revisiting the alphabet in a new and fun way! Especially when that way is shared between a brother and sister!!! Big sister Abbi LOVES reading ABC What I Can Be to her little brother!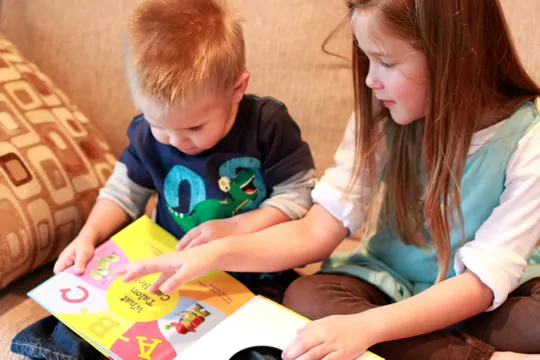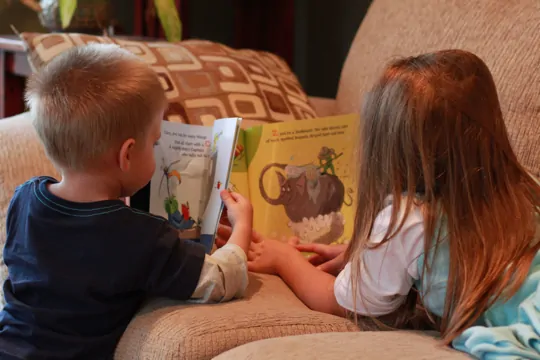 I See Me has an entire line of personalized children's books, ranging from stories about fairies and pirates to special holidays. They even have a personalized book about becoming a new big sister or brother! The Super, Incredible Big Sister (Big Brother) books would make an adorable gift for any little girl or boy who will be welcoming home a new brother or sister soon!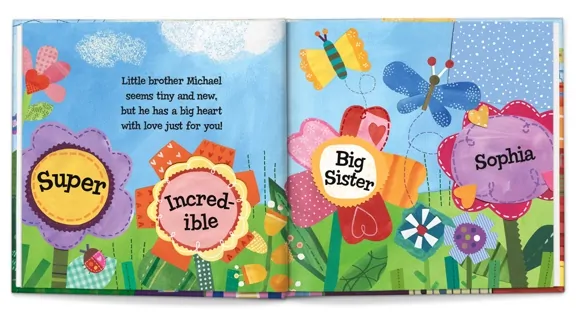 With the Holidays right around the corner, a personalized book from I See Me will make for a very special gift for all the little ones on your shopping list!  You can check out all of their books and personalized gifts at ISeeMe.com or connect with them on Facebook.

I received a personalized copy of "ABC What I Can Be" to help facilitate this review post. Receiving compensation and/or complimentary product had no affect on my opinions in this post. All opinions are my own.  Blogging at StaceySays.com about life as a mother to 3 young kids, Stacey dreams big through her life list and is currently shopping two of her children's books to publishers.