This post may contain affiliate links. Read my disclosure policy here.
This post was submitted by Wendy Wright.
Pictures are an essential part for bloggers or social media. Without realizing it, there is a chance you could be revealing private information. Here are some tips to keep you safe online through your photographs.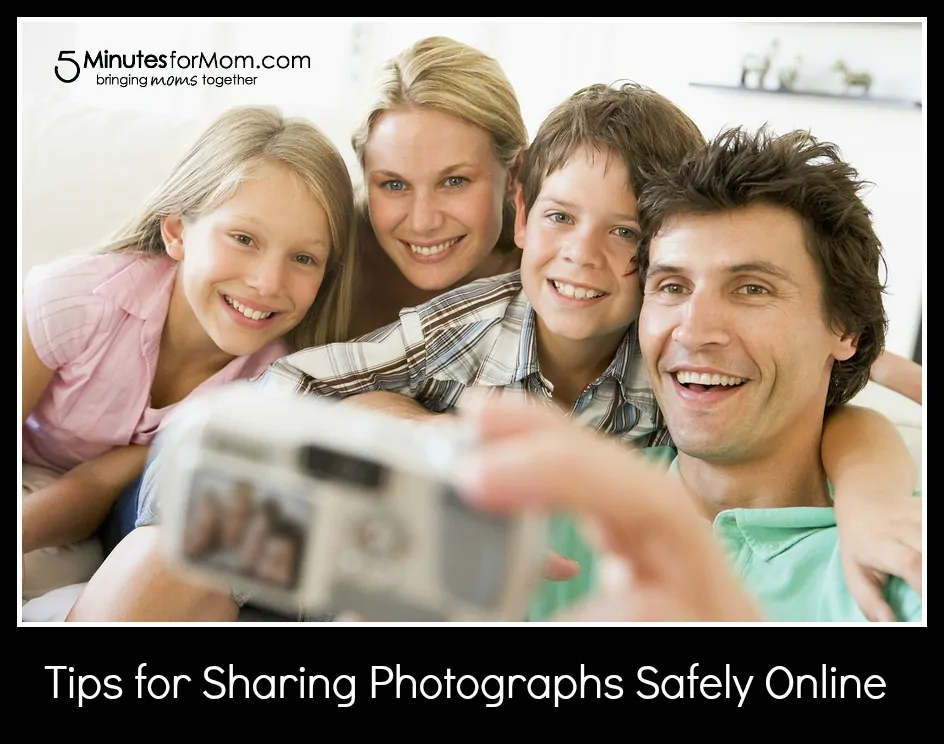 Examine the background of your photograph
Taking pictures in front of your house is great for the first day of school or Halloween costumes, but take a good look at your house.
Is the house number visible?
Can you see a street sign?
Are there distinguishable features that set our house apart?
Can you tell what school my child attends?
If you answer yes to these questions, then consider not posting the pictures or retaking them in a different location. Anything you can do to help generalize your surroundings helps keep your family safe.
Consider the background when on Skype or a Google+ hangout
When you are online with family and friends you know well, this is not an issue. Let's say you take a business call or decide to chat with others online. You are essentially inviting strangers into your home via the webcam. Take a look at what is visible on your screen. Check for these items behind you.
Can you see a photograph of your child's classroom, complete with the teacher's name and school name?
Any trophies on the shelf with sports team name mentioned?
Are sports team pictures showing?
If you answer yes to these questions, move your webcam or rearrange the background. While you are at it, check for any awards like student of the month your child might have received. While these are precious items to display, they might not be the best background when strangers are invited into your home.
Examine clothing choices for your children
We have a rule in our house that if we are going to an event where I think my children will be photographed or for a blog post, there are certain shirts they cannot wear. During the last minute preparations for a party at our house, one shirt made it past me which required editing to black out the design.
Is the school name or team name visible on the shirt or any piece of clothing?
Can an identifying symbol be seen?
Is my child's name visible?
If you answer yes to these questions, have your child change their shirt or be prepared for some time editing out the logo. Some people never put their child's name on their clothing for a very good reason. Be sure to look carefully at backpacks and lunch pails. Many times those have names on them.
Double check the name and information on the image file
Downloading pictures with names to help you find them later is important; however that can lead to giving out family details you wanted private.
Is your child's name on the picture?
"Stephanie's honor award at Franklin Elementary School 2012" gives away too many details.
Turn off tagging your location on your photos, especially your cell phone and Instagram.
A simple step before posting your pictures is to copy the picture into a file for your blog posts or social media. Rename the file and then post it. I learned this one the hard way and inadvertently gave away my child's name when I did not want it revealed. The name of the file was "stephanie.jpg", for example.
Hopefully these tips will help you be smart about what pictures you do post of your child or your family on the internet and help keep everyone safe.

What do you do to keep your family safe when sharing photographs online?