This post may contain affiliate links. Read my disclosure policy here.
It seems like just yesterday that I dropped my daughter off to begin her second year of college. After talking to her over the recent weekend, she mentioned that her midterm testing is coming up soon.
As a result of that conversation, my "to-do" list drastically changed this week and my "Tackle It Tuesday" focus is now to create a midterm care package for my hard-working student.
Instead of tossing a bunch of goodies into a mailing box and dropping it off at the post office, I thought I would get a container that she could use for storage after the munchie-fest.
I also decided to include items that would not only keep her eyes open during long study hours, but would also make her sessions more enjoyable by using cheerful holiday items and fun school supplies.
Here is a list of the items for her college care package: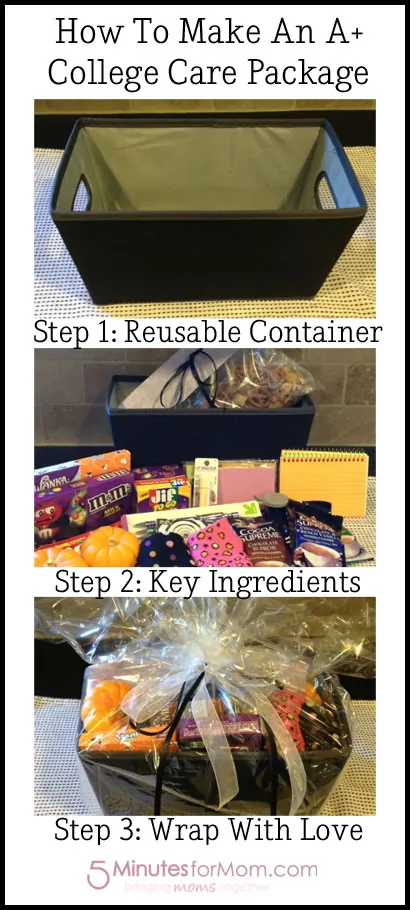 Study Supplies
Mechanical pencils with a little sparkle
Bright colored index cards
Cute sticky notes
Comfort Zone
Colorful socks for lounging
Mini pumpkins to bring holiday cheer
Flavored lip balm
Quarters for laundry
iTunes card
The Munchies
Homemade Chex Mix
Chocolate dip
Favorite candies
Gum
Hot cocoa mix
As you can see, I packed this little box full of things that I know she likes. I also added a note card with an encouraging message for her. The last item on my to-do list for today is to mail this care package of love to my girl.
Have you created a special treat package for your college student? What did you include?