This post may contain affiliate links. Read my disclosure policy here.
My 5yo son became a huge fan of Hexbugs last year, and what was once a few cool little toys grew into a massive collection and play arena. I completely understand his enthusiasm for them. Hexbugs combines the size and features of bugs with the intrigue of exposed robotic workings, and they are mesmerizing to watch as they find their way through any maze and around any obstacle.
The newest addition to the Hexbug universe – Hexbug Warriors: Battling Robots – kicks everything up a notch.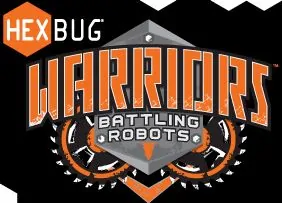 Hexbug Warriors are designed for battle. Each bug has a shock sensor inside, tracking how many hits it takes. When set into Battle Mode, a "health meter" flashes between green, yellow, and red, indicating just how close the Hexbug Warrior is to ultimately deactivating (they can be reset after each battle). Or, you can play with them in Training Mode, which gives unlimited health and allows a player to get to know how each bug operates before pitting them against an opponent. Each Hexbug Warrior comes with custom battle gear which can be removed and refitted, or swapped with other gear from other bugs.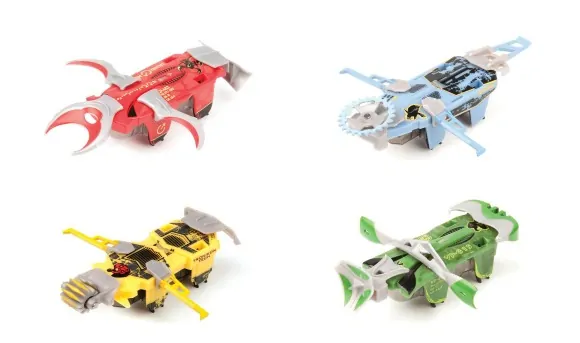 Hexbug Warriors can battle it out in either a Battle Arena or Battle Stadium.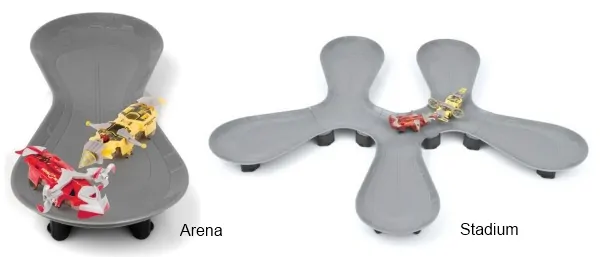 We were sent a Hexbug Warriors Battle Stadium for review, which included all we needed to have "Caldera" and "Tronikon" (two of the four types of Hexbug Warriors) battle it out.
My son really enjoyed the buzzing sounds and flashing lights of the Hexbug Warriors, as well as the spin and zip of their battle gear. There was a lot going on, and it made everything a bit more exciting. And once he realized he could mix and match their gear, he had fun trying all types of weapon and armor combinations.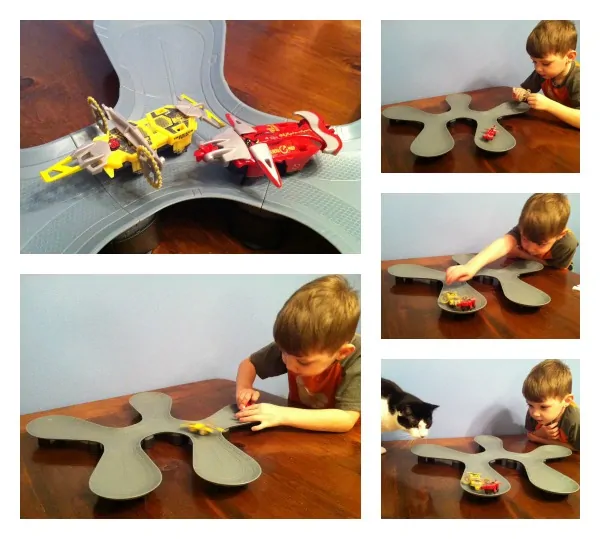 Hexbug Warriors are a great new way to enjoy these micro robotic toys, and we're happy to have a set for you to win!
*Disclosure: I was sent the Hexbug Warriors Battle Stadium in order to facilitate this review. All opinions expressed are honest and my own.