This post may contain affiliate links. Read my disclosure policy here.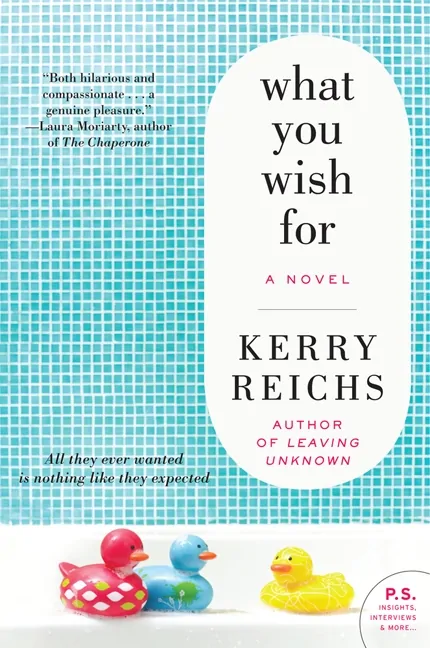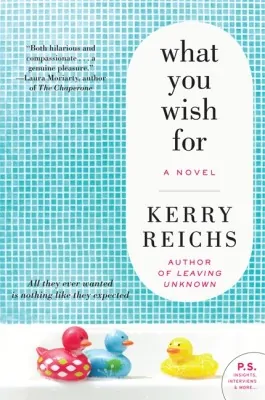 Most girls growing up assume one day they'll have a husband, kids, a house  possibly with hardwood floors and an ocean view and maybe even twins. (Oh those details weren't important to you?) It's not spoken of as commonly, but plenty of boys feel that way too. But what happens when life doesn't go as planned? You don't meet someone you could commit to, or you find that getting pregnant is going to be impossible for you and your spouse. What You Wish For
follows several people who are finding that their lives aren't following the expected pattern.
Actress Dimple Bledsoe is still safely under 40 according to her resume, although her birth certificate tells another story. She's up for a big part in a new movie that's getting a lot of buzz, and she seems to be hitting it off with the director. But she's also looking at sperm donors, and wondering if it's worth once again putting her desire to have a family on hold for her career.
Wyatt is a high school principal, kind-hearted and wise in the ways of teens. He's never married, but he longs for a family. With that in mind, he's looking at private adoption. His cousin, Eva, feels just as unnatural because she really doesn't want to have kids. Her own mother was a single mum, young and vibrant and full of life, until she married late in life, had twins, and fell into a deep depression which she treats with medicine that has left her brittle and lifeless. (Aside: Having twins does not always equal depression) She looks at Wyatt, at her friend Maryn, and others who desperately want children and wonders what's wrong with her, that she just as desperately doesn't.
Maryn's husband left her when she had breast cancer and he couldn't handle her illness. Fortunately, they'd had embryos frozen ahead of time, in case the treatment left her infertile, which it did. Unfortunately, her husband is now remarried, and unwilling to sign the papers willing to allow her to go ahead and use the embryos. This leads to a lawsuit that catches the attention of the electorate and creates a subplot that runs throughout the novel–should embryos be considered as actual children, or should women have the right to use or not use them as they please? This leads to all sorts of complications, pitting Maryn against her ex-husband Andy (an essentially nice guy who's in over his head with his ambitious new wife) and pulling in all sorts of other people, some of whom are willing to go to any lengths to get what they want.
What You Wish For
is a novel about ways of creating families that aren't the typical boy-meets-girl-they-get-married-and-have-2.5-kids. It's about finding out that sometimes, what you thought you wanted isn't as good as what you've got. I really enjoyed this novel because I really liked the characters. I was sorry to finish it, because I wanted to keep spending time with these people. 

Elizabeth did want twins when she was young and even prayed for them when she was about 12. She'd completely suppressed THAT memory, and was totally shocked when the ultrasound showed two little heartbeats on the monitor. Learn more at her blog Planet Nomad and read her other book reviews at 5 Minutes for Books.