This post may contain affiliate links. Read my disclosure policy here.
Lolli here…
In a week and a half, I'll be heading to Southern California for the red carpet premiere of Disney/Pixar's newest movie BRAVE, so I thought it especially fitting this week to share a few Brave-inspired Scottish dishes.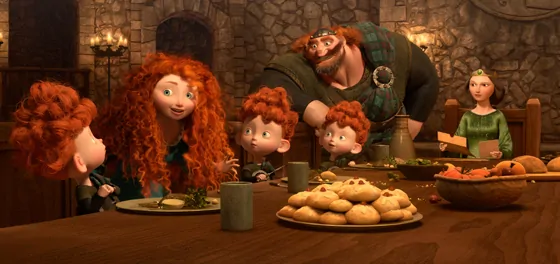 Cullen Skink and Scotch Eggs
Cullen skink is a thick Scottish soup made of smoked haddock, potatoes and onions. It is supposedly "smokier and more assertive than American chowder" and heartier than classical French bisque."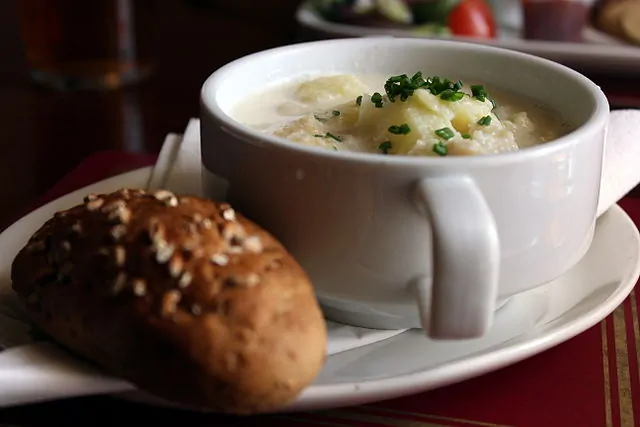 Scotch Eggs are more than "just" eggs. In fact, they consist of a hard-boiled egg wrapped in sausage meat, coated in breadcrumbs and deep-fried. They are typically eaten as a picnic food.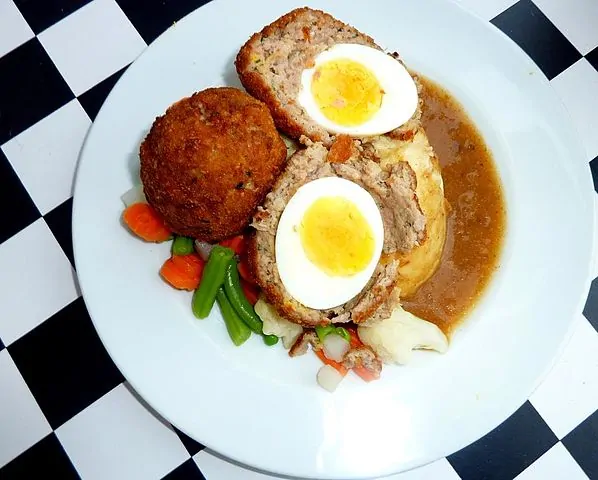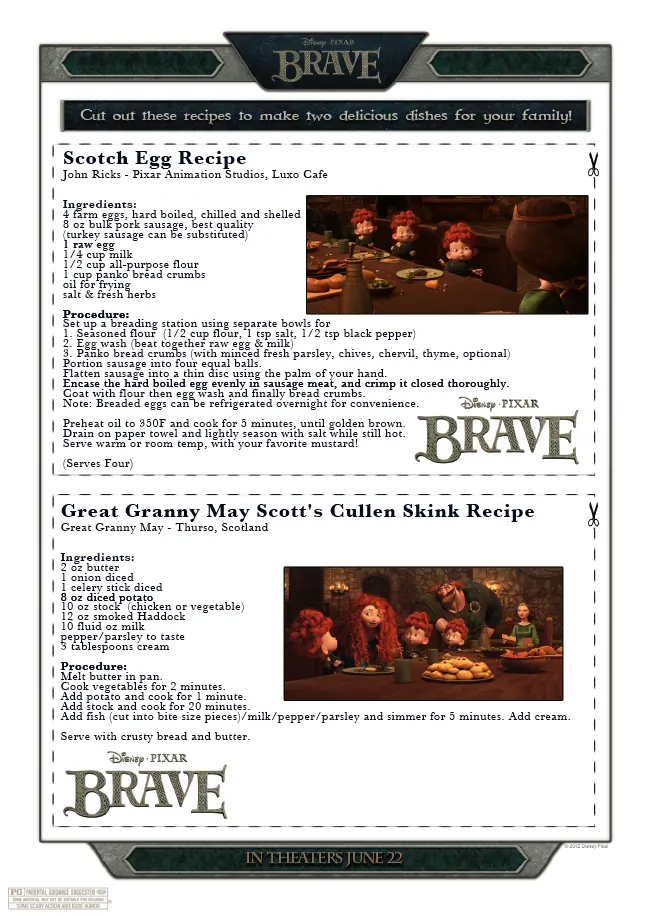 Download the printable recipes
"Like" BRAVE on Facebook: facebook.com/PixarBrave
BRAVE arrives in theaters everywhere on June 22nd! Will you be seeing it in theaters?
Note: BRAVE photos courtesy of Disney/Pixar. Scottish food photos courtesy of Wikipedia commons.
Written by 5 Minutes for Mom writer, Lolli. You can find Lolli blogging at Better in Bulk and tweeting at @1momof5.