This post may contain affiliate links. Read my disclosure policy here.
Jennifer here-
Over Memorial Day, we had a great party with some friends. It was the first one that I have ever thrown like this and I was not sure if my budget could afford a lavish party. It was then that I learned about the great summer savings at Aldi!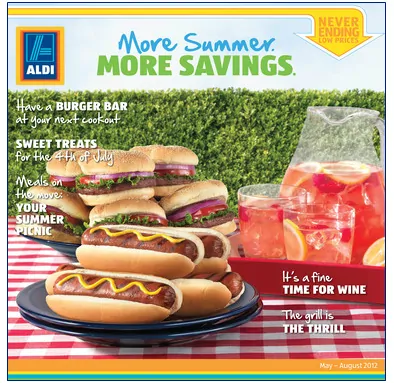 By choosing to shop at Aldi, I was able to get all our favorite grilling foods, sides for the party, drinks, and dessert. I fed 20 people for under $100!
Known for its premium exclusive brands, ALDI offers more than 1,400 of the most frequently purchased grocery items for up to 50 percent less* than traditional supermarkets. Customers can get all the essentials for less, including everything from fresh fruits and vegetables to a wide selection of grilling meats and award-winning wines, to outdoor patio furniture, plants, flowers and convenient camping basics to make summer a success. Stores will also carry an additional line-up of more than 130 seasonal items at unbeatable prices now through August.
ALDI has released its seasonal catalog featuring incredible savings on everything from grilling essentials to picnic favorites to ice cream treats. The catalog is available online now.
Aldi has some great choices when it comes to food. I have been a long time fan of their store. I shop there so I can create delicious meals like this one: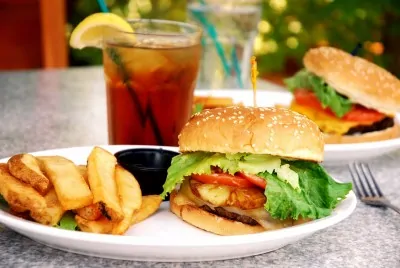 I was there last week and strawberries were on sale for .99, mangoes were .69, and delicious Baby Bella mushrooms were on sale for .89! This summer if your wallet needs a break and you want to create delicious grilled meals, think of shopping at Aldi.
I was sent a box of goodies from Aldi in order to write this review. All opinions listed are my own.
Written by 5 Minutes for Mom Advertising and Communications Contact, Jennifer. You can find her sharing her thoughts at her own blog Jen's Journey. Connect with her on Facebook and Twitter.