This post may contain affiliate links. Read my disclosure policy here.
When my 13-year-old daughter arrived home from middle school and told me she learned how to make sangria, my head snapped up from working on the computer. Nothing like  the image of your child tossing back some cocktails with the teacher to get your attention.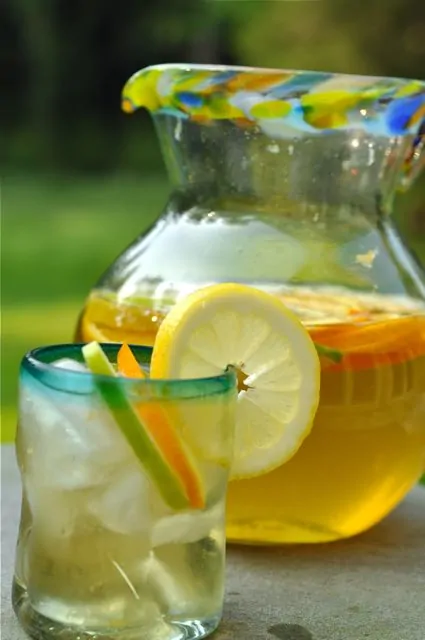 Of course, the sangria she enjoyed had no alcohol in it, and with the allure of extra credit, she made a batch that weekend.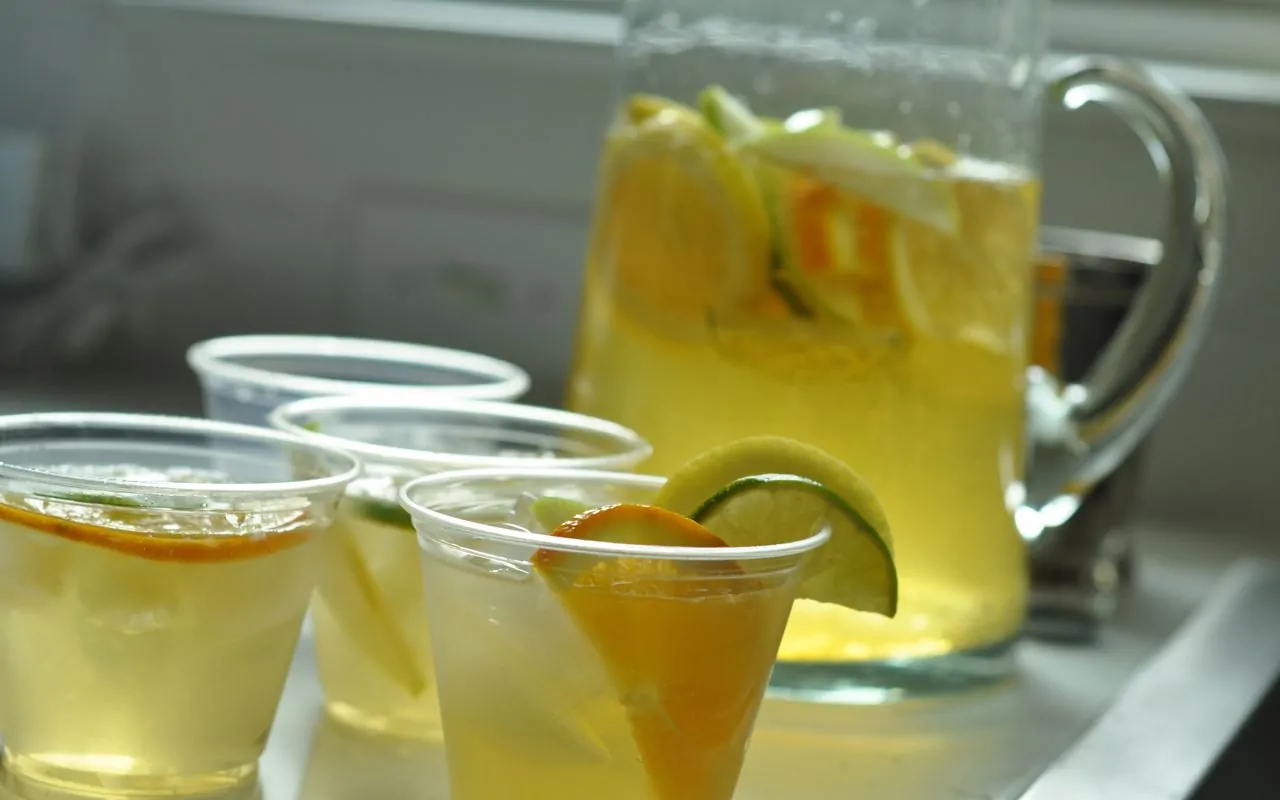 And just so the adults didn't feel left out, I made a batch grown-up style. The results were so refreshing that the kids asked to mix up some more this past holiday weekend.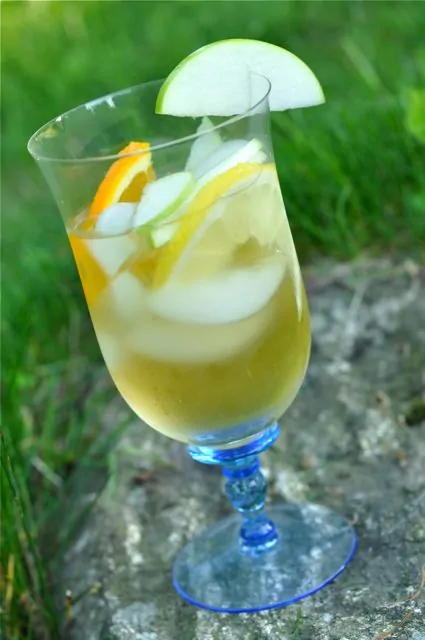 I've enjoyed red wine sangria, but this was my first attempt at the white. The result was a lighter, more delicate fruit flavor, which was the perfect remedy to New England's Memorial Day weekend heat wave.
One of the virtues of this fruity drink is its versatility. Try mixing in white grape juice with peach slices, pomegranate-cranberry juice with limes and raspberries or white cranberry juice with sliced strawberries and lemons. But with all these concoctions, don't forget the secret sweetener: agave nectar. This natural syrup adds a deeper flavor than just sugar and comes in a variety of flavors, such as vanilla and raspberry (I used amber).
Cheers!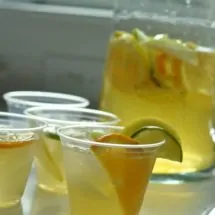 White Sangria Two Ways
The base of this recipe is apple juice and seltzer, and just a few tweaks make it go from kid-friendly punch to refreshing adult cocktail. (The adult version is in parentheses.)
Print
Pin
Rate
Servings: 6 -8
Ingredients
1 liter plain seltzer adult: 3 cups
5 cups apple juice adult: 2 cups
1 bottle dry white wine
1 Granny Smith apple thinly sliced
1 naval orange thinly sliced
1 lemon thinly sliced
1 lime thinly sliced
4 Tbsp. agave nectar
Ice
Instructions
Mix the liquids in a large pitcher.

Add the agave nectar and stir.

Add fruit and refrigerate until serving or serve immediately over lots of ice.

Garnish with fruit slices.
Notes
Add more or less juice and seltzer depending on your taste. Stick to unflavored seltzer because the flavored ones add an artificial aftertaste.