This post may contain affiliate links. Read my disclosure policy here.
Lolli here…
I love to travel, and this year, I've had more opportunities than ever to travel. In fact, in just a couple of weeks, a few days after my kids get out of school for the summer, I'll be heading on another plane to travel to California for the 3rd time this year. This time, I'll be representing 5 Minutes for Mom at the #BraveCarsLandEvent with Disney/Pixar.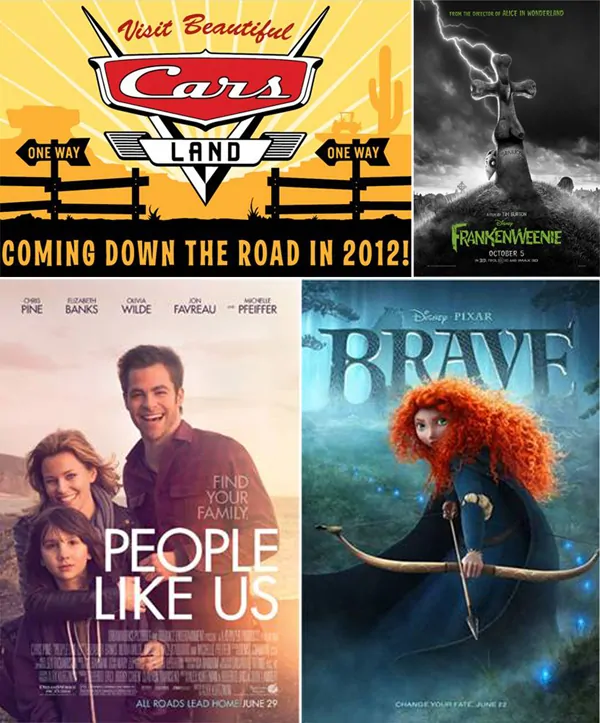 Here's a little sneak peek at what 24 other bloggers and I will be experiencing on our 4-day trip (and believe me when I saw that Disney PACKS in the adventure!).
We will be attending the red carpet premiere of Disney/Pixar's newest movie BRAVE at the Dolby Theater (Yes, I will be walking the red carpet at the same theater where the Academy Awards are held) as well as interviewing Kelly Macdonald (voice of "Merida"), Kevin McKidd (voice of "Lord MacGuffin") and Director Mark Andrews and Producer Katherine Sarafian. We will also be screening the upcoming movie PEOPLE LIKE US with a Q&A from Director Alex Kurtzman as well as seeing a sneak peek of Tim Burton's new movie FRANKENWEENIE.
If all the movie and press day excitement weren't enough, we'll also be spending time at Disneyland and Disney's California Adventure parks, where we'll be experiencing the new CARS LAND, 12 acres of fun with new three attractions, and so much more.
Stay tuned here, on my blog Better in Bulk, and by following the hashtag #BraveCarsLandEvent as I gear up for the trip and then as I set off on my adventure to California in just a few weeks.
Disclosure: Disney/Pixar is sponsoring my travel, accommodations and activities during the #BraveCarsLandEvent in June. As always, thoughts, opinions, and excitement are my own.