This post may contain affiliate links. Read my disclosure policy here.
I am a handbag person. I really am. I love bags in all shapes and sizes. In fact, my husband rolls his eyes every time I get a new one, whether I bought it or it was a gift. But one thing I have never really loved is the diaper bag. Believe me, I tried to love it. I mean hello? I needed that bag right!? I just had to have one. Or three. But as time wore on and my son (and now sons) got a little bit older, I realized I didn't actually need the whole diaper bag.
I was thrilled to return to using my purse, but I have to admit even I sometimes wish I had a better system. On the days when I have both boys and we are out with bottles and sippy cups and diapers and pacifiers, I get a little overwhelmed.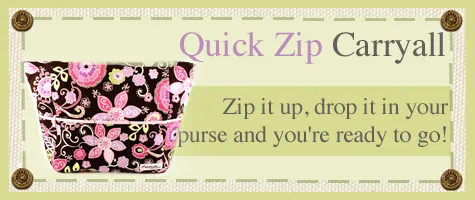 Pish Posh Mommy is exactly the solution I was looking for. I had high hopes for their Quick Zip Carryall, and those high hopes were met when I received my bag. The carryall is a fabulous accessory for moms who don't want to lug around a diaper bag! You can put as much or as little as you like into this bag and just drop it in your purse. Everything stays together nice and neat.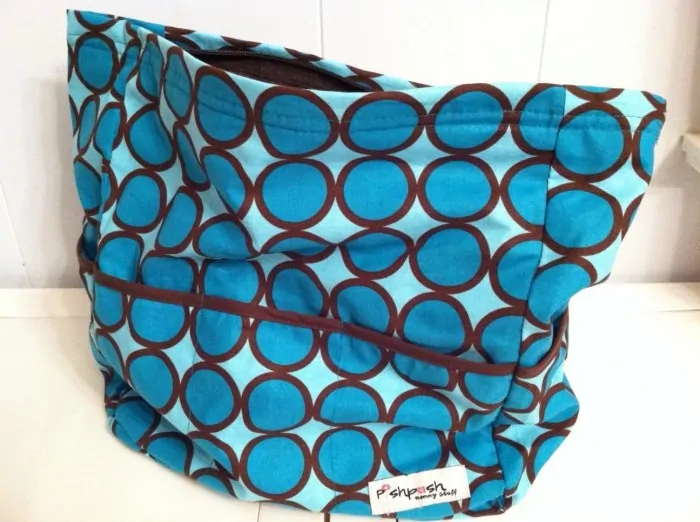 My carryall is a great quality, solid cotton fabric with nylon lining. There are so many inner and outer pockets, I am still trying to think of ways to fill them! It is a roomy bag at 10inches wide by 9inches high, but it is perfect for dropping in my bucket bag while keeping everything together.
Pish Posh Mommy has a variety of bags for your diapering needs that range in size from the largest carryall, which is the one I have, to the adorable diaper clutch. And I think the clutch is cute enough to use even after the kids are out of diapers! I love it when a great idea meets great design, don't you?
Save on your purchase of a Pish Posh Mommy Item
Right now, you can save 25% off your purchase of any Pish Posh Mommy item using the code 5MM25. This code is good through the end of May (5/31/12).
Visit Pish Posh Mommy on
I was sent a Carryall to try. All opinions remain my own.
Written by 5 Minutes for Mom contributing writer Andrea Updyke.