This post may contain affiliate links. Read my disclosure policy here.
I have a sensitive nose. Just ask my husband (who does NOT have a sensitive nose). And I'm not just talking smells. My nose is sensitive to allergens, too. Yes, I am a seasonal allergy sufferer, with itchy, watery eyes, sneezing, runny nose and all.
Back when the townhouse next door had a bad case of black mold, I knew I had to buckle down and buy something to clean my air. So it was that, a few years ago, I purchased my first air purifier.
This past month, I had the opportunity to test out a new air purifier from Rabbit Air. The Rabbit Air MinusA2 Cherry Blossom artist series air purifier makes all other air purifiers that I have seen or tried previously seem like children's toys. Not only is the MinusA2 beautiful to look at, but it is an extremely powerful machine.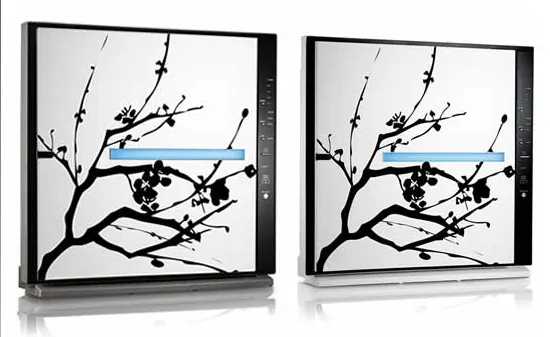 What the Rabbit MinusA2 Air Purifier removes:
Pre-Filter: Large particles, Pet hair, Dust, Mold
Medium Filter: Bacteria, Pollen, Dust particles, Mold
BioGS HEPA Filter: Fungus, Bacteria, Dust mites, Pollen, Allergens, Household odors, Mold, Dust particles, Tobacco smoke, Greenhouse gases (NOx & SOx), Dander
Customized Filter:

Germ Defense: Allergens, Mold, Bacteria, Particles that can carry viruses
Pet Allergy: Pet dander, Dander that can carry viruses, Bacteria, Pet odors
Toxin Absorber: Chemical Substances, Off-gassing, Greenhouse gases, Cigarette odor, VOCs, Formaldehyde
Odor Remover: Tobacco smoke, Household odors, Cooking odors, Pet odors, Musty odors

Charcoal Based Activated Carbon Filter: Tobacco smoke, VOCs, Chemical substances, Household odors, Cooking odors, Pet odors, Exhaust fumes
I love that the Rabbit Air MinusA2 air purifier is designed to either stand alone or be mounted on the wall (a floor stand is included with the unit and can be easily removed for wall-mount). I was drawn to the pretty design on the unit that I was sent, which makes the air purifier a nice addition that adds style to a room instead of a bulky, unattractive addition like most everything else.
How the Rabbit MinusA2 Air Purifier works: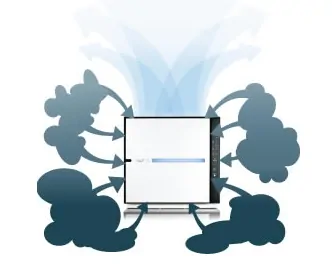 Inlet: Indoor air is drawn through the filters 360 degrees around the front panel.
Outlet: Clean air is expelled from the back of the unit in an upward direction towards the room.
My teenagers have commented this past week that the air that comes out of the MinusA2 feels cooler, like a mini air conditioner. It really has been a nice fan that not only helps the room "breath easier" but it creates helpful airflow, especially during the warm Spring and Summer months.
We're giving away a Rabbit Air MinusA2 Air Purifier (a $569.95 value!!)
One lucky 5 Minutes for Mom reader will receive the Rabbit Air MinusA2 Air Purifier (the fancy Cherry Blossoms model that I have!). Simply enter using the Rafflecopter form below. This giveaway will end on May 23, 2012
Written by 5 Minutes for Mom writer, Lolli. You can find Lolli blogging at Better in Bulk and tweeting at @1momof5.
Note: I received a Rabbit Air MinusA2 Air Purifier for review, but the thoughts, opinions, sensitive nose, and allergies are all mine.