This post may contain affiliate links. Read my disclosure policy here.
If any of us knew exactly what would be required of us before we became mothers, I am not sure that any of us would have stepped up to the plate. I mean, as a mom — we give SO much of ourselves to our children with little or no recognition. Yet, we do it anyway, because we were made to love, nurture, and raise our children. As a mom, I can tell you that is my joy — watching my children grow. No recognition in the world is as good as a bit wet kiss or a big bear hug from my children.
But it is nice to get recognized every once in a while. That is why I love Animoto.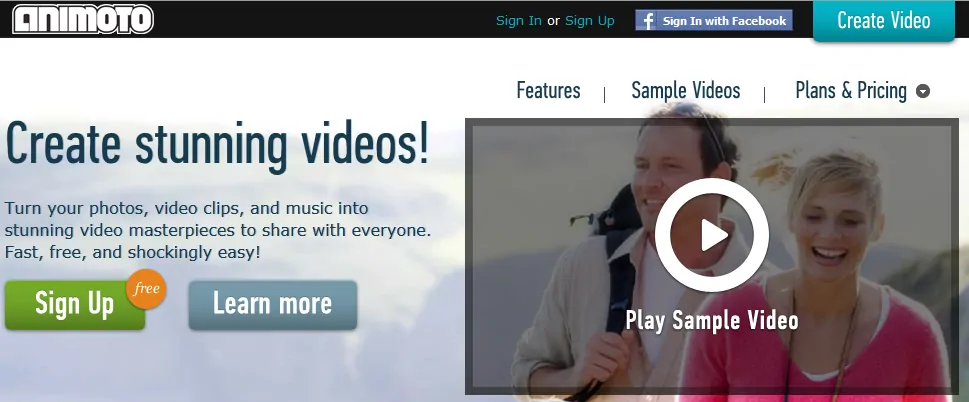 With Animoto, you can create the perfect mother's day video using their video creation service. I love getting pictures from my kids, but a video is something that I can watch over and over again and carry on my phone so that I can show others what my children created for me.
Just What Is Animoto?
Animoto is a video creation service (online and mobile) that makes it easy and fun for anyone to create and share extraordinary videos using their own pictures, video clips, words and music. Simply upload your pictures and video clips, choose your style, add words and music, and click the "produce video" button. Then, Animoto's cinematic technology does its magic and in minutes brings it all to life with a beautifully orchestrated production you can share with family and friends.
Creating a Video Masterpiece for Mom
You can create a masterpiece for your mom from all those treasured pictures.  The possibilities are endless — anything you can think of that would be meaningful to your mom.  Think growing up, birthdays, anniversaries, holidays… even something from your Facebook album!  You can have it created in just minutes, and can be shared hundreds of ways — social networks, YouTube, email, even on DVD!
Watch this video on just how easy it is to create a video for your mom using Animoto:
With Animoto, it's easy to create and share extraordinary videos with 3 easy steps:
Step 1: Select your video style
Step 2: Add your images, videos, music and words
Step 3: Share with friends and family via email, Facebook or Twitter.  Or, make a keepsake DVD.
How much does it cost?
Animoto has several options for you to choose from when it comes to subscription services. Choose from
Lite (Free) version, Plus Membership (at only $5 a month), and the Pro Membership (at only $39 a month)

You can also download Animoto for your Iphone!
I know that this would make a great present for husbands and kids to work on together! No more having to run out for a last minute gift — get her the gift of memories!
What are you waiting for?!  Surprise your mom with a video from Animoto! Nothing says I love you more than a personalized video of childhood memories that will last a lifetime.
This is part of a promotional campaign for Animoto. All opinions remain our own.