This post may contain affiliate links. Read my disclosure policy here.
There is a new girl in town, and everyone is in love.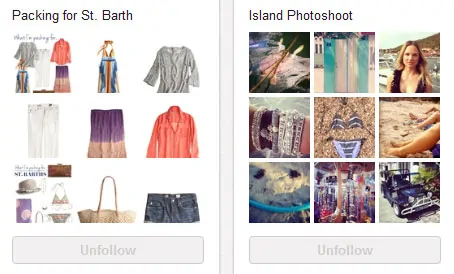 Yes, Pinterest's burst into the social networking scene is epic, drawing attention from bloggers, marketers, companies — and, well, pretty much everyone who visits the visually addictive site.
Of course, with Pinterest's incredible power to make users click, pinning and re-pinning as they spread images like bread crumbs through the world wide web, everyone is trying to figure out how they can benefit from this new top social networking site. (And, by benefit, I don't mean where to find the most fabulous pair of designer heels, I mean — how.to.make.money.)
Early adopters may be sad to see their sweet land of pinning sullied by sponsored boards and paid pins, but it is an inevitability that we can't fight.
Our only hope is that marketers and users find creative, authentic ways to monetize and promote on Pinterest without being too disruptive of the beauty that is Pinterest. Clearly, that will not always be the case. There are already tacky and questionable campaigns dotting the Pinterest landscape, frustrating and disappointing users.
Paid to Pin — Can It Be Done Right?
This week, Calypso has partnered with the fourth most-followed Pinterest user in the world, fashion blogger Christine Martinez. According to Mashable, "Calypso is flying Martinez from California to St. Barth, a french island in the Caribbean, this week to "live pin" a photo shoot for the label's 2012 summer look book."
Christine, Chrisem on Pinterest, is pinning on boards featured on both her own profile and Calypso's page. The Pinboards include packing for the trip, and "live pinning" from the photo shoot in St. Barth.
CONTINUE READING at BABBLE'S MOMCRUNCH…

If you found this post helpful, we would love it if you gave it a Stumble, Tweet, Pin, or Facebook Like. Thanks so much! We really appreciate your support of 5 Minutes for Mom.
Written by Janice Croze, co-founder of 5 Minutes for Mom.
Find out more about Pinterest and check out our pins on the 5 Minutes for Mom Pinterest Profile.