This post may contain affiliate links. Read my disclosure policy here.
There's an old African proverb that says, "If you educate a boy, you educate an individual. If you educate a girl, you educate a community."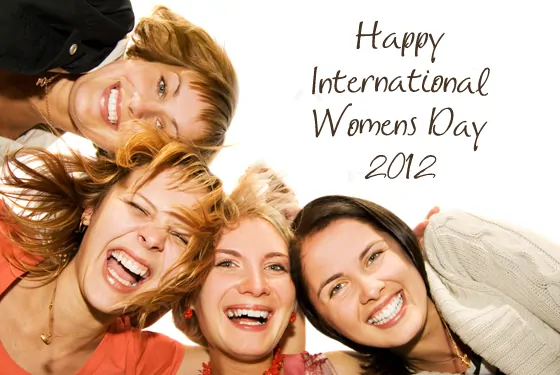 Women have always been shaping our communities, our countries, and our world because women have been teaching and raising and influencing the individuals that make up our communities and our countries and our world. But we, as women, have not always been recognized for our strengths or our abilities. Our voices and our influence were quiet for so long.
I am proud to be a woman today. Proud of the difference that I can make. I am proud to raise my 3 daughters in a world full of opportunity for them. I know, and have taught them to know, that they can do whatever they want. Their futures are as big as their dreams.

Today is International Women's Day, a holiday recognized around the world since the early 1900s, though perhaps not being recognized enough.
2012 International Women's Day Theme: Connecting girls, Inspiring futures
Today I want to recognize and celebrate women who have shaped ME. Women who have made a difference in my world and in turn the whole world.
I celebrate Mrs. Smith, my 5th and 6th grade teacher….a woman who infuriated our class. She pushed us beyond our comfort zones and was often viewed as mean, but she sure knew how to teach. When I think back on all 17 years of my schooling, from kindergarten to college graduation, it is Mrs. Smith whose name has stuck in my head as my best and most influential teacher. As I've gotten older, I have been able to look through what we kids viewed as harshness and have seen the great love she had for us, her students.
I celebrate my Grandma, who spent her life giving to others. I may have been one of many grandchildren, but I always felt like the most important in her eyes.
I celebrate my friend, Kristin, who coached me through the postpartum depression that I didn't know I had. She taught me to believe in myself and in my talents, and opened me up to first a hobby, and then a career, in photography.
I celebrate my daughters, who give me such great hope for the future.
Written by 5 Minutes for Mom managing editor, Lolli. You can find me blogging at Better in Bulk and tweeting at @1momof5.