This post may contain affiliate links. Read my disclosure policy here.
When my oldest was born six years ago, he had horrible colic, gas and reflux in the beginning.
If you are a mom of a baby that went through that as well, I don't need to tell you how awful it was.
He would arch his back and cry for hours, no matter what I did. In addition to trips to the pediatrician, we also had trips to the local children's hospital. It took nearly 5 months before we got him on medication for it. While I know the meds helped him more than anything because I saw the difference myself, I also wish I had known that there was something else I could have tried… before we got to that point maybe.
Something more natural. Something that might have helped us to help him feel better faster.
Something like Colic Ease – Gripe Water.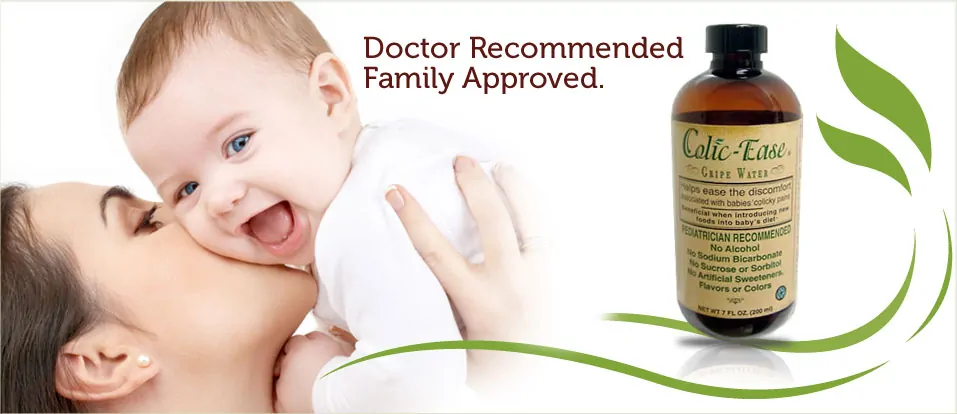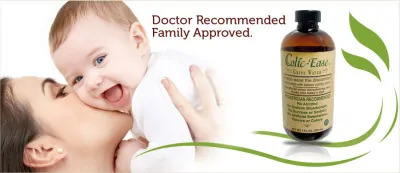 Colic-Ease has been around since 1999 and was developed as an herbal blend that would be gentle enough for babies to provide relief from gas, reflux, indigestion and colic. In fact, Colic-Ease gripe water is a dietary supplement (just like multi vitamins) – not a homeopathic drug or medicine.
From their website, Colic-Ease is:
Produced in an FDA regulated, pharmaceutical grade American laboratory
A certificate of analysis for each ingredient, guaranteeing purity from microorganisms, acidity/alkalinity, metals and ingredient identification/verification before the bottling process begins.
A gripe water formula that follows DESHA, the FDA's manufacturing procedures and guidelines. Note: homeopathic gripe waters do not follow DESHA guidelines.
Contains 5 essential oils (not extracts of flavors) listed on the FDA's GRAS list
I'm not saying that my son wouldn't have ended up on the reflux medicine in the end anyway (his case was pretty severe), but I would have loved to have known about and been able to try this product. I have had friends who used it since and told me that it worked wonders for their little ones.
Even more amazing, is that Colic-Ease is not just for babies like you might think. From indigestion and heartburn to reflux, nausea and gas, Colic-Ease can benefit your entire family… children and adults. People have even contacted Colic-Ease to tell them how their product helped them while dealing with unpleasant side effects that chemotherapy and IBS treatments can cause the digestive system.
Colic-Ease usually retails for $13.95.
Liza is a blogger and freelance writer.  She resides in Rhode Island with her husband and 3 active boys – a five year old and identical twin four year olds.  When she isn't taking someone to sports practice or a game, she can be found on her personal blog Cira's Lyrics writing about chaos and family.  She writes for an online shopping blog Buy-Her and is a review/giveaway writer at 5 Minutes for Mom.