This post may contain affiliate links. Read my disclosure policy here.
Years ago I was skinny. I didn't think I was though. I found out after two babies what not skinny was.
I've been battling the weight ever since.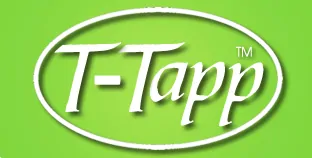 So when I was offered a chance to try out the T-Tapp program I jumped at the chance. It was something I hadn't tried yet. Naturally, I was skeptical. Any workout program that makes any promises of loss of weight or inches makes me wonder if it would actually work.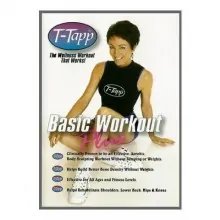 I received the T-Tapp Basic Workout Plus DVD.
Great as a warm up or as a stand alone workout, Basic Workout Plus delivers inch loss as well as improved health/wellness.  Basic Workout Plus is the first half of the Total Workout plus the exercise Hoe Downs, which is the 3-minute sugar blasting move that drops glucose 62-85 points. Basic Workout Plus proves that less is more with T-Tapp.  Learn the basic T-Tapp techniques that make any workout more effective! ~ T-Tapp Product Description
I have to admit I was a little nervous. I mean I do not workout. My idea of a workout is chasing after my son trying to clean his face after eating pudding. But I jumped right in and gave it my all. I've been doing it for two weeks now.
The first thing I did was measure myself. Not weigh, but measure. Because as we all know you don't necessarily lose weight as your body becomes more fit. I've kept a little sheet of paper with my initial measurements and then measured once a week.
The workout itself is pretty simple. That is not to say that it's super easy. It gets easier as you do it though. It lasts for about 15 minutes and I did them every other day. Well, actually after the first day I waited two days. Can you say out of shape? One thing I really liked though was how I felt after each workout — my body felt alive and it was nice. I was really very proud of myself.
Now, you're probably wondering did it actually do anything? It did! I lost about a half inch in all areas measured. Some areas a little more others a little less. But I can tell!
T-Tapp offers a variety of other services that assist in helping you stay on track and achieving your goal of becoming healthier. They have forums, personal T-Tapp trainers available such as Kayla Howard, and you can try T-Tapp for FREE. Yep, I said free. They have articles and downloads available on their website.
If you are looking for a program to help you become healthier and loss some weight, I would highly recommend you try T-Tapp.
You can follow T-Tapp on Facebook, Twitter, and YouTube.
Disclosure: This product was provided for review. All opinions stated are my own and were in no way influenced.